About Course
AWS Certification Online Training will introduce topics like EC2, S3, Amazon EBS, Amazon RDS, SQS, and Amazon Redshift. GangBoard offers the AWS Certification Online Course which leverages job opportunities. The salary of AWS Certified Professionals as per the companies in India is as follows 650,138 INR for Solutions Architect, 777,869 INR for Solution Architect professional, 445,647 INR for the Certified developer, 624,000 INR for DevOps Engineer, and 824,000 INR for SysOps administrator. AWS offers solutions to storage, data processing, and data analysis.S3 stores more than two trillion digital objects, the EC2 storage option includes AWS Elastic block store, EFS, S3 and EC2 instance store. Multi-layer architecture optimizes the performance and also aids in the research. AWS is used by the health care industry for the drug product which is highly valued in the medical field as per the latest report.
What you'll learn from this course?
Introduction to Cloud Computing and AWS services
Simple Storage Service(S3)
Elastic Compute Cloud (EC2)
DevOps
Virtual Private Cloud (VPC)
Relational Database Service (RDS)
Identity and Access Management (IAM)
Cloud Formation
AWS Monitoring Services
AWS Content Delivery Services
Domain Name Services
Upcoming Batches for AWS Training Chennai
Our AWS Online Course gives students the opportunity to take classes on your flexible timings. Choose from a number of batches as per your convenience. If you got something urgent to do, reschedule your batch for a later time. The classes can be attended to at any place and at any time as per your choice.
Course Price at
Program Fees:
₹

20,000
You Save: ₹ 3,000 (15% OFF)

AWS Training Chennai Syllabus
Module 1: Linux Fundamentals (Duration-2hrs)
Overview of all basic commands
Vim editor modes
Filesystem hierarchy – Basic topics
File and directories creation
Grep
Filter commands (head,tail,more,less)
Creating users and groups
Important files related
Modifying,deleting users and group
Linux permissions
Basic permissions overview
Software management
Yellowdog update modifier(yum)
Yum commands
Different runlevels
Services and daemons
AWS Solution Architect Certification Training
Module 2: Why Cloud ? (Duration-1hr)
Why Cloud and What is Cloud Computing?
Identify the features and benefits of cloud computing
Different types of Cloud Computing deployment model
Public Cloud, Private Cloud, Hybrid Cloud
Virtualization – An essential in cloud
Virtualization in Cloud model
Different types of virtualization
Hypervisor – Benefits
Different types of services and its difference in Cloud computing
IaaS, PaaS, SaaS
Importance of scaling in cloud computing
Different types of scaling and its applications
Issues we overcome using cloud and applications
Cost model that we use in cloud computing
Module 3: AWS – An overview (Duration-1hr)
Describe the features of AWS
The features of AWS marketplace
Describe the features of Amazon Compute Services
Describe the features of Amazon Storage Services
Describe the features of Amazon Network Services
Describe the features of Amazon Database services
Describe about various services in AWS
Global Infrastruture – Regions and Availability Zones
Create a free tier account in AWS and onboarding
Introduction AWS management console
Module 4: Understand Identity Access Management of AWS (Duration-2hrs)
Protect your AWS by different authentication system
Password policies set for users
AWS User Account and Groups in detail
Creating custom policies in AWS
Introduction about Roles and its use
Creating Roles and associating policies
Creating programmatic access and management console access for users
Associating policies to the user and groups
Module 5: EC2 Instance (Duration-4hrs)
Describe AMI and AWS Marketplace templates
Launch a basic EC2 instance
Different types of Instances Reserved, On-demand, Spot, Dedicated
Security groups and tags for EC2 instance
Public key – Private key introduction and protecting EC2 with keys
Attaching and detaching EBS volumes
Launch an ec2 instance from an AMI
Create custom AMI and working with different region
Make use of amazon EBS volume and create snapshots
Manage the configuration of your application
Deploying a new instance from the created AMI
Module 6: Auto-scaling (Duration-2hrs)
Get Started with Auto Scaling Using the Console
Creating Launch configurations and make use of it for autoscaling groups
Maintain a Fixed Number of Running EC2 Instances
Dynamic Scaling
The lifecycle of autoscaling
Policies of autoscaling
Module 7: Load Balancing (Duration-2hrs)
Introduction to Loadbalancer (ELB)
Different types of Loadbalancer in AWS
Application Load balancer
Network Load balancer
Classic Load balancer
Migrating classic load balancer to new load balancer
Components and types of load balancing
Module 8: EBS (Elastic Block Storage) (Duration-2hrs)
Create EBS volumes
Delete EBS Volumes
Attach and detach EBS volumes with EC2 instance
Creating and deleting snapshots
Module 9: Object Storage in Cloud (Duration-3hr)
Understanding S3 durability and redundancy
Introduction about S3 Buckets
How S3 Uploading works and how to Download
How to S3 Permissions
How to implement S3 Object Versioning S3 Lifecycle Policies
Storage Gateway
Import Export
S3 Transfer Acceleration
Glacier storage
Module 10: Cloud Front (Duration-1hr)
Describing cloud front
Creating a cloud front distribution
Hosting a website of cloud front distribution
Implementing global restrictions
Configuring origins and behaviors
Module 11: Route53 (Duration-2hrs)
Describe Hosted zones and Domain name understanding
How to create hosted zones
Hosting a website with custom domain name
Understanding routing policies
Module 12: AWS Security Management (Duration-1hr)
Describing Security Practices for Cloud Deployment
AWS Shared Responsibilities and Securities
Importance of Cloud Trail
Describing Trust advisor
Module 13: Amazon Virtual Private Cloud (VPC) (Duration-5hrs)
Introduction to Amazon Virtual Private Cloud (VPC).
VPC Advantages and understanding IP addressing CIDR
Default and Non-default VPC
Different Components in VPC
Describe, create, and manage Amazon Virtual Private Cloud
Amazon VPC, Private Subnet, and Public Subnet
AWS Networking, Security Groups, and Network ACLs
Configuration and management of VPN connectivity
Subnet and Subnet Mask
Module 14: Relational Database Service (RDS) (Duration-1hr)
Introduction to RDS
Different database services of AWS: Amazon RDS, Dynamo DB, Redshift etc.
Create MYSQL RDS Instance, Oracle RDS Instance, MS SQL RDS Instance
Configuring the database
Configuring backups
Configuring the maintenance windows
Connecting to the database
Module 15: NDynamo DB (Duration-1hr)
Creating a dynamo dB
Adding data manually
Learn about strong and eventual consistency
Calculating Read write consistency
Configuring alarms
Module 16: Monitoring Services (Duration-1hr)
Knowledge on Cloud watch – A monitoring service
Create and Configuring Monitoring services
How to perform Setting thresholds and Configuring actions
Creating a cloud watch alarm
Getting statistics for ec2 instances
Monitoring other AWS services
Configuring Notifications
Integrating cloud watch with Autoscaling
Module 17: Application Services – An Overview (Duration-1hr)
What is SNS
Creating a topic
Create subscription
Subscribed to the subscription
SQS & SES
Lambda and Elastic Beanstalk
Module 18: AWS Troubleshooting (Duration-1hr)
Troubleshooting EC2 instance
Troubleshooting using Cloud watch
Troubleshooting using ELB
Troubleshooting by using Cloud front
Module 19: AWS Architecture and Design (Duration-1hr)
Backup and Disaster Recovery
How to manage Disaster Recovery and Backups
Best Practice for DR and Backups
AWS High Availability Design
Module 20: DevOps Fundamentals (Duration-1hr)
An understanding of DevOps and the modern DevOps toolsets
The ability to automate all aspects of a modern code delivery and deployment pipeline using:
Source code management tools – CVS, Git
Build tools – Apache ant, Maven
Test automation tools – JUnit
Continuous Integration Tools – Jenkins, Team city
Configuration management tools – Chef, Puppet, Ansible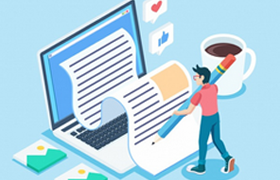 Are you Looking for Customized Syllabus
We are also providing customized syllabus to the students according to their needs and projects requirements for the cons
Request a Call
AWS Trainer Profile
GangBoard is one of the leading AWS training institutes in Chennai. It aims to provide world-class training in Chennai by focusing mainly to prepare students industry-ready.
Having Overall 10+ Years Experienced in IT Training Industry. AWS Mentor with Strong Practical Knowledge in AWS Deployment & Operations.
Currently Working as Senior Solution Designer and Project Manager for many Cloud Migration Projects.
Having Very Strong Knowledge on Linux, DevOps, GitHub, Docker, Maven Concepts.
Also Certified on Other Cloud Computing like AZURE, GCP & VMWARE Technologies.
AWS Certified Professional Trainer for Classroom, Online Instructor-Led Courses, Corporate Training & Self-Paced Certification Courses.
Since 2015 Taking AWS Classes for Chennai Students in Classroom & Online mode.
Engaged with Gangboard for AWS Training in Chennai & Completed 30+ Batches Successfully which includes online Live Classes & Classroom Courses
Excellent Skill on Offering Amazon Certification exam preparation Oriented Training for Students
99% successful record on Course Completion on time
My Training will be from the Basic of networking & Cloud computing Before teaching the AWS Topics which helps non it background Students to understand easily.
Completed 30+ Online Classroom Batches in Chennai & Bangalore Cities at Gangboard.
Having Very Good Exposure on Real-Time Project Support during this AWS Course
Completed 50+ Batches & Trained 500+ Students in India, USA, UK, Australia, UAE, Canada & Singapore.
Worked as a AWS Developer & Devops Freelancer Developer for Small & Medium Companies
Trained so many Working Professionals and fresher's.
After the Course Completion Offering Separate 10+ Hours for Placement guidance including Resume building, mock Interviews and Dumps Materials.
Providing unique Course Material and Self Designed Sample videos for AWS Certification Paths
Having ability to handle English, Tamil, Hindi, and Telugu Speaking Students to understand better
Education: Completed Bachelor of Technology (B.Tech.) Anna University with first Class
Excellence Award Winner 2019, 2020 for Best Trainer AWS Solution Architect Trainer.
Training Offered for AWS Certified Developer, AWS Certified Solutions Architect, AWS Certified SYSOPS Administrator, AWS Certified DevOps Engineer, AWS Machine Learning & Analytics.
Our expertise team is well-versed in AWS and possess great working experience with software industry on various verticals
Our trainers plan and design the course materials to ensure that every individual can learn adeptly and enhance their knowledge on theoretical concepts and get practical experience.
With online and offline training modes, our trainers use their tactics to help you to scale your cloud computing skills
Providing tips and tricks to help students in comprehending the complicated concepts and implement the same
Our online training sessions are customized depending on the type of online training mode. This is designed to meet the requirement of every student who registers with GangBoard
We focus on practical classes to help students gain expertise in AWS and other advanced services
Our trainers strive seamlessly to deliver efficient classes and create a friendly learning environment
With hands-on experience in AWS, students can extract a wide range of information from trainers and use it to reach their goals
Our trainers help students in completing the real-time project and also, motivate students while preparing for exams and interviews
Our professional trainers infuse their own experience and emphasize on gaining practical knowledge
IT Professionals as Trainers
Learning a technology with a professional who is well expertise in that solve 60% of your needs.
Fully Hands-on Training
We support any training should be more practical apart from theoretical classes. So, we always gives you hands-on training.
Affordable Fees
We are dead cheap in fees. We are having options to make the payment in instalments as well if needed.
10000+ old students to believe
We satisfied 10000+ students from the day we started GangBoard. Take a look of our old student's video reviews and it says all.
Counselling by Experts
If you are in dilemma to choose a course, we are having experts in counselling team to help you with perfect projection of your career.
Own Course Materials
We have every course material to understand which is prepared by our trainers and we will share with you after session completes.
Additional Info of AWS Training Chennai
AWS Training in Chennai India
Gangboard Provides Best AWS Certification Online Training in Chennai with Certified Trainers. Learn Amazon Cloud Computing Technology with Real-time Knowledge on EC2, RDS, S3 bucket, Lambda, redshift, auto-scaling, Load Balancer and more in AWS. This AWS Certification Online training Chennai will focus on AWS solution architect and Developer Certifications to pass both associate and professional levels. We Trained more than 10000+ Working Professionals and freshers and still counting. Our AWS Training Chennai Syllabus Purely Prepared by Cloud Master Experts in an easy way to learn AWS. This AWS Training Course Chennai will properly guide you to clear AWS Certification with Offering Practice Test and Dumps.
GangBoard offers the best AWS Training in Chennai. You will be exposed to the Amazon Web Services platform completely to understand and learn every fabric of it. We understand the requirements of leading IT companies and train you to meet their expectations. Thus, our AWS course in Chennai is the most sought-after course among the IT aspirants like you.
Having more than 10 years of professional working experience, our experts who are excelling in the IT industry will be your mentors/trainers. Unlike college education, our AWS Training in Chennai will hone your skills by giving hands-on-experience on the AWS platform.
If you want to grow your career as an IT professional working with AWS (Amazon Web Services), then AWS Certification Training Courses are a must-have for you. After finishing AWS training courses, you will pass AWS Certified Solutions Architect (CSA) – Associate Exam. Even if you have no prior bits of knowledge of programming or never logged into Amazon Web Services platform, by the end of AWS Course, you will learn about AWS cloud, Redshift, Lambda, S3, EC2, and various other important aspects of AWS and pass the CSA exam successfully.
Introduction to AWS
AWS Job Opportunities
Currently there are 1,50,000 job opportunities around the world and 50,000 jobs alone in India.Top tiers companies like (Accenture, Cognizant, TCS, Wipro, HCL, Infosys etc) are seeking professionals who have knowledge in AWS.1000's of start-up companies are looking for AWS professional to move their physical infrastructure into cloud.
Placement Assistance after AWS Training in Chennai
GangBoard is a placement-assisted online training institute and has a large client-base. Being a reputed institute, we place candidates in most of the reputed companies.
Our institute has tied-up with many prominent companies to help students in availing placements
During regular training of course, our trainers will share the important questions and students can prepare accordingly
Our training solutions not only help to improve your technical skills, but also work towards building your confidence
Training program of AWS is designed to polish various skills like communication, interpersonal, personality development, presentation, etc.
We conduct mock interviews to help students in preparing accordingly
We provide interview questions that are likely to appear during interviews
Our support team assist students and instill confidence to clear interviews
Students can submit their updated resume to the HR department of GangBoard
Our customized job portal for students sends notifications on employment opportunities
The candidates are eligible to take up the interviews with reputed companies only after successful completion of the course along with the real-time project
Request more information
Our Advisor will get in touch with you in the next 24 Hours
AWS Certification Training Course Overview
GangBoard Certification is Accredited by all major Global Companies around the world. We provide after completion of the theoretical and practical sessions to fresher's as well as corporate trainees.
Our certification at GangBoard is accredited worldwide. It increases the value of your resume and you can attain leading job posts with the help of this certification in leading MNC's of the world. The certification is only provided after successful completion of our training and practical based projects.
5000
Total Number of Reviews
4.57
Aggregate Review Score
97%
Course Completion Rate
This Comprehensive AWS Course is well suitable for the Infra Professionals, developers, designers, automation experts, and cloud practitioners with one or two years of experience to take one step forward in career development. This training will start from the foundation level course and associate level course. AWS Certified Cloud Practitioner and AWS Certified Solution Architect lay a strong foundation for understanding the fundamentals of the cloud and designing process in the Cloud.
Gets Practical exposure on Live AWS Projects using DevOps Tools like GitHub, Docker and kubernetes to understand the CI/CD Pipeline with our AWS Certification Training Course.  Become Master in AWS Cloud by learning the AWS cloudfront for Setting up CDN in wordpress and other Frameworks with Live examples.  This Online AWS Courses in Chennai will make you expertise in basic to advanced level with updated Syllabus and 10+ Industry Projects including Migration and Storage.
Learn AWS Security Group and AWS Identity and Access Management (IAM) from the Scratch to secure your Organization data and also you will gain the dynamodb cloudformation autoscaling Knowledge from this AWS Certification Courses
Eligibility
Anyone can take AWS Courses and Certification exams without any Prior Coding Knowledge. However we Provide Basic Networking Refresher & Linux introduction Course as a complementary package along with this training. This Course would be benefited for College Students, Fresher's, network engineers and infra team managers.
Register for AWS Certification Training Courses in Chennai to Boost your Career. Get a 10% Offer for your Course from GangBoard.
The AWS Training in Chennai  will allow you to plan, design and scale AWS implementations and pave the way for an exciting career path in the cloud computing domain. GangBoard offer certification programs for AWS Amazon Technology. Certificates get issued after successful completion of the course and the assessment examination. The AWS certification will boost your technical understanding and skills in working with AWS principles.
AWS Certification Training in Chennai India Reviews
Average Ratings
Activity from April 2018
Course Reviews
Activity from Last Year
Average Ratings
GangBoard Total Reviews in all Medium
Thank You So Much! I strongly recommend GangBoard for shaping up my career as a cloud architect. I was already from an IT background and I was asked to attend the AWS training program from the best training institute in Chennai and that I did. I heard that they are the best in town with a talented instructor Shivam. The 60-days course includes free study materials and honestly, they were all updated. The 100% Practical based program helped me learn fast and it was an excellent support for me for being an ongoing project where I was supposed to use the technology. I am now promoted and enjoying a bigger pay package. If you also want to fly high in your IT career, build it today by attending the best AWS Training in Chennai at GangBoard.
I'm indebted to GangBoard for providing me with the best AWS Training in Chennai. With a Degree in Computer Science, I was still wondering which field of expertise to choose and seek a career. The AWS specialist instructor here in GangBoard guided me to attend the cloud-based course of 60-days and kickstart my career as this course is now in high demand. At the end of the course, they helped me to get recruited in an IT MNC. Now, I'm a successful DevOps professional and earning more than I ever imagined. Thanks, GangBoard!
I came here back to thank GangBoard and specially Shivam Sir for building my career as a pro Cloud Architect. Before the course, I was working in a small firm at quite a negligible monthly salary and even after working for two years, I couldn't prove my abilities and failed to reach even closer to my dream pay package. Then one day, I head of GangBoard where they offer the award-winning AWS Training in Chennai. I enrolled there for the classroom AWS course. I successfully cleared the certification with flying colors and then the biggest surprise of my life was waiting for me. I was recruited at the world-class MNC. GangBoard is more than a training institute. They are dream weavers and the Wish Masters of many career aspirants like me.
Hello friends! I am here to acknowledge and thank GangBoard for their excellent AWS Training in Chennai. Then I was a fresher looking for a permanent position when someone told me about the course. I googled and found it to be one of the best institutes offering one-stop aws training. I passed the certification and sometime later got a job in an IT company as a cloud engineer. Thank You very much for guiding me.
Lavanya
Software Engineer
Since childhood, it was my dream to become a software engineer. I was working as a system architect when I was sent for a corporate training program at GangBoard. It was necessary for me and m team to learn more about the updated AWS Training in Chennai. So, we did complete the course and cleared the certification. The wonder started from the next phase of my career when I proved my skills as an excellent cloud developer and got promoted. I now have joined a bigger company with a higher pay package and it all happened because of the excellent training. Thank you so much. Strongly recommended!!!
//php if(!empty(get_field('related_course'))){ ?> //php include( get_template_directory() . '/training-courses/related_course.php' ); ?> //php } ?> //php if(!empty(get_field('related_blogs'))){ ?> //php include( get_template_directory() . '/training-courses/related_blogs.php' ); ?> //php } ?>