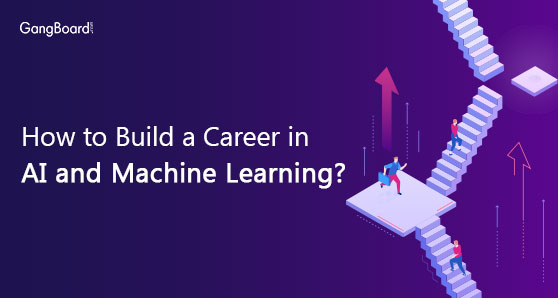 How to Build a Career in AI and Machine Learning
Careers in Artificial Intelligence and How to Build a Career in AI and Machine Learning
Artificial intelligence has ceased to be considered science fiction and is slowly becoming a labor market for professionals with solid STEM (Science, Technology, Engineering, and Mathematics) knowledge. India as a major player in the world IT sector has also emerged as a major market for AI and ML professionals.
Aerial drone controller, Nanorobots driver, intelligent factory engineer…, the AI has to offer you a plethora of new kind of jobs in Bangalore, Chennai, Noida, Pune, Hyderabad, Kochi.2019 will be a very good year for AI. Eighty percent of the world's large organizations invest in this area, and a good share of the jobs thus generated will be outsourced to IT companies in cities like Bangalore and Chennai, India.
What is Artificial intelligence?
Artificial Intelligence is the center of new IT developments in areas such as automation, DevOps platforms, ChatBots for the web and robotics. AI careers have become an accelerated and challenging artificial field that is making great progress in our daily lives. Artificial intelligence is applied in logistics processes, the creation of self-driving cars, medicine, computer vision, music generation, natural language processing, etc. Artificial Intelligence is applicable to almost everything we do and can impact on a global scale.
Artificial intelligence together with robotics is transforming business, for example, Alibaba. In Alibaba's intelligent warehouse, robots do 70% of the work and transport up to 500 kilograms above their weight throughout the floor of the warehouse. They have special sensors to avoid colliding with each other when they need to charge their batteries, they travel to a charging station and with a five-minute charge can feed them several hours.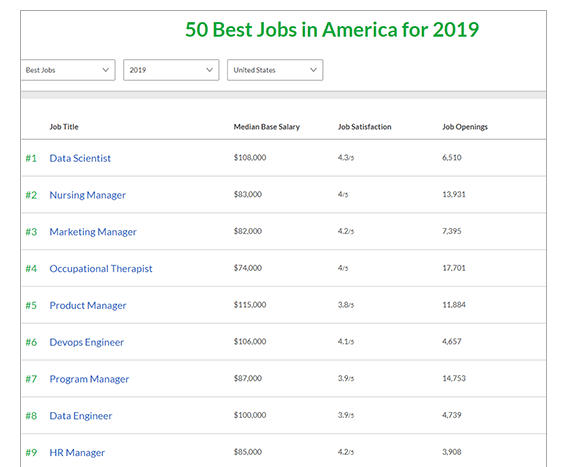 Artificial intelligence and Machine learning training.
It's reported in newspapers in India that the global deficit of professionals with higher studies in this area will be 40 million by 2020. However, AI is a field in which there are more and more possibilities for training, both basic and specialized in areas such as Big data, robotics, and computational intelligence.
The IA is a cocktail of disciplines and applications. The demand for professionals is so novel that a solid combination of STEM knowledge, updated almost in real-time, can help make a place in these newly born positions. Indian job seekers with training in branches of science with a good base in mathematics or people with a degree in technical engineering have it easier to guide their training. So, Artificial intelligence training centers have mushroomed in Indian states like Karnataka and Tamil Nadu.
IT institutes in Bangalore and Chennai are already beginning to offer specific training in AI . But firstly, you must have a university degree with an important base in mathematics and engineering, such as computer science, mathematics, physics or related engineerings such as telecommunications or industrial engineering. Then, the ideal is a specialization in postgraduate (master's or doctorate) in areas you can join a training course in artificial intelligence.
How to build a career in AI and Machine learning?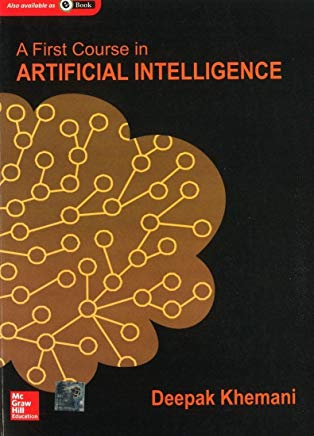 There is a significant shortage of AI human resources. If you are a student or doing a different type of job, even if you are completely inexperienced, if you work hard for half-a-year to one year, there is immense possibility that you can work as an AI engineer or data scientist or Machine learning engineer in a good IT company in Bangalore or Chennai or in such city in India. However, in order to get into a good company in Electronic City, Bangalore or in Taramani or Thorapakkam or Sholinganallur in Chennai, you need to make an intense study plan and study.
Read books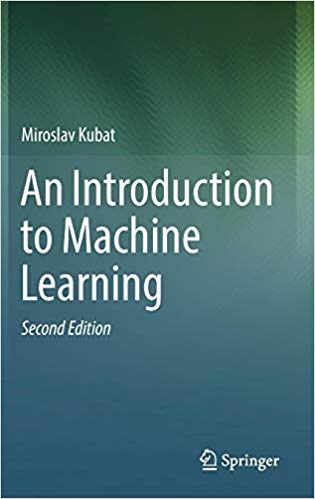 There is a lot of information on the Internet. However, for beginners, it will be quite difficult to select useful information from the endless contents therein. As books are organized in a systematic manner, they have the advantage of being easy to read and easy to study, and there are many good books for beginners.
First, read 4-5 books related to AI and machine learning to acquire basic knowledge. A comprehensive overview of basic AI terminology, knowledge of linear algebra and statistics required for machine learning, and hands-on tutorials on Python and R are recommended.
Take advantage of online video courses
Use online video courses along with books. In addition to reading books, students can understand more with video lectures on AI and ML. The main advantage of online video courses is that you can watch them when you get time.
Learn Python coding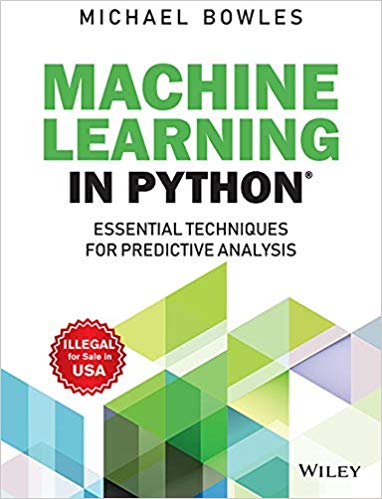 Whether you are an AI engineer or a data scientist, you need the skills to code mathematical models. Languages ​​such as Python and R are used for programming, but Python is recommended to Indian AI/ML aspirants. Python is a programming language that is known for its simple grammar, with an emphasis on code writing and ease of understanding. It is open source and has been widely used for Web applications. In addition to being relatively easy to learn, many machine learning-related libraries are implemented in Python, so Python is widely used in machine learning.
Be prepared for the different facets of Machine learning
Though we generally say machine learning, there are various data fields such as image recognition, voice recognition, and natural language processing. You don't know what field you will be working on, but you must dig deeper into at least one field and establish a specialization. On top of that you should be interested in other fields as well and use an analogy to expand technical knowledge horizontally.
Remember, Machine learning is used in many Indian and multinational industries, such as finance, medical care, manufacturing, banking, and advertising. However, if the industry changes, the problem-solving theme will be completely different, and there are as many examples as there are companies. It is very important for AI engineers and data scientists to know how many cases they know and how to apply the knowledge gained from them to the project.
Tips for science graduates to enter Artificial intelligence and Machine learning career
Knowledge of mathematics is essential for AI engineers and data scientists. For this reason, people who majored in mathematics in colleges in India seem to be advantageous. It is said that people who majored in physics are somewhat advantageous in changing to an AI occupation from outside. In physics, many computer simulations are carried out, so various field calculations must be performed beyond mathematics that requires only theory. The balance of mathematics understanding and coding skills is good because the simulation environment is built using Python and C ++.
If you are Indian science graduate, you probably have more opportunities to do programming. Learn Python and R programming first. You can also try C language and C ++.
Must Read: Opportunities in Artificial Intelligence
Are you a graduate in history, English literature or other art subjects? You can also become an Artificial intelligence engineer!
Humanity graduates tend to be weak in mathematics. The basic knowledge required for machine learning-related occupations is based on statistics, probability, and linear algebra. What you need for programming is the ability to understand what you want to achieve in a program, assemble it as logic, and write it in a programming language, and you don't have to shy away from being an ordinary humanity graduate from an Indian university.
If you are currently studying at the art department, or an arts graduate, you can take mathematics and programming courses. A career path to becoming an AI engineer after gaining good knowledge in Maths is possible. You can join an Artificial intelligence course in a reputed IT training institute and then try to get employment in Machine learning and Artificial intelligence fields.
When you become an AI engineer or data scientist, you must proceed with learning more.
Academic Learning path of Artificial intelligence
The Artificial Intelligence career is presented in different modalities:  training, Bachelor and Doctorate. Courses and training in Artificial Intelligence are as following:
Short courses
These are Intensive Professional Courses of about 5 months, or programs. These are aimed quantitative scientists, Data scientists, systems engineers and software engineers interested in learning or improving their skills in Artificial Intelligence. Prerequisite is basic knowledge of Machine Learning, Statistics, Calculus, Algebra, database systems, basic concepts of distributed computing and fundamentals of cloud computing and virtualization.
Engineering in Artificial Intelligence:
The option of Artificial Intelligence Engineering is offered by some universities with an approximate duration of 8 semesters (4 years).
Doctorate in Artificial Intelligence:
The educational offer at the Ph.D. level in Artificial Intelligence is aimed at university graduates with an interest in research in the area of ​​Artificial Intelligence.
Read this Blog: Artificial Intelligence Vs Machine Learning
Instructor-led Online courses
Studying a career in Artificial Intelligence can also be somewhat expensive. However, there are incredibly good courses that you can do completely free online and here we tell you which ones.
After completing a basic curriculum at an Artificial intelligence and Machine Learning career training institute, you can always start specialization in a specific domain: 'big data', robotics, computational intelligence, among others. Many institutes offer online training for AI and ML. Some institutes in India are offering excellent courses with MOOC format that cover automatic driving, introduction to AI, 'machine learning' and neural networks among other AI techniques. In these training courses, you can learn TensorFlow, IA library of Google and Cognitive Toolkit for Microsoft.
There are courses which are available online by big players. Some are shown below.
What does a Machine Learning engineer mainly do?
Provide solutions to natural language problems.
Build, train and apply neural networks.
Develop AI-based products and services
Develop machine learning and facial recognition projects.
Develop electronic and mechanical solutions-oriented to design.
Diagnose errors in a machine learning system.
Design Machine Learning models.
Design products and services based on intelligent solutions.
Design of speech recognition and music synthesis models.
What does an Artificial Intelligence Engineer mainly do?
AI engineers are engineers who work on artificial intelligence, which is the most advanced technology. There are two AI engineers: programmers and analysts. The programmer performs direct programming related to the implementation and modification of artificial intelligence. Analyst's job is to analyze what the artificial intelligence has learned and analyze the internally built data and identify corrections and improvements. Programmers have multiple languages ​​to use, like JAVA and Python.  The concept of thinking, such as mathematical analysis and logical orientation, is important for the analyst's job.
Never stop dreaming; Never stop learning AI
Perhaps more than in other disciplines, continuous training is essential in the Artificial intelligence and Machine learning profession, because their techniques evolve very quickly. Given the foreseeable degree of innovation, future workers will need to design a very solid training strategy.
Even after you get a good job in the AI sector, you should continue to read publications about technical and scientific journals and other resources on the Internet and social networks. Just because you became an AI engineer or data scientist doesn't end there. To improve your career, such as changing from an AI engineer to a data scientist, you need to continue learning while gaining experience.
Read this Blog: How to become an Artificial Intelligence Engineer?
Which companies hire AI/ML personnel?
Black Turtle, Confidential, Bosch group, American Express, Flipkart, Amazon, IBM, TCS, Cognizant are some of the companies that hire AI and ML engineers,
AI and Machine Learning jobs in Indian military forces
If you become an expert in artificial intelligence and machine learning. you can even join the army in a higher position and serve the nation. As today's warfare consists of the unending application of inputs from and resources in the army, navy, air force, space and internet domains, it badly needs help from artificial intelligence and machine learning. AI and ML can orchestrate planning, defense and attacks. Soon AI and ML engineers will be the lieutenants in the armed forces.