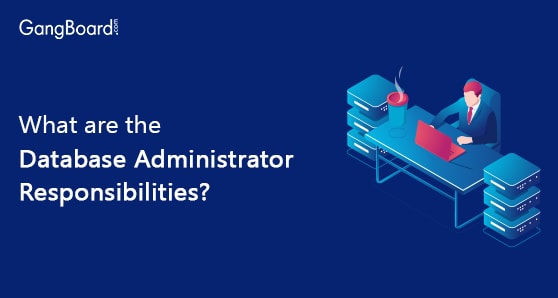 What are the Database Administrator Responsibilities?
Introduction
Every organization needs to maintain all our client details, employee details and other important data's. To maintain all records and data's is the major part of business but individually keep all the records and data's is a very tedious and time consuming process. For that purpose all organizations make use of database management system. All over the world, most of the business organizations and numerous enterprises are widely use the oracle products for maintain their databases in a well-structured manner.  Consequently the demand for oracle dba certified professionals are increased day by day. Taking an Oracle DBA Training at Gangboard is a great chance to develop your dba skills. Gangboard is a world's largest online training provider; we offer this course by industry expert with reasonable cost. Our technical expert taught all concepts with real time examples. It's useful for all trainees to understand the information's in detailed manner.
Required Skills to become a good oracle database administrator:
Familiarity in operating system (OS)
Awareness in physical database design
Must have a knowledge in executing both operating system and oracle
Able to deliver a strategic database way for the organization
Have a tremendous knowledge in recovery scenarios and oracle backup
Must have a knowledge of all oracle tools
Well understanding in oracle security management system
Have a good knowledge and experience in database changes, migrating code in development life cycle.
Have an excellent knowledge in both program code performance alteration and database.
As a database administrator should have a sound knowledge of business roles and responsibilities.
As a database administrator must have an excellent communications with development teams, management, system administrators, vendors and other service providers.
Roles and Responsibilities of Oracle Database Administrator:
Generates and sustains all databases essential for testing, development, production usage and Education.
Perform ongoing modification of the database occurrences.
Installing, upgrading and configuring of Oracle/SQL server software and other relevant products.
Maintain the database strategy and implementation.
Performance monitoring and application tuning.
Implement and sustain database security.
Setup and keep standards and documentation.
Provide full support for your team when needed and also work as part of your team.
Control all database objects, clusters, tables, views, indexes, packages, sequences and procedures.
Support through impact study of any deviations prepared to the database objects.
Troubleshoot with any difficulties concerning the applications, development tools and database.
If required generate new user database.