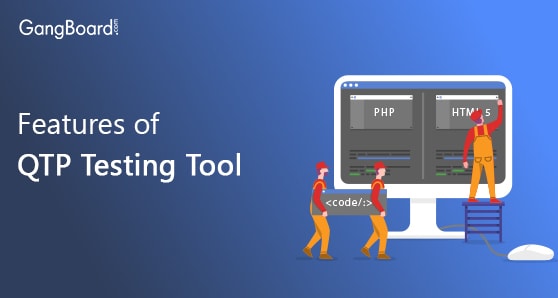 Features of QTP Testing Tool
Introduction to QTP
QTP stands for Quick Test Professional. It is a HP product and also its one of the best automation testing tool mainly used for automated functional testing. QTP allows tester to do automated test in order to find errors in the process.
Why QTP?
The icon based QTP testing tool does both the regression and functional testing of the application.
Non-technical testers can also use this QTP testing tool.
Web based applications also tested by QTP.
In this we can to business process testing.
It supports for the software developments like oracle, SAP.
Advantages of QTP Applications
It records the information and helps to play it back.
It has excellent object identification process.
We can perform XML also here.
The maintenance is easy here.
Through active screen you can enhance the existing tests.
It supports for automation frame work.
Features of QTP
It supports OS like windows 8.1, windows server 2012.
It also performs on safari browser.
It automatically receives updates from chrome.
It creates object repositories and runs with your windows runtime application.
It recognizes the images from the Seibel and SAP applications.
Job opportunities in QTP
Testing is one of the main processes in every software development application. Nowadays every organization gives more importance to software testing why because peoples always like quality products. For that reasons companies looking for knowledgeable and innovative tester to did their job independently. Want to become good software tester but you don't have much knowledge about that, doesn't worry just walk in to our Software Testing Training Center. We will help you. Our technical expert taught every concept in real time manner. Join QTP Online Training at GangBoard then walk out with Expert in QTP. We also provide real time Selenium Training with reasonable cost.
We are recognized to be leading in providing online IT courses since many of our candidates feel worth for the money spent and surely you will feel the same at end of the course