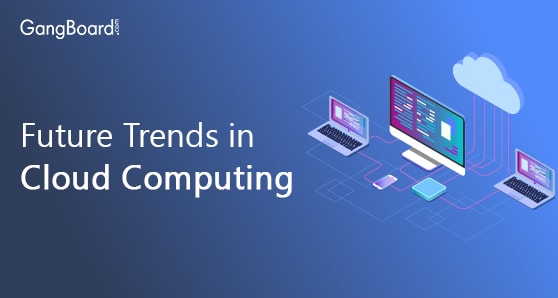 Future Trends in Cloud Computing
What is cloud? Where is cloud? Probably you would have been familiar with these questions. Actually the word Cloud computing means storing and accessing data over the internet instead of storing in your computer hard drive. Now a day most of the top most software companies and search engines are using cloud computing service because they need huge storage. GangBoard offer real time Cloud Computing Online Training with affordable price. If anyone want to move your career in cloud computing field but you have not much knowledge about this technology feel free to join our Cloud Computing Training sessions. After completion of this course you will definitely have excellent knowledge about cloud trends and techniques.
Some of the Major Examples of Cloud Computing Services
Google Drive
Apple iCloud
Amazon Cloud Drive
Google drive is one of the purest form of cloud computing service .All the storage are found in online so that it is easy to work with the cloud apps like Google Sheets, Google docs and Google Slides. It can be separated by the apps…Google also provides services like Google calendar, Google Maps, Gmail and so on.
Apple iCloud Service is used for online storage, Backup and Synchronization of the mail, calendar and contacts…All the data are available in Macos device…The users of Windows users can install it from iCloud Control panel…
Amazon cloud drive is one of the biggest retailers which are used for storage purposes. It mainly concentrates on mp4 music and storing unlimited images.
Hybrid Services like dropbox, sugar sync are working based on cloud because they allow accessing any kind of sync version files locally.
Future Trends in Cloud Computing
Technavio identifies about the three major trends of cloud computing and they are as follows
Growing Adoption of hybrid cloud services
Rise in adoption of BYOD Policy
Emergence of cloud service brokerages
A hybrid cloud is an integrated cloud service which uses both private and public clouds to perform distinct functions within the same organization. The main purpose of hybrid cloud service is gaining popularity and manufactures for midsize enterprises.
Cloud computing can make BYOD (Bring Your Own Device) more secured which allows employees to download cloud application with security.
The cloud service brokerage has been witnessing an extensive growth in recent years due to hybrid cloud deployment model.