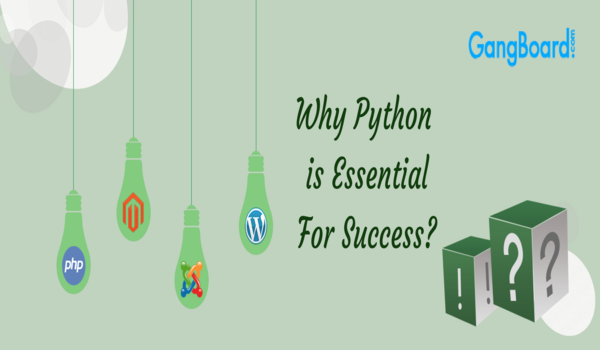 Why PHP is Essential for Your Success?
The web development business is rather extensive today, spreading its branches in myriad directions. Today, there are numerous developments taking place in the field of web development and design which might help websites reach new heights. One such innovation that caught on rapidly was PHP. Today, websites are all about building dynamic and flexible sites – ones that can be used with ease. Well, that is largely because customers today are not ready to wait – not even while the website loads. Thus if you really want your website to be out there, or be the best in the business, PHP might just be what you are looking for. As a matter of fact, there are several PHP Online Training courses available now that could be of great help.
Benefits of using PHP for your websites
If you are planning to start a website of your own, then PHP is probably the best choice available in the market right now. If you want a taste of success, you should give it a chance. Here are some benefits that PHP brings along:
An important part of running a website is maintaining open lines of communication. Now that would be possible only if you had a tool as easy to use as PHP. As a matter of fact, PHP provides you with a number of options like chat, live chat, video chat, email, calling and so on and so forth when it comes to communication. You could incorporate one or more of these options into your website.

When it comes to the overall structural design of your website, PHP can be of great help. It is important to pay attention to the structure of your website so as to make it easily accessible and easy to navigate through. With PHP, your websites become all the more dynamic and flexible – thus making it easier for the users. Also, the speed at which your website loads is important. If you have a website that takes a lot of time to load, customers are bound to become impatient and move on. PHP can help increase the speed of your website.

Database merging, which is an integral aspect of any website or online company, becomes really simple and smooth with the help of PHP. Similarly, if you are an online business, it is imperative for you to be able to predict the revenue of your sales. PHP can help you do that with ease. As your web presence gets a boost, which will be reflected in your sales. This is tracked by PHP applications.

There are trained PHP professionals who have been specifically instructed in this field. If you manage to get hold of professionals like Gangboard (who specialize in PHP Online Training), you are in for a ride. These professionals would be ensuring that your website is the best one in the field.

Also, there are a number of PHP tools that are easily available. Of course, you wouldn't need these tools if you are hiring professionals; but if you're not, these tools can come in handy. For instance, there are separate tools that deal with images and graphs. Similarly, there are tools to help you track the increase in revenue.
Simply put, if you are planning to launch a website anytime soon, PHP is the option you should be considering. Remember, web development is a field in progress – the scope of PHP could very well be infinite.