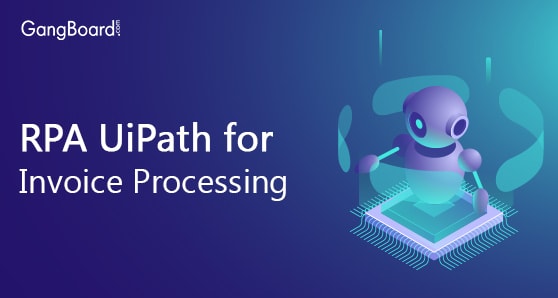 RPA UiPath for Invoice Processing
RPA UiPath for Invoice Processing
There's no denying the fact that UiPath RPA is a kind of high-level platform which is truly committed to delivering seamless data entry automation on any web form & desktop application. In addition, it does provide SAP and Citrix integration and at the same time, support supports Excel.
UiPath offers 100% playback accuracy and allows you to save countless man-hours and requiring zero coding or scripting and is technology agnostic.
Automation Role in Invoice Processing
Regardless the size of your organization, financial processes play an important role in the overall functionality. These days, most people are skeptical regarding the capabilities and success rates of RPA and invoice processing.
Companies, in a nutshell, receive an invoice from their suppliers sometimes, and usually arrive in a plethora of different formats, including a PDF email attachment, as a paper copy, or fax. In addition, the finance department of an organization is majorly responsible for manually transferring the data from a multitude of invoice formats into the database of the company and dealing with any incongruity.
Without a shadow of a doubt, these things really make it difficult and allow a business to carry out the overall process manually and on a faster rate.
Since the data in these invoices are not structured in a proper format, this manual transfer process is time-consuming and there are chances that a mistake could be made.

Doing UiPath RPA with Invoice Processing
It is well-known fact that RPA can be applied to many accounting operations, invoice processing is something that must be taken into consideration quite seriously. The best thing about RPA software robots is that they have the ability to do a few things like error reconciliation, automate data input, and help finance department when it comes down to processing invoices. For those who don't know, automation may condense the need for manual exception handling.
Invoice receipt
Talk of invoice receipt, the software robots of UiPath's RPA have the ability to detect the location of all the invoices that are saved by employees. Once robots detect the location of the folder, they will start extracting information from the document.

Benefits of UiPath RPA
Following are the benefits of using UiPath RPA.
By using GitHub and NuGet, UiPath has now introduced Source and Version control capabilities that offer more control for the overall maintenance of workflows providing CD (Continuous Deployment) and CD (Continuous Integration).
UiPath offers the best layout which offers you amazing user experience. It offers Free Community edition which will help your business a lot in the long run.
When it comes to exception handling, you can easily debug business applications.
All you need is functional knowledge or domain knowledge which will keep you away from hardcore programming concepts and paradigms.
Using UiPath will help you help in saving time efforts and dollars to a great extent.

With the help of a UiPath Robot, it typically validated the eligibility of the claim against each line item mentioned in the invoice. And as a result, each line item of the invoice was audited against a process of the predefined validation process.

Related Blogs