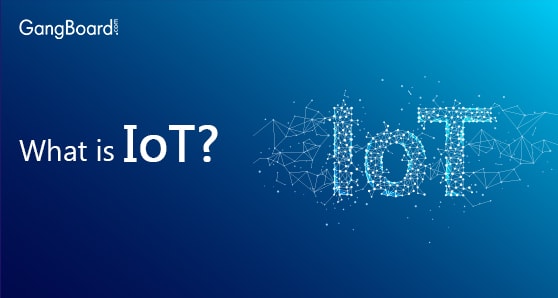 What is IoT?
What is IoT?
Internet is now omnipresent throughout the world. It has transformed our personal lives, corporate world, how governments work and a plethora of other things.
It's now a universal network. It connects people all over the world. And people use different types of devices such as smartphones, low-price phones, computer systems, tablets, all-in-one computers,  laptops and other Internet-enabled devices. Servers which handle web pages and email systems transmit the information these devices supply. So the Internet consists of individuals, the devices they use, and the servers.
Now it's predicted that the Internet is going to be not that we know hitherto. It's due to the new strange players that come to the Internet as new comers. These new comers are not men or women. They're "things." And they give the new term "Internet of Things."
The term Internet of Things (IoT) is repeatedly heard in corporate meetings and product planning meetings as well as in colleges.
Internet of things refers to a technology that can optimize things by accumulating and analyzing data generated by things on the Internet cloud.
What is "thing"?
The term "thing" mentioned in the concept of the Internet of things usually refers to anything that can be connected to the Internet and can embed computing devices. These "things" in IoT are transportable containers with RFID tags, Wi-Fi chips, and fitness data sent by general consumers, and general consumers who send short messages to any server on the Internet.
A thing can be defined as one with a sensor and capacity to send data. It can be energy usage displays, heat sensors, traffic jam sensors, flow monitors, etc. this can be placed in appropriate segments. They'd gather data and send it to the Internet. So other devices or persons can come to some conclusion and take decisions using the provided data.

Why is it now?
If you've been in the technology industry for a long time, you should know a number of instances where renovating similar technologies in the past has been reportedly conveyed as new and innovative. IoT is no exception. You may remember that about a decade ago, innovations like Java Beans were said to bring a wonderful world where devices work together.
The big difference from that time is that mobile data networks are ubiquitous, and cheap, high-performance devices are now available. Ten years ago, I could not imagine a world where smartphones and devices like "tablets" are everywhere. Today they are widely available, cheaper and thinner too.
Just as most social media sites are focused on the advertising business rather than the altruistic goal of connecting people to people, IoT-related frenzy in most industries can be generated by IoT.  It's happening around the data. In the common case of introducing a large number of IoT devices into the supply chain, there is a clear advantage that data can be obtained for every product passing through the supply network.
However, everyone, from technicians to marketers, images the more interesting use of data generated by the Internet of Things. An example would be doing a very fine-grained marketing targeting a specific area, or masking the surrounding "smell" to create a consumer product that works accordingly.
In the near future, or already in the present, Internet will be extended to incredibly more things. It's difficult to predict now how it will transform our personal lives and the corporate world.
But some apparently insurmountable challenges are there. Technology of the devices that gather and transmit data are yet to be fully developed. Long life batteries are to be needed. Devices must be easily maintained at low costs. Hardware and software problems can arise.
Developing computer systems that can deal with these large amount of data and transforming it to be user-friendly is indeed a major challenge.
Internet of things can also pose a threat to security and privacy of concerned persons, homes, places and offices.
Currently, IoT technology is used in various industries, but it is hard to imagine what kinds of scenario it is actually used in. So, this time, I would like to introduce 10 examples of using IoT.
So, in the following, I will explain the 10 points on the Internet of Things. IoT is expected to be used in a wide range of fields.

Automatic driving system
Currently, automakers around the world are working on the development of "automatic driving systems". By installing the sensor on the car, you can start,  drive and brake automatically.
The automated driving system can be used not only for cars but also for transport vehicles in factories and warehouses, security robots, inspection and delivery drone, etc., and it is useful in daily life as well as in manufacturing and logistics.
Record and manage health status with wearable devices
Wearable devices are recommended to record and manage their health status and share them with doctors.
Devices have also been developed that alert you by alerting you when your health has deteriorated, and are drawing attention as they help prevent disease and treat well.
Wearable devices are can also be used forj pets. There are many services that allows you to manage your dog's physical condition data and manage their health data, and the collected data is used effectively in research on dog health.
Telemedicine service (PlushCare)
PlushCare is a telemedicine service offered in the United States.
While at home, you can receive medical treatment from a doctor through a smartphone. Being able to receive medical treatment without waiting in the waiting room is a great benefit for patients.
In addition to being able to avoid the congestion as a hospital side, it is possible to improve work efficiency.
IoT for service
Streamlined delivery and transportation (Yamato Transport). IoT is also widely used in logistics. By introducing drone and automated driving to the delivery service, you can expect efficient transportation and solve the driver shortage problem.
Recentlly a transport company tested an autonomous vehicle delivery service to assess the possibility of self-driving know how. They tested a small battery car and it drove through the traffic jammed main roads and town alleys safely, without any human driving it. The car just had a camera as well as an infrared sensor. It even reached a speed of 12 kms per hour! The car exactly found the address to which a parcel was designated. The one who ordered that product just opened the dicky of the car to receive the product just showing the QR code on his  phone.
 IoT of vending machines (IoT vending machines)
The general association "Disaster Prevention and Security Vending Machine Association" is promoting an initiative to make vending machines IoT-friendly. By installing surveillance cameras on vending machines you can expect high crime prevention effects.
In addition, by utilizing the free Wi-Fi function and the IoT vending machine equipped with an electronic display board that transmits disaster information, it can also be expected to play a role as an information platform in the event of a disaster.
Manhole (Meiden Manhole Antenna) to detect flood damage
The Manhole IoT device prevents urban flooding by transmitting data on water level and gas from sensors attached to the manhole.
Real-time operation status
IoT is also being used on buses where traffic congestion is an issue. IoT provides "traffic data utilization service" for road operators and traffic operators and analyzes and visualizes the IoT data to support measures against congestion on expressways and bus operation management. By conducting behavior visualization of bus crews by IoT, safer transportation business will be feasible.
"Safety, Status, Monitoring" provided by Weather news takes weather position information, weather and sea condition information into consideration, and makes weather predictions and optimal route proposals.
By acquiring real-time operation information data from more than 800 ships in partnership with the Maersk Group, accurate weather forecasting is realized.

Industrial IoT
Visualization of factory information: Steel companies now use light sensors and magnetic sensors to detect abnormalities in the payment system and the number of products produced, and digitizes plant operation information to create a system that can be seen on employee smartphones and in-house monitors.
As a result of improving the production process based on the acquired data, the operation rate improved from 66% to 80%. IoT technology is widely introduced in the manufacturing industry because it has the effect of improving work efficiency.
Introduction to agriculture
Leading manufacturers of agricultural machines are now promoting IoT in agriculture.
Based on the information from sensors attached to agricultural machinery, they are promoting "Smart Assist" to improve the efficiency of agriculture.
In addition, Rootrec Networks has developed "Zeroaguri" that can perform watering and fertilization automatically, based on data by combining the IoT method and farming called hydroponic soil cultivation.
By introducing IoT into agriculture, it not only helps to improve the quality and yield of crops, but it also changes the way farmers work.
IoT is expected to be used in a wide range of fields
Data collected by IoT Technology is often collected and managed using an IoT platform etc. IoT is used in various fields, but it can be said that it is still a developing technology, as is clear from the example of autonomous driving.
Expectations will gather about how the industry that makes use of IoT technology will develop in the future. Internet of Things also offers a plethora of job opportunities. To get a good job in this sector, join one of the many courses offered by GangBoard.