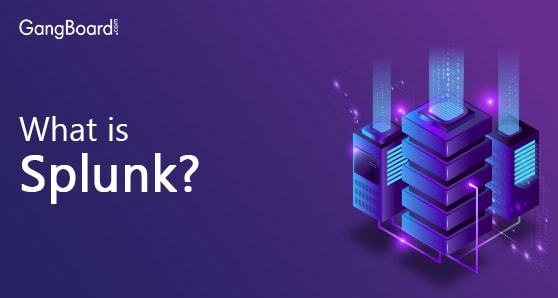 What is Splunk?
Splunk: A Tool for the Future
The Necessity of Splunk
The role of logs in the ever-growing Information industry is undisputable. Right from business analytics and cyber security to operations and applications monitoring, logs are extensively used across different levels and for various purposes.
Imagine the instance where a data scientist needs to have a look at certain subset of the machine log, or when a System Admin needs to find the root cause of a hardware malfunction for which, he needs to sort through terabytes of machine log data.
Manual sifting through tons of machine log is not just time-consuming, but nearly impossible if there are multiple machines and multiple points of reference that need to be diagnosed.
In such cases, what is needed is a centralized logging system to help data handlers sort and make sense of machine log data from multiple sources. Splunk not only acts as a centralized logging system but also functions as a powerful log analysis tool for machine generated data.
What is Splunk and what it does?
Splunk was founded in 2003 with the single purpose of helping system admins and data analysts make sense of the enormous Machine Logs being generated. It is a centralized logging and analysis tool that take care of complex multi-line data from both, structured and unstructured sources.

Although Splunk began with the processing of machine data being fed to it, with the advent and increased applicability of Big Data, Splunk has gained enormous prominence. Splunk's biggest advantage is its capability of real-time data processing, a bottleneck for many operations and processes within an organization.
Other important benefits of using Splunk are:
Troubleshooting problems or failures in complex systems
System Performance- Analysis & Monitoring
Configuration to give Alerts & Notifications
Visualization and creation of Dashboard
Searching, Investigating and shortlisting desired outcomes
Monitoring business process variables
Careers with Splunk
With the social media, cloud, and analytics revolution sweeping the world, a huge opportunity has presented itself to big businesses and organizations whereby the data may be extracted to get a fairly accurate idea about consumer preference, newer trends in the current market and desired innovations in the existing services.
Splunk helps make this data collection a lot simpler and more systematic and hence, Splunk professionals are in huge demand in the market. Also, a Splunk professional is a desired asset, which hiring managers look for, while recruiting their teams.
The following job roles are offered to Splunk professionals:

Module Lead
Systems Engineer
Enterprise Security Specialist
Big Data Consultant
Solutions Architect
Technical Services Manager
Big Data Consultant
Splunk Admin
Programming Analyst
Salaries of Splunk Professionals?
Data gathered from Indeed points out the salaries for Splunk architects reaching a cap of around USD 148,000 while systems Engineers draw on paychecks amounting as high as USD 120,000. In fact, Splunk jobs have been reaching newer and newer demand levels and companies like J.P Morgan, Facebook, Sony, HP, PayPal, Deloitte, Walmart, and many others have been increasingly employing Splunk professionals, providing them lucrative salaries.
A look towards the Future
Splunk is here, and here to stay. With the increasing levels of Big Data and unstructured junk to draw from, Splunk professionals will be seeing a boosted level in their demands and salaries, since more and more companies will be looking to draw on data to drive their demand and growth.
With the e-commerce market all set to turn the world into a single global marketplace, the prospects are indeed bright for Splunk certified professionals who have the knack of turning unintelligible machine data into meaningful conclusions presented in a visualized format.