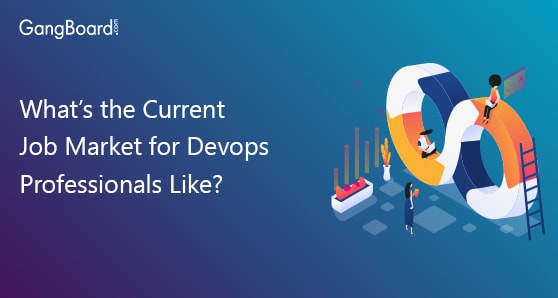 What's the Current Job Market for Devops Professionals Like?
Big market players such Google, Amazon and Facebook have changed the way things are done in IT sector. Today a role of a web developer is more than simply coding a project and waiting for its client approval. New opportunities are emerging, new roles are being assigned and new designations are created. Adding onto such stream is Devops Professionals. These professionals are rave in the market today because of the value they add to the system. This is an ideal opportunity to enrol in Devops Training if someone is looking for a great work opportunity in the field of IT. So, let's discuss it further and see what makes this stream such a lucrative career option.
Magnitude of Work: Today everything is digital. Traditional modes of trades are also being shaped on web. Naturally the amount of traffic on web is getting bigger every year. To handle such traffic and making sure that flow of work remains intact specialised skills are required which a good Devops professional possess. A well groomed professional in this field can easily handle such responsibilities. This is the reason why every organization from mid to high level is hiring these professionals rapidly.
Change in Work Approach: Amazon started it and now every other tech giant is adopting it. Devops engineers are able to code more than their competitors and their codes are less likely to fail. This adds a tremendous value to company's operation, which in turn creates an immense demand for such professionals. More and more developers are now availing Devops Online Training to get into this field.
Stable Careers: These professionals are the corner stone of any organization, naturally the respect and stability they enjoy is unmatched. The number of vacancies for such professionals in every organization is increasing every month. A recent study showed that more than 4000 respondents in 90 countries feel that it is the most important skill for any organization to have. The number of job applications for this post on job portals has almost doubled in last couple of years.
Best Wages: With such big responsibility comes in big salary. Today the wages these developers take home is unmatched. The salaries of these professionals have seen a massive jump in 2016 as compared to 2015 and are expected to go even higher in 2017. In India alone a good Devop engineer is able to rake somewhere in between 12, 00,000 to 18, 00,000 per annum.
Different Role: Devop engineer is not just a particular job title rather a good engineer in this field according to his skill set can opt for particular roles:

An Automation architect
Software tester
Security Engineer
Utility technology player
Devops evangelist

The role and responsibility that this post brings in is massive. Today this is the most sought role in any organization. Therefore, if you are looking to make it big as Devops developer this is the right to time to start. You can enrol in Devops Online Training and can move up the ladder as you go on.
Introduction to DevOps | Roles | Payscale | Certification