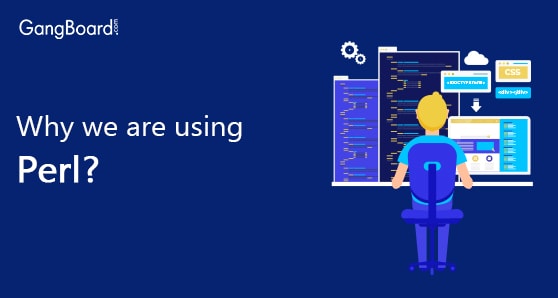 Why we are using Perl?
Introduction to Perl
Perl is a high level programming language which is initially designed for text manipulation but now it is used for wide-ranging range of task including web development, system administration, GUI development, network programming, etc. Commonly used for extracting information from text file also Perl is used to convert the text file into another form. Perl supports for object oriented programming (OOPS) and functional programming (FP). If you learnt completely about Perl means you can easily pick up the courses like .net, java script. Nowadays most of the companies demands for Perl developers. If you learn Perl means definitely you will have good future. Perl is also useful stepping stone for ANSI and C++.
Necessity to learn Perl
Easy to understand
Useful language
Open source
Easy to understand
Perl code is very easy to understand. If you are using Perl means you can avoid idiosyncrasies like memory allocation and freeing, etc.……. Perl code is brief and effective. With your small amount of effort you can write a code for whole unix.
Useful Language
Perl has been successfully used for many diverse tasks such as text processing, system admin, number crunching, quality assurance, house software, open source software. And it can also be used in vlsi automation tool
Perl is open source
Perl is completely open source and it has been used for open source or non-open source commercial software.
Why I am saying "We are the No.1 institute?"
Why because we are training our students in friendly manner. And we are allocating time schedule as per the convenience of students. Our trainers having in depth knowledge about the technology. They will adequately train you about the technology. During the training period we are providing placement guidance to our students. So join here and get placed.
At finally definitely you will feels satisfied with your course. I am sure that it will be definitely worth for your money you will spend. So that I am saying that we are the no.1 Perl Training institute offering hands-on training for all students.