Selenium Training Course
Selenium Online Training Course
This Comprehensive Selenium Course will make you enable to design the popular frameworks Such as CucumberBDD, Page Object Model, Page Factories, Data Driven, Keyword Driven, Hybrid and 40+ real time scenarios in Selenium.
Get Strong knowledge on Core java which is essential for this Selenium training with Sample Coding Practice for better understanding. Learn how to do parallel test execution using Selenium Grid, testng, Python, ANT, Maven, Jenkins, Docker Containers and C# nunit.
Become a good automation test engineer by knowing the Xpath and CSS to locate web elements and also get experience in writing excellent test Scripts.
Selenium Course for everyone
Our Selenium Syllabus is Suitable for anyone who wishes to learn Selenium without any Prior Coding Knowledge.  We will teach you the Selenium essentials from the Scratch Such as introduction to Core Java and JDBC Connection for Databases, basic SQL queries and manual test techniques at free of cost along this Course.
Register for free Selenium automation testing Demo Classes offered by QA Certified experts and get 2 hours Self-Paced videos on Selenium WebDriver.  Most recommended functional testing Course for Fresher's and Manual Tester who want to boost their Career.
Live Instructor Led Online Training Course
This Course is Conducted by QA experts from India through Online Sessions with high quality Software to deliver the Course and 24/7 * 365 days dedicated technical Support team available. Learn Selenium Testing Classes by India's top trainers with live doubt solving sessions.
Get Selenium Training by 10+ Years Experienced Selenium Trainer with Selenium real-time projects and approaches. Anyone can learn Selenium Certification Course without any prior experience and Prerequisites. Join Selenium Online Training from the leading Best Selenium training institute GangBoard. Our Selenium Online Certification Course helps to know more practical knowledge about Selenium Course Certification, after completion of this Selenium Online Course you can definitely get placed in good companies.
Learn Selenium Training Course with Selenium Certification from Experts. In this Selenium Online Training, you will learn in-depth syllabus of Selenium Course which has Introduction, Object-Oriented Programming, Core Java Basics, Selenium Architecture, Locator Techniques, Selenium IDE, Selenium setup, WebDriver, TestNG, AutoIT, Selenium Grid. Our Selenium Online Course syllabus is designed to learn Selenium Course with practicals.
Selenium Online Training
GangBoard Offers Selenium Online Training Course with experienced trainers. Start your career in Selenium automation testing then we will teach you Selenium 3.0 Online training with Certifications. Our Selenium Testing course designed by Top selenium tutors in the world which are based on real-time Project work. Most of our selenium course trainers are currently working top software companies like Amazon, Genpact, GitHub, etc which will add the advantage of this Selenium course. we Offered 60 hours hands-on Selenium 3.0 training with a 100% Completion rate.
Become Master in Selenium Course Concepts like Selenium IDE, Selenium RC, Selenium Grid, Selenium Webdriver/version 3.0, Appium for Mobile App Testing, AutoIT, TestNG, Sikuli, XPath, Link Text, Maven Integration, and Jenkins Integration, Firebug, IE developers tools, Data-Driven Testing, Page Object Modeling, Page Object Design Pattern & Advanced Concepts in Selenium with our Practical Classes. We Guarantee for your Selenium Online Training Success with Placements.
Best Selenium Online Training
Selenium Online Training Course is paying more attention to the syllabus which gives detailed information on an introduction to automation testing, selenium tools, selenium components, IDE configuration, Life Cycle of Automation, Overloading and Overriding, Web driver, constructors, etc. The participants of Selenium course training can opt for flexible timings. Through this online selenium course, you will be directly contacted by many renowned companies for the best job with good salary. Selenium course includes projects and assignments to get a better live experience.
Enroll for Selenium Training Course with us and become a master in Selenium Automation Testing. We focused on 100% Practical & Certification Oriented Selenium Courses with Placements for our Students. Most of Our Trainers are experienced Selenium Testers who have 10+ Years of industry Experienced. Our Selenium Unique Syllabus will help you to know basic to advance level in the Selenium Tool step by step easily. We give both Selenium with Python, Java, C# and Ruby Training with sample Scripts.
Selenium is a widely-used open source automation tool to automate web-based applications using advanced APIs. Selenium will support too many popular languages like Java, C#, etc,. But, that doesn't mean Java and c# is a pre-requisite before learning Selenium. Selenium is an open-source automation tool where anyone can learn to automate in a faster way. We offer Selenium Online Training in a practical way to ensure our participant gets most of this training.
About Selenium Online Training Course
Learn Selenium Online Training from GangBoard which is like the gateway to enter into the automation and programming domain as it integrates both the subjects. Selenium is the open-source tool for automating the web application, takes care of the administration work on the web site, takes care of the automated tools for APIS, and used as a framework for the other automation tools. Selenese is the test specific language that is used in other languages like Java, PHP, Perl, Python, C#, groovy, ruby and scala.
Selenium is one of the most popular open-source testing tools available in the market. It has been in use for web browser testing. It can automate anything that is available readily on the web browser. Selenium is here to support various browsers such as Mozilla, Chrome, IE, Safari, Opera, etc. It can also support various programming as well as scripting languages such as C#, Java, Ruby, Python, JavaScript, etc. It is quite popular in the IT industry. Selenium is found to have 4 different types of versions: Selenium RC, Selenium IDE, Selenium Grid and Selenium Web Driver. The most ever-popular among them is the Selenium Web driver.
With our Selenium Online Training, learn everything you need to know about various frameworks such as Hybrid, Data-driven, Page Object Model, etc. The latest version of Selenium is taught and the advancements expected with Selenium 4 also come as part of the course in GangBoard. W3c is expected with the next version which makes the changes in the testing process for higher quality. Join in a Selenium Training Online Training with GangBoard where the learners can meet the people-oriented minds and technology-oriented minds which will enhance the knowledge required for the Selenium training.
What is this Selenium Online Course about?
Selenium training is one of the best online certification courses which provides detailed knowledge on concepts of Selenium. This online course is all about making the candidate understand this tool by guiding them about different topics. They will also get hands-on practice which will help them in getting better results.
If you wish to learn an open-source web-based automation tool, then Selenium training course is the one for you. In this certification course, you will get to know all about the different concepts of Selenium from the beginning. Some of the concepts that you will be learning in this course include XPath, Iframes, Selenium IDE, TestNG, and POM frameworks. Moreover, we also offer placement assistance to the candidates which ensures that they get placed in some of the biggest companies. In this course, you will get live sessions, video training, and several sample questions that will help you in improving your knowledge and skills.
This course is completely about automating the web-based applications in an effective way using Selenium Webdriver. And it gives you a strong knowledge about all kinds of testing frameworks with Java-TestNG combinations. All the course content and practical scenarios will be completely real-time project-oriented. We customized this course curriculum to meet the current industry standards. We guarantee that even a non-programming background participant can learn this Selenium Online Training and will gain a strong knowledge about all the advanced subject matter.
What are the Objectives of Selenium Online Course?
The primary objective of this course is to make the candidate understand the basic and advanced level techniques of Selenium. Upon completion of this course, they will have the entire knowledge of Selenium, implementing TestNG, how they can create test cases in WebDriver and managing different controls on the webpage.
The preparation begins with a supplemental class on center Java ideas and spreads the essentials of Test Automation and its significance in the business. The course incorporates fundamental just as development ideas of WebDriver and different instruments/structures like TestNG, Maven, AutoIT, Sikuli, log4j. The uncommon spotlight in Selenium Online Training is given on building a robust system with Page Object Design Pattern, Data-Driven Approach, and making reusable parts to enhance profitability. The Selenium Online Course additionally covers the Selenium Grid, which alongside TestNG accomplishes parallel execution to strengthen inclusion and lessen execution time for quicker input. Appium is an open-source test automated system for use with local, half and half, and portable web applications. The online certification course incorporates a task where you need to make the test computerization for an eCommerce application with a structure and to declare outputs.
you will be able to become experts and would be eligible for:
Advanced knowledge of the topics
Can handle the projects in an independent manner
Learn the integration of Selenium with various tools
Learn Hybrid, Data-driven, along with other such frameworks.
Learn to write advanced SELENIUM Wbdriver programs
Build an independent automation script
Understanding the different locators and handling them in an easy way
Work on two industry-specific projects
Learn how to work with the TestNG framework with DataDriven framework concepts
Why should you go for Selenium Certification Online Training?
Selenium Online Training empowers you to receive placement assistance, job support as well as certification. The Certification Selenium Online Training can, in turn, open pathways for you to excel in the technical and coding field. Live Online Training, Live Classroom Training as well as a 24/7 live support would enable you and your batch mates to gain exposure to enriched training structure.
Who should go for this Selenium Online Course?
All those people who wish to become automation testers or application testers can go for this online training course. QA engineers can also consider Selenium training. Even if you are not familiar with Selenium, you can still go for this course as it will provide you with all the knowledge necessary to master this tool.
Selenium Online Training has been intended to encourage designers, and manual analyzers/testers to figure out how to automate web applications with a deep structure and incorporate it inside the DevOps procedures of an association. The course contains a ton of genuine models and circumstances to exhibit how to utilize Selenium WebDriver viably with the efficient utilization of job oriented Selenium Online Training facility
Selenium Online Training is a basic one to jump-starts your programming thrust in an organized way. This Selenium Online Training will be suitable for,
Fresh Graduates
College / School Students
Job Seekers
Who wants to learn coding from beginner level
Anyone wants to build their own web application from scratch
Anybody belonging to the IT background
Possessing experience as QA
Anybody with B.E/ BSC/ B.Tech/ M.C.A/ M.Sc Computers/ M.Tech/ BCA/ BCom College Students
Fresher and Graduates.
How will Selenium Online Training help your Career?
Selenium Placement Training along with the Online Selenium Course enables you to learn the epicenters of Commerce, B2B, B2C Chains as well as deal with various applicative e-projects from multiple retail markets. Selenium helps to build up applications that host a range of products from different manufacturers. It helps create tabular data and an assortment of consumables in a data sheet/website/list where one can register and purchase various products.
What skills are you going to learn in Selenium online training?
Selenium Module Versions can help you undertake various skills at the end of the Online Certification course. There would be an array of listed projects to provide practical exposition in this course. In this area, you will be prepared to purchase any product, add it to the shopping cart, view the progressions placed all the way until the confirm order section. You will also work on executing most of the e-Commerce application characteristics which are typically found on an e-Commerce website during the Practical Oriented Selenium Online Training
Throughout the Selenium Online training, you can muster up all the necessary skills. The skills you would learn in selenium training includes:
Core java programming
Data-driven automation
Selenium remote control
Configuration management
Database testing
What are the Pre-requisites of Selenium Online Course?
The Selenium online course can be learned by every IT professional having a basic knowledge of:
Concepts of Software Testing
Knowledge on any Scripting or Programming Language such as C#, Core Java, Ruby, Python, JavaScript
Basic C and Java course
Basic knowledge of Core Java is required. This online course begins with a revision on core JavaScript where basic concepts are explained The course gradually progresses with intermediate level lectures and further, higher grades. Having a basic knowledge of C is beneficial and highly recommended but not mandatory.
What is the scope of Selenium nowadays?
The Selenium market trend in India is gradually increasing exponentially, and there is a requirement of for software testing automation tools and its analyzers. There is a significant demand for qualified and certified testing professionals. Enrolment for the Online Selenium Certification Course can help make you an expert standing out amidst this growing market trend in the subcontinent.
To know Why Selenium had been so popular till now? refer to this blog.
What are the benefits of the Selenium training course in Online?
Selenium Online Course offers a comprehensive understanding of Selenium automation and testing that includes grasping the Selenium IDE, the various features of Selenium, its installation, and configuration. It also includes working on real-world projects to gain hands-on Selenium Online Training experience. Online Selenium Training can help achieve a complete understanding of automated commercial sites and their mechanisms. The Placement oriented Selenium Online Training provided during the course can help you pitch yourself in an orderly way for various jobs.
Do you need programming for Selenium's career?
Basic Programming is necessary for pursuing a career in Selenium. However, after taking the course designed here, it would be worth saying that the core of the programming language would be covered as well and the refresher lecture on Java would help brush up the hot topics required for understanding the Selenium Online Training.
What is the salary incurred by a Selenium tester?
The salary of a selenium tester varies according to the field and corporation been worked for. Often, successful MNCs offer up to 15-20Lacs annually for the post of testers and analyzers in their R&D Departments. Also, the average pay scale in Indian markets for inspectors (including Selenium) is roughly 5-6Lacs annually.
Why are you supposed to attend this Selenium online course?
If you are going to consider the demand for Selenium online training, then the demand is quite more.
Global software testing market is expected to reach $50 billion by the end of 2020, according to NASSCOM
Selenium can support various browsers along with languages other than a testing tool
A Selenium Tester present in the United States is known to earn around $87,000, as per indeed.com
Today owing to the ubiquity present in the software, testing the software is considered to be of prime importance and vitality. Selenium is known to be the topmost tool meant for automated testing. GangBoard is offering a comprehensive Selenium online training in software automated testing that has been expertly created by various industry experts. Thus, if you are taking up this training program is going to help your career accelerate its pace rapidly.
Why should I learn Selenium online course from GangBoard?
Selenium certification online training will help you gain proper proficiency. This software testing framework could be used for automated testing. You can get proper training based on various concepts of Selenium IDE, Sikuli the installation of JUnit, and TestNG Plugin in Eclipse in this Selenium course. This entire Selenium training course content could be in line with the Selenium Professional certification course.
How would the Selenium online course be?
You can also be working on various real-time projects along with various step-by-step assignments possessing higher relevance whenever it comes to the IT world. The course curriculum has been carefully crafted by various industry experts. After you complete the Selenium training course, you would be able to apply for the best ever jobs in top MNCs all over the world at topmost salaries. Selenium can offer you the following:
Job Oriented Training
Placement Oriented Training,
Job Support
Placement Assistance
Live Online Training
Live Classroom Training
Hands-on Training
Placement Training
24/7 live support
Certification Training
Real-time Training
Live Instructor
What are the different modes of Selenium online training available in GangBoard?
At GangBoard, you can either enroll for the role of instructor-led online training or else with self-paced training. GangBoard also proudly offers you corporate training meant for organizations especially in order to upskill their employees. Each and every trainer at GangBoard would possess more than 10+ years of industry expertise and experience. These trainers can help you throughout the Selenium Online Training without any hurdles. They are also actively involved as consultants belonging to the same domain. This makes them subject matter experts. You can also check our trainer quality throughout our Selenium online course.
Can I request for a support session if I need to better understand the topics?
Of course, GangBoard proudly offers you with 24/7 query resolution throughout the Selenium online course. You will be able to raise a ticket with the help of a dedicated support team from anywhere, at any time. With GangBoard, you will be able to avail of the email support meant for your queries. With your query not getting a proper response, you can email us. We can also arrange for one-to-one sessions with all the experts and trainers. On training completion, you can contact our team to know more. Throughout the Selenium online training, you can rise as many tickets as you need.
Can you schedule the Selenium online training based upon my availability?
Yes, you can also discuss it with your expert instructors. They will gladly schedule the Gangboard Selenium online training with respect to your preferred timing. With our Selenium online training, you can learn a lot and apply it in real-time. Our Selenium online course would help you to learn everything in a proper fashion.
Who will provide the environment to execute the practical?
The trainer would provide you with Server Access to all the course seekers. We can ensure you that you would acquire all the practical hands-on training. You would also get every resource and software necessary to complete the Selenium online training.
Do you offer placements to the course seekers?
Yes, we do offer placement training to all the participants. We can help them to get placed at the best MNCs available. During the Selenium online course, We also provide real-time scenario-based Selenium online training to all the participants.
What are the must-know points about Selenium Online Course?
Here are the points which you should make a note on when it comes to Selenium Online course:
Selenium is nothing but a portable software testing framework. It is used for many web applications.
Big and small,it has been in use by many companies across the world. They did not have any need to hire any kind of special test scripting language.
Selenium can provide you with a very friendly API. This is easier to understand, explore and use.
Web application testing becomes more simplified.
Selenium would refer to a suite of software applications. Each software would cater to various organizational needs.
Job Opportunity for Selenium?
After completing the certification course, you can go for various job positions like a Selenium automation analyst, automation test lead, QA engineer, senior test engineer, and quality engineer. With the help of our job placement assistance, we make sure that you get the job that you want along with the right salary package.
Selenium is having lots of job opportunities as it is the fastest growing automation tool than any other tool. And it provides lots of options in scripting language too (like Java, C#, Ruby, Perl, Python, and PHP). So learning this Selenium automation tool will give you lots more opportunities in getting a pleasant job in the IT industry.
Course Duration Information
Selenium Online Training will happen for 25 hours. If you opt for weekend classes both Saturday and Sunday you will be having approximately 3 hours in a scheduled time of the batch you chose. If you opt for weekdays classes all Monday to Friday you need to spend at least 90mins.
What you'll learn from this course?
Object-Oriented Programming
Core Java Basics
Selenium Architecture
Locator Techniques
Selenium IDE
Selenium setup
WebDriver
TestNG
AutoIT
Selenium Grid
Upcoming Batches for Selenium Training
Our Selenium Online Course gives students the opportunity to take classes on your flexible timings. Choose from a number of batches as per your convenience. If you got something urgent to do, reschedule your batch for a later time. The classes can be attended to at any place and at any time as per your choice. 
07-10-2023
Saturday (Saturday - Sunday)Weekend Regular
11:00 AM (IST) (Class 3Hrs) / Per Session
09-10-2023
Monday (Monday - Friday)Weekdays Regular
08:00 AM (IST)(Class 1Hr - 1:30Hrs) / Per Session
05-10-2023
Thursday (Monday - Friday)Weekdays Regular
08:00 AM (IST)(Class 1Hr - 1:30Hrs) / Per Session
Selenium Course Syllabus
Introduction
Introduction of selenium
Selenium components
How differs from other automation tools
Advantages of selenium
Overview of the Testing framework
Overview of Eclipse
Object-Oriented Programming
Creating Packages
Accessing Classes and Methods
Class, Object and Method
Concept of Inheritance
Overloading and Overriding Functions
Usage of Inheritance in Selenium
Good Features of eclipse
Accessing modifiers – Public, Private, Default, Protected
Exception handing – try catch block and throwable class
Need of exception handling in Selenium framework
Core Java Basics
Conditional and concatenation operators
Usage of loops – While Loop, For Loops
Data Types – String, Integer, Arrays, etc
Functions – Input Parameters, Return Types
Local, Global, Static and Non-Static Variables
Creating Objects and Object References
Call by reference and Value
Constructors
String class and functions
Concept of jar file
POI API in java
Selenium Architecture
Types of Selenium
Types of Webdriver
Selenium RC Architecture
Webdriver Architecture
Webdriver Vs Selenium RC
A brief explanation about the advantages of webdriver
Locator Techniques
Introduction about locator concept
Brief explanation of different locator techniques
Xpath techniques explanation with different kind of real-time scenarios
Download and Installation
Record and playback techniques
Modifying the script using IDE
Convert the IDE script into RC script
Validate the locator value using IDE
Selenium setup
Explanation of step by step instructions for setup
Integration of eclipse and Testing
WebDriver
Configuring Webdriver with Eclipse
Detailed discussion about webdriver commands
Handling different browsers
Create our own methods in webdriver
Handling links and Dynamic links
Extracting and writing your own xpath
Handling Multiple Windows
Interacting with dynamic objects
Working with Alerts
Locating objects using different objects – ID,Name, Css, Class, etc
Handling Frames in web page
Taking Screenshots
Working with textbox and buttons
Working with group of Objects
Testdata management in Excel
Calling Dynamic values from Excel
TestNG
Brief about Testing framework and TestNG
Annotation concept and different types
Testing Configuration
Suite execution from eclipse
Parallel script execution
Grouping the Test Cases
Parameter configurations
Suite creation methodology
Report generation
Assertions and Verifications
AutoIT
Need of AutoIT tool
Basics of AutoIT tool and create simple script
Converting AU3 file to exe file
Calling AutoIT script from selenium project
Selenium Grid
Introduction of selenium Grid
Installation and setup of Hub and node
Script changes for Selenium grid execution
Simple script execution using grid
Parallel execution using grid
Configuration Management
Jenkins Installation
Maven Installation
Dependencies and configure Maven Project
Integrate Maven projects in Jenkins.
Are you Looking for Customized Syllabus
We are also providing customized syllabus to the students according to their needs and projects requirements for the cons
Request a Call
Trainer Profile of Selenium Online Training
The trainer is proudly a certified consultant. He possesses significant experience in technology. They can easily assist you throughout the Selenium online training.
Trainer profile
My name is Vetri vel. I take care of the Selenium Online Training at GangBoard. I have experience in handling complex issues, knowledge on java programming language, expert knowledge in creating the automation frameworks which are suitable for the open-source tools, knowledge of different tools like Selenium, Rally, JIRA, and QMetry. I am comfortable with the weekday class and weekend class to take the Selenium Online Training at GangBoard.
Program Features
IT Professionals as Trainers
Learning a technology with a professional who is well expertise in that solve 60% of your needs.
Fully Hands-on Training
We support any training should be more practical apart from theoretical classes. So, we always gives you hands-on training.
Affordable Fees
We are dead cheap in fees. We are having options to make the payment in instalments as well if needed.
10000+ old students to believe
We satisfied 10000+ students from the day we started GangBoard. Take a look of our old student's video reviews and it says all.
Counselling by Experts
If you are in dilemma to choose a course, we are having experts in counselling team to help you with perfect projection of your career.
Own Course Materials
We have every course material to understand which is prepared by our trainers and we will share with you after session completes.
FAQ
How I can practise?
Detailed installation of required software will be displayed in your LMS. Our support team will help you to setup software if you need assistance. Hardware requirements need to be fulfilled by participants.
What is I miss one (or) more class?
No worries. It might happen. We will reschedule the classes as per your convenience within the stipulated course duration with all such possibilities. And if required you can even attend that topic if any other live batches.
Who is my instructor?
Top-notch professionals in that field who understands how to convey things in technical as well as subject matter experts.
What are the modes of training offered for this course?
We offer this course in "Live Instructor-Led Online Training" mode. Through this way you won't mess anything in your real-life schedule. You will be shared with live meeting access while your session starts.
Can I attend a demo session?
You can get a sample class recording to ensure you are in right place. We ensure you will be getting complete worth of your money by assigning a best instructor in that technology.
How about group dicounts (or) corporate training for our team?
We are absolutely loved to talk in-person about group training (or) corporate training. So, please get in touch with our team through "Quick Enquiry", "Live Chat" or "Request Call-back" channels.
What are the payment options?
Payments can be made using any of the following options and a receipt of the same will be issued to you automatically via email. Debit Card / Credit Card, American Express, Master Card, or PayPal.
I have more queries?
You can reach us through +91-9707240250. Or you can share your queries through enq@gangboard.com. Estimated turnaround time will be 24 hours for emails.
Request more information
Our Advisor will get in touch with you in the next 24 Hours
Selenium Certification Training Course
GangBoard Certification is Accredited by all major Global Companies around the world. We provide after completion of the theoretical and practical sessions to fresher's as well as corporate trainees.
Our certification at GangBoard is accredited worldwide. It increases the value of your resume and you can attain leading job posts with the help of this certification in leading MNC's of the world. The certification is only provided after successful completion of our training and practical based projects.
5000
Total Number of Reviews
4.57
Aggregate Review Score
97%
Course Completion Rate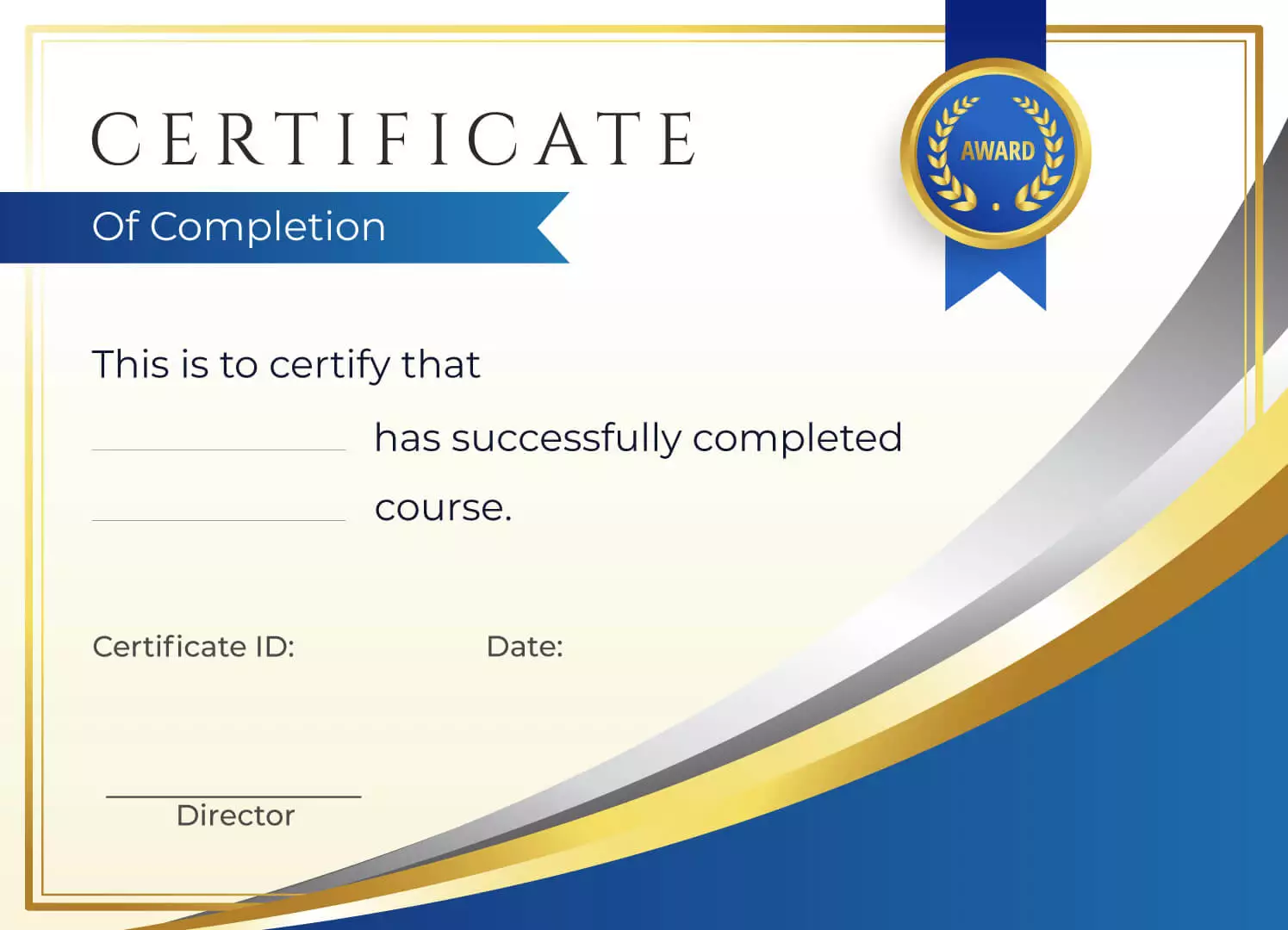 (Click to Zoom)
Earn a Valid Certificate on Selenium Automation Testing Tool from GangBoard which one is Shareable and lifetime valid one to get better Opportunities.  Kick Start your Selenium Testing Career by joining in this Certification Course. Join Now and Become best automation Certified tester using Selenium and appium tools.
At the end of our selenium online course, you will be assigned to work a real-time project. Once you completed the assigned project with expected results we will verify and issue Selenium Automation Tester Certificate. If you are not able to deliver expected results in the project we will support you by clarifying doubts and help you to re-attempt the project.
Software and Program testing is the place everything comes down to. The present world of innovation is dominated entirely by machines, and their conduct is constrained by the product fueling it. Will the devices carry on precisely as we need them to? Every time? All over? The response to these inquiries lies in programming testing. At the day's end, it is the product application's prosperity rate which is going to control your business development.
A resembling thing can be said notwithstanding for web apps in light of the issue that most corporates today are entirely dependent on the internet world. Take, for instance, any online business conglomerate. Be it Amazon or E-Bay or Flipkart, and they depend entirely on the customer traffic on their sites and transportation on their online portable applications for business.
Envision, if something cataclysmic happens like the costs of various items being topped off at 10$, all due to a little bug in a "not all that effectively intelligible" some part of the code. At that position what should be possible, and how might we stop it whenever? By testing the system before an arrangement right? In this way, this takes us to the following point of manual testing.
Why is the selenium certification course used?
Selenium backings various dialects, for example, Python, Pearl, Ruby, Java-PHP, and .NET (C#). You are needed to be agreeable in only a single programming language so as to operate Selenium.
One exceedingly valuable element of Selenium is that the language utilized for building the program is free of the language that the web application or site is going to use.
This testing powers an array of programs like Safari, Opera, IE 6, 7, 8, Chrome, and of course Mozilla Firefox. Selenium has an exceptionally unique designer network that is supported by Google. So far as the Selenium platform is concerned, we have various strategies for an area of components, for example, CSS, XPath, DOM, and many more. With Selenium, it is advantageous to execute structures that rotate around Object situated programming like Keyword Driven, Data-driven, and Hybrid.
Which Online Certification Course can be done for Selenium?
A CP-SAT Certification can be done for Selenium as well as the courses provided by Gangboard can help boost your resume remarkably.
What are the Top Companies recruiting Selenium Professionals?
The Top Companies recruiting Selenium certified executives to range from Accenture, Infosys, Myntra to major game-changers like Amazon and IBM. The pay scale offered by them is quite luring as well.
Selenium Training Reviews
Average Ratings
Activity from April 2018
4.8

Course Reviews
Activity from Last Year
1596
Reviews
Average Ratings
GangBoard Total Reviews in all Medium
21,596
Reviews
Navitha
Software Engineer
Thank you so much GangBoard. It was really very helpful. My Trainer has the good technical knowledge and he finished my course in a very short period now I joined a good MNC Company. Thank you once again to GangBoard
Navitha
Associate
Hi, i learn Selenium Training in GangBoard. Actually my friend refers to this institute, and i came to learn the Selenium course. My trainer is too good and friendly person, he helps any time to clear my doubts. Now i am joining software Solution Company. I feel very happy. Thanks to my trainer and GangBoard
kavya
Software Engineer
I am kavya, I have completed a selenium automation course in GangBoard. Before that, I searched a lot about the training institute and finally I found GangBoard, then i attended the demo class and I am fulfilled in that so I joined in GangBoard
Bala Kumar
Software Engineer
I have completed the Selenium course training in GangBoard.The entire training period was very informative and useful. Training Materials also provided and my trainer also given very useful notes and material videos. It/J\s very useful. Thanks to my trainer.
Poornima
Software Engineer
I did my Selenium Training in GangBoard. Best training given by my Trainer and now selected MNC Company. So i recommend the GangBoard training institute for Bright future.
GangBoard Training in India
Additional Info. of Selenium Training

Introduction to Selenium

WebDriver is a naturally object-oriented system that uses an OS layer. It uses the program's local similarity to robotization without utilizing any fringe substance. With the expanding request, it has picked up a substantial prevalence, client base and has progressed toward becoming by a wide margin a standout amongst the most broadly utilized open source automation testing devices.

Selenium is known to be a combo of different software tools. This tool would support various test automation meant for different web applications. This Software is open-sourced. The testing methodology used is done with the help of selenium testing. There are 4 components that form a part of Selenium suit – Selenium Remote control (RC), Selenium Grid and WebDriver. Selenium was developed by various developers. The primary contribution was provided by Jason Huggins. Selenium online course is provided to everyone who possesses interest and passion to learn it.

What is Selenium?

Selenium, a Web-based computerization platform that automates everything without exception accessible on a Web page. At first, begun by thought works and as of now, Google designers are supporting the most recent variant for example WebDriver.

Aside from Selenium different APIs are also coordinated like TestNG, JUnit, Cucumber BDD which will help you a ton in structuring amazing systems that are again accessible with the complete course. Toward the finish of the preparation, you will have the capacity to automate any online use of your own.
To Know What is Selenium? refer to this blog.

This course will enable you to:

Rejuvenate the fundamental and core Java concepts essential for understanding the Selenium WebDriver
Contemplating the prospect of Test Automation in DevOps platform and basics of Test Automation.
Initialize Test Cases with the use of Selenium IDE – Record & Playback tool
Understand various layers in selenium web driver interaction and architecture.
Write working samples using TestNG and set up an Eclipse project using WebDriver.
Drive web browser using web driver and Web Element commands to handle and manipulate various web components
Location techniques that simplify the process of locating various elements.
Learn to address various possible scenarios in terms of multiple Windows, frames, taking screenshots, pop-ups,
Implement Page Object Design Pattern and Data-Driven Testing
Conceptualize upon how to use AutoIT, Sikuli, log4j, Maven, ANT.
Learn to use Selenium Grid with TestNG for parallel execution
Execute a project from the very beginning by building automation framework and automating a few test scenarios.

Learn Selenium – Free Selenium Tutorial.

Why do we use Selenium?

Selenium is being in use for the following reasons:

You can download it at any time.
It is compatible with various browsers.
It also proudly supports different web applications.
You can save the scripts and run it at any time. You can also re-run it.

During the Selenium online training, you will learn all these thoroughly.

What type of testing can be done using Selenium?

The Types of testing that can be done using Selenium are vast and have a significant impact.

Some of the types of testing can be done are:

Functional Testing.
Regression Testing.
Sanity Testing.

What are its Components?

The Versions and Components are:

Selenium RC
Selenium IDE
Selenium Grid
Selenium WebDriver

What is meant by Selenium WebDriver?

selenium WebDriver is a library that causes you to computerize programs. Be that as it may, substantially more is required when utilizing it for testing and building a test structure or robotizing plans for non-testing purposes. You will expect an Integrated Development Environment (IDE) or a code editorial manager to make another Java task and include Selenium WebDriver and different conditions so as to manufacture a testing structure.

What is the difference between Selenium and WebDriver?

Before the arrival of WebDriver in 2006, there was another, an automatic platform called Selenium Remote Control. They both enable you to utilize a programming language in structuring your test contents, and they both enable you to run your tests against various programs. Contrary to Selenium RC, Selenium server running is not required by the Selenium WebDriver to test the script execution. The user can utilize this privilege and might discard the need for a Selenium Server while doing the test execution on the same machine where the browser is sited.

What is the Difference between Selenium 2.0 and Selenium 3.0?

One of the real contrasts presented in Selenium 3 was the presentation of the Appium venture. The versatile testing highlights that were a piece of Selenium 2 are currently moved into a different undertaking named Appium. Appium is an open-source versatile mechanization system for testing local, crossover, and portable web applications on iOS and Android stages utilizing JSON-Wire convention with Selenium WebDriver. Appium has replaced AndroidDriver & iPhoneDriverAPIs in Selenium 2 that were used for test versatile web applications.

What can Selenium WebDriver do?

Selenium WebDriver does not deal with window part, but rather this confinement can be overwhelmed by utilizing external apparatuses, for example, AUTO IT device, Sikuli and so on. It has different area techniques also, for example, ID, Name, Link content, Partial connection content, Class name, CSS selector and XpathBy utilizing distinctive container documents, we can likewise test API, Database Test and so on using Selenium WebDriver. It additionally has better help dynamic website pages like Ajax, where components of the site page may alter without the page itself being reloaded.
To know How to Download and Install Selenium WebDriver refer to this Blog.

How many types of frameworks are there in Selenium Online Training Courses?

There are mainly three types of frameworks in the Selenium Platform. They are Data-Driven, Keyword Driven, and Hybrid test framework.

Data-Driven Framework: It is a code structure that makes code upkeep simple. Without arrangements, we will put the "code" just as "information" in a similar place which is neither re-usable nor lucid. Utilizing Frameworks, deliver useful results like expanded code re-use, higher versatility, diminished content support cost, higher code lucidness, and so on.

Keyword Driven Framework: In Keyword driven system the majority of our test information is produced from some external documents like Excel, CSV, XML or some database table.

In Hybrid Test Framework, every one of the tasks and guidelines is written in some outside documents like Excel worksheet.

Why do we use Selenium WebDriver?

WebDriver bolsters a differing scope of internet browsers and their variants. It underpins all the regular programs notwithstanding some unique and uncommon programs like the HtmlUnit program not at all like Selenium RC and Selenium IDE. HtmlUnit Browser executes the test contents similar to different applications with the exception of the way that it keeps running in the headless mode, for example, GUI-less mode and the client won't have the capacity to see the test content execution. Said that the test content execution comes to pass in headless mode, in this manner the execution speed takes a roll and revives the implementation.

What is TestNG in Selenium?

WebDriver is a simply object-situated system that takes a shot at the OS layer. It uses the program's local similarity to robotization without utilizing any fringe substance. With the expanding request, it has picked up a substantial prevalence, client base and has progressed toward becoming by a wide margin a standout amongst the most broadly utilized open source robotization testing devices. WebDriver bolsters a differing scope of internet browsers and their variants. It underpins all the regular programs notwithstanding some unique and uncommon programs like the HtmlUnit program not at all like Selenium RC and Selenium IDE.

HtmlUnit Browser executes the test contents similar to different programs with the exception of the way that it keeps running in the headless mode, for example, GUI-less mode and the client won't have the capacity to see the test content execution. Said that the test content execution comes to pass in headless mode, in this manner the execution speed takes a roll and revives the execution.

Is Selenium WebDriver a framework?

Selenium Webdriver is the go-to platform to computerize your test cases. A test automation system is a floating set of concepts, and practices that offer help for auto-programming testing. It is an approach worked to complete test mechanization effectively.

Automation technology relates to the operations, functionalities, client interaction and quality standards where the knowledge and experience form the recognition of the trainers. GangBoard understands the skills needed for every technology and it is knowledge in some cases, experience in some cases. The trainers are selected with the retention to match, the trainer requirement for satisfying the students from learning perspective. Hence join the best Selenium Online Training to know the expectations of the employers, interview question answers and practical knowledge.

GangBoard is rated as the best Selenium Online Training Institute as it provides good coverage of the syllabus, corporate style approach, real-time exposure with projects for intensive knowledge and above all one to one attention to the learners. In the international market, the demand for Selenium has been rising as it is used with several emerging technologies across the globe.

Advantages of Selenium are like the flexibility in usage, the increase in the ROI, easy to trace the bug at the starting stage, the scripts are written for the test are a reusable, and reliable solution with less time shows that the demand for the Selenium will be evolving in the IT industry. The main skill needed to sustain growth in the IT domain is to keep learning the new changes in the market.

Join for the Selenium Online Course with GangBoard to update the knowledge for the future requirements. Certification Training and Job oriented Training are the special approaches of GangBoard which makes the blissful future for the students to remember for a lifetime.

Features of Selenium Online Training

Join over 60,700 People Already Learning Selenium Online Course
100% Placement Support in Top MNC Companies in India and other countries
Trainers will help you to prepare a resume according to your Skill Set & Experience
We will Provide Top 200+ Latest Selenium Interview Questions & Answers
Get Hands-On Training on Selenium in Just 6 Weeks
Middle of this Selenium Course we will Conduct Mock Tests on Selenium Concepts
Our Expert Team will Conduct Mock Selenium Interviews
Lifetime Access for Placement with our Internal JOB Portal
Our HR Team will Keep Update Selenium jobs via emails, message and WhatsApp
Selenium Course Duration 35+ hrs with Hands-on Training Classes
From this Class, you will get basic and Advance techniques on Selenium Tool
Selenium Classes will be Flexible Timings are available
For your flexibility weekend and weekdays, classes are available
Separate Batch for Freshers and Experience Candidates
Fast Track Classes also Available
100% Job Oriented Selenium Training Program
In-Depth Selenium Syllabus
Sample Projects to work out
Project Support after the Course Completion
Get globally recognized Selenium Course Completion Certificate from GangBoard
Lifetime Access to LMS
Get free Selenium training videos after a class is over
Low Cost for Selenium Online Course
Live Project with Selenium Testing Tool
Selenium Interview Questions Preparations
Life time support in your queries
Industry-specific scenarios
Career Guidance
Selenium Mock Interviews
Perfect Resume Preparations
Interview Tips
24/7 Lifetime Support
Live Interaction Sections
One to One Live Online Training

Career growth for Selenium professionals

Selenium tool is used along with many programming languages like Java, Ruby, Perl, Python, and C/C++. Learners have choices in using the programming language when using the Selenium tool. Selenium Online Training is the one-stop market for knowing about the demand for automation and the future of the automation. NTT DATA, tech Mahindra, Steria, UST, Deloitte, Cigniti technologies, Wipro, CSC, Gallop Solutions, IBM, Capgemini, Accenture, and ATOS are the big companies using the Selenium automation service. Join the Selenium Online Training to join the big companies as a quality assurance executive which is the job created to satisfy the end customer. Tool knowledge and the process knowledge are essential to understand the document, create the case, execute the case, prepare the report, retest the bug, and attend the review meetings.

At GangBoard the Selenium Online Course is conducted with the basic level programming language which is convenient for the learner. It is the basic knowledge and not the advanced level of knowledge. Programming is more associated with the developer job, but it is part of the automation job. All the CCM level 5 companies and MNC companies employ testing professionals to maintain quality. The career growth of testing professionals will be a junior analyst, senior analyst, team coordinator, assistant manager, and senior automation manager. To hold a successful position in the big companies join the Selenium Online Training and realize the real-time demand for the testing professionals.

After the completion of the course, the placement training includes the resume building, mock interview, interview tips, interview information, tips to boost the confidence and practice materials to learn even after the completion. Even skilled candidates some time lack in the interviews though they have knowledge. So, regular practice and high confidence will bring success to the students of GangBoard through Selenium Online Training.

Selenium Job Opportunities

Which framework in Selenium Online training has significant job opportunities?

Data-Driven Framework provides the best job opportunities in the Selenium area. In fact, all of the frameworks (if certified) can get you a decent paying job, but a Data-driven framework has comparatively higher stature in the market demand. Companies like Accenture, Apache, and FreeCharge hire executives certified in Selenium and a priority, DDF executives.

What is the future of Selenium Automation testing, as a career option?

Selenium-WebDriver was developed to better enable and support various dynamic web pages where objects or elements of a page may vary without the page being reloaded. WebDriver aims to provide a well-designed object-oriented API that supplies improvised support for difficult web-app testing problems. With Webdriver you can utilize any of the languages to develop your desired framework.

Various Companies are recruiting Automation Testing executives for their companies at significantly high pay scales. As there is an increased demand for testers in the programming market, IT companies are grabbing the opportunity to undertake certified executives for their Programming and R&D Departments.

To Know selenium Career Opportunities refer to this blog.

Our Selenium Training

Selenium Certification Online Training with GangBoard is the pool of examples of the best practices in the industry and the process of handling the different tasks in the automation. Selenium, DevOps and agile development is emphasized on the continuous development, continuous delivery, and continuous code evolution. Automation is taking the center stage in many domains to make the process speedy and with high quality.

Nevertheless, the flexibility to the code makes the complex part of the testing process easier. It is easy to integrate Selenium with other frameworks like JUnit, Test NG, and PHPUnit. If the learners are searching for the Selenium Online Training then we are open for discussion at our Institute. The coordinators are the first person to give a clear picture of the course and further details related to the course can be understood by the demo class from the trainer.