Python Training in Chennai India
Learn Python Training in Chennai from Python Experts. With a large and ever growing library of reusable components and nuggets, Python is continuously gaining grounds as a simple and easy to work with Web programming language. It has surpassed Java as the top language used to introduce American students to programming and computer science. As it plays a significant role in working with Data Science its been mandatory for the data scientists to Learn Python courses.
This Python course in Chennai will help you to work on Machine Learning with Python, Data Analytics with Python and Web Scraping using Python and give you hands on development experience and prepare you to become a professional Python programmer. Python Course of GangBoard is an all inclusive program that will introduce you to the Python development language and expose you to the essentials of object oriented programming, game development, and web development.
GangBoard is the pioneer in rendering the best Python training in Chennai. If you are looking for Best Python Training in Chennai, then Join GangBoard. Our trainers are industry leading experts. Who got high experience working with multinational companies. The trainers are the backbone of python training. The course curriculum that is prepared is always kept in mind that any student who learn python courses should be in a position to crack the interviews and also be confident and innovative in solving the real time challenges that are faced by companies using python technologies.
Best Python Training in Chennai
Best Python Training in Chennai by GangBoard opens the door to the magical world of Python programming. You may be having a diploma or a degree. Why not top it off with a Python certification, just to make a difference to recruiters? It may fetch you that dream job you always felt to be just around the corner. To begin learning programming languages, Python is a good choice. Ever appreciated by developers, Python is often seen as a simple language with multiple implementations. Its use is especially popular in data-related fields. Python is the official language of Google, it feeds Instagram, and even works on Intel chips for testing.
About Course
This is a bird's eye view of the Instructor led online Python course Gangboard offers you:
Introduction to Python
User-Oriented Programming on the User Side
Developer-Oriented Object-Oriented Programming
The Wonders of the Standard Library
Success certificate
In our Instructor led online Python courses, you will learn not only Object Oriented techniques, but also functional programming techniques. On your successful completion of the course, Gangboard will issue a certificate for your proficiency in Python programming. This certification by us is valued by almost all the major IT companies.
In the live classes of Python online certification training in Chennai, you will see how to develop new applications, integrate them into the Information System of your company and ensure their maintenance. You will learn how to implement the most used frameworks and the most efficient methods of industrialization and optimization. As the Python online certification training in Chennai is an online course, study time is flexible and can be learned at convenient time and in any place.
What you'll learn from this course?
An Introduction to Python
Basic Python Syntax
Language Components
Collections
Functions
Modules
Exceptions
Input and Output
Classes in Python
Regular Expressions
advanced concepts
Third party modules
Upcoming Batches for Python Training in Chennai
Our Python Online Course gives students the opportunity to take classes on your flexible timings. Choose from a number of batches as per your convenience. If you got something urgent to do, reschedule your batch for a later time. The classes can be attended to at any place and at any time as per your choice. 
Course Price at
Program Fees:
$

277
You Save: $ 41 (14.8% OFF)

Syllabus of Python Training in Chennai India
An Introduction to Python
Introductory Remarks about Python
Strengths and Weaknesses
A Brief History of Python
Python Versions
Installing Python
Environment Variables
Executing Python from the Command Line
IDLE
Editing Python Files
Getting Help
Dynamic Types
Python Reserved Words
Naming Conventions
Basic Python Syntax
Introduction
Basic Syntax
Comments
String Values
String Operations
The format Method
String Slices
String Operators
Numeric Data Types
Conversions
Simple Input and Output
The print Function
Language Components
Introduction
Control Flow and Syntax
Indenting
The if Statement
Relational Operators
Logical Operators
True or False
Bit Wise Operators
The while Loop
break and continue
The for Loop
Collections
Introduction
Lists
Tuples
Sets
Dictionaries
Sorting Dictionaries
Copying Collections
Summary
Functions
Introduction
Defining Your Own Functions
Parameters
Function Documentation
Keyword and Optional Parameters
Passing Collections to a Function
Variable Number of Arguments
Scope
Functions- "First Class Citizens"
Passing Functions to a Function
Mapping Functions in a Dictionary
Lambda
Closures
Modules
Modules
Standard Modules – sys
Standard Modules – math
Standard Modules – time
The dir Function
Exceptions
Errors
Run Time Errors
The Exception Model
Exception Hierarchy
Handling Multiple Exceptions
raise
assert
Writing Your Own Exception Classes
Input and Output
Introduction
Data Streams
Creating Your Own Data Streams
Access Modes
Writing Data to a File
Reading Data From a File
Additional File Methods
Using Pipes as Data Streams
Handling IO Exceptions
Working with Directories
Metadata
The pickle Module
Classes in Python
Classes in Python
Principles of Object Orientation
Creating Classes
Instance Methods
File Organization
Special Methods
Class Variables
Inheritance
Polymorphism
Type Identification
Custom Exception Classes
Class Documentation – pydoc
Regular Expressions
Introduction
Simple Character Matches
Special Characters
Character Classes
Quantifiers
The Dot Character
Greedy Matches
Grouping
Matching at Beginning or End
Match Objects
Substituting
Splitting a String
Compiling Regular Expressions
Flags
advanced concepts
Generators
Decorators
Iterator
Third party modules
Based on students req. In general dB module, and built-in modules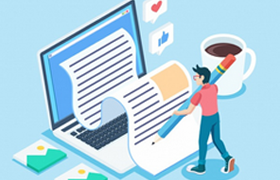 Are you Looking for Customized Syllabus
We are also providing customized syllabus to the students according to their needs and projects requirements for the cons
Request a Call
IT Professionals as Trainers
Learning a technology with a professional who is well expertise in that solve 60% of your needs.
Fully Hands-on Training
We support any training should be more practical apart from theoretical classes. So, we always gives you hands-on training.
Affordable Fees
We are dead cheap in fees. We are having options to make the payment in instalments as well if needed.
10000+ old students to believe
We satisfied 10000+ students from the day we started GangBoard. Take a look of our old student's video reviews and it says all.
Counselling by Experts
If you are in dilemma to choose a course, we are having experts in counselling team to help you with perfect projection of your career.
Own Course Materials
We have every course material to understand which is prepared by our trainers and we will share with you after session completes.
Additional Info of Python Training in Chennai
Web development and web programming with Python
Python is particularly suitable for creating web pages. This usually happens in conjunction with powerful frameworks like Django and Pyramid. In the live classes of Python online certification training in Chennai you will learn everything you need to know to create excellent web pages using Python.
Data Science and Machine Learning with Python
Data science, artificial intelligence and machine learning are the buzz words now in the Chennai IT industry. In this regard, Python has emerged as as a major programming language mainly due to its language reliability. In the Internet machine learning and deep learning are mostly implemented in Python. Google, Yahoo, Facebook and other giants use frameworks with Python. Python is known for its ability to integrate with almost all the cloud platforms. Moreover, its libraries like Numpy can do numerical calculations in tremendous speed. Python lend a helping hand to multiprocessing in parallel computing. also has the distinct advantage of ensuring massive performance. This is why Python is widely used in data science and machine learning.
Python job prospects in Chennai
After Bangalore and Gurgaon, Chennai is the most preferred tech firm locations in India. Chennai offers first-class business conditions, infrastructure and innovation environment. Many data science and machine learning companies are there in Chennai IT parks and many new start-ups are mushrooming. These companies offer a number of job opportunities for Python professionals on a regular basis. Designations are Python developer. Fresher Python developer, Software developer-Python developer, Python development part time job/internship at Chennai, Senior Engineer – Python, Python developer freshers, Big data developer (Python), Big data developer (Python), Software engineer (Python) and so on. The average salary for a Python Developer is ₹4,33,283 per year in Chennai. A junior Python developer normally gets ₹24,622 per month. A novice in Python can start his Python journey with a CTC of three-to-nine lakhs.
Placement assistance after completion of Python Training in Chennai
We have a large client base and we constantly get requirements for providing good resources. On successful completion of the Python course in Chennai and real-time project, students are requested to submit the updated profile with GangBoard. We have a separate job portal, you can apply when suitable opportunities are available.
Request more information
Our Advisor will get in touch with you in the next 24 Hours
Python Exams and Certification
GangBoard Certification is Accredited by all major Global Companies around the world. We provide after completion of the theoretical and practical sessions to fresher's as well as corporate trainees.
Our certification at GangBoard is accredited worldwide. It increases the value of your resume and you can attain leading job posts with the help of this certification in leading MNC's of the world. The certification is only provided after successful completion of our training and practical based projects.
5000
Total Number of Reviews
4.57
Aggregate Review Score
97%
Course Completion Rate
At end of our Python Online course, you will be assigned to work a real-time project. Once you completed assigned project with expected results we (Experts Team from GangBoard) will verify and issue Python Certificate. If you are not able to deliver expected results in the project we will support you by clarifying doubts and help you to re-attempt the project.
GangBoard offers the python course along with the Real-Time case studies that are emphasized by the expert trainers to ensure participants both theoretical and practical knowledge. This python training consists of basic concepts of Python for Beginners, Python for Machine Learning,  deep understanding of Python Programming, Data Visualization in Python, Python in Data Mining, usage of Python in Data Analytics, Python for Artificial Intelligence and Python in Data Science. Module based assignments are conducted to ensure consistent understanding amongst the students. Python Certification is imparted by the execution of Real-Time Python Projects submitted by every student. Trainees are encouraged to practice on their technical plans and qualified guidance is assured by our certified Data Science Professional. Certificates get issued on successful completion of the course and the assessment examination.
GangBoard courses prepares you for the Python 3 Engineer Certification Basic Examination and Python3 Engineer Certified Data Analysis Test.
The Python 3 Engineer Qualification Basic Exam is about questioning the grammar and basic knowledge of Python, and it can be said that it is ideal for those who are going to learn programming or who are new to Python.
Test time 60 minutes
Number of: questions 40 questions
Pass line: 70% (28 questions)
Prerequisites: None
The Python 3 Engineer Certified Data Analysis exam asks questions about data analysis fundamentals and methods. Details will be provided at the time of application.
Python Training in Chennai India Reviews
Average Ratings
Activity from April 2018
Course Reviews
Activity from Last Year
Average Ratings
GangBoard Total Reviews in all Medium
Hi, I am Sindhuja. I have Completed Python Training in Chennai at GangBoard. It was a wonderful Experience. My trainer Maha taught in an easy way to understand the class. Thank you GangBoard for the given wonderful training. And also thanks for the trainer.
I have trained in Python Training in Chennai from GangBoard. The training was very systematic, easy and professional. My trainer Mr.Kesavan is well knowledged and taken care until each individual understood the topic, clarified doubts well and also provided sufficient material to study offline. Thanks to Kesavan and GangBoard.
Hi. I have completed a python course in Chennai from GangBoard. I'm basically a B.Com background student, but still learning Python was quite easier because of my trainer, Abinaya. She is really very well knowledge and took the utmost care until each and every individual understood the topic and also provided sufficient material to study offline. I enjoyed my time being there. And my trainer was so helpful and supportive. Everything was organized. It was tough, but it was surely worth it. I would like to extend my sincere thanks to my trainer and to GangBoard.
Hi, This is sheji. I completed Python Training in Chennai from GangBoard. Before Joining there, a lot of times I have tried to study Python . but it was not successful. After Joining there tutor Mr. Shankar helped me to find a way to Python. His teaching was Good and very nice. Also, he taught me some basics in Python Language. Thanks to Shankar and Thanks to GangBoard.
I completed my Python Training in Chennai at GangBoard, guided by Vignesh. He is a dedicated individual and is a great tutor who guided us with both theoretical and real-time scenarios and troubleshooting. I highly recommend him and thanks to the GangBoard team as a whole.