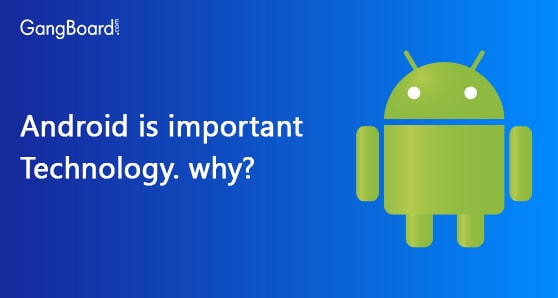 Android is important Technology.why?
Android is a most popular Linux based open source operating system used for mobile devices. The evolution of mobile phone technology, day by day smart phone users are increasing these days. Nowadays the growth of android developer also increased. If you are a well versed in Java technology then you can easily understand about android platform and how it worked. Lots of opportunities are there for android developer, so if anyone interested to know about this technology, join our android online training center. Learn anywhere at any time.
Android makes development very effective and easy manner since android has some valuable software development kit and robust. It is a very exciting and unique platform. So if you are very much interested in that platform then you can easily learn this technology in a short period of time.
These days most of the Java developers are planning to change their career to become a successful android developer. Because of the lots of true reason is behind this which are; the growth of android mobile technology also android smartphone users, there is lots of creative and knowledgeable developers are needed in this field. Today's market place compare to iOS mobile phones android mobile phone users are increasing every day, since android is very user friendly also cost is reasonable. For that reasons companies are looking forward to highly skillful and experienced developers.
Benefits of taking Android Training @ GangBoard:
GangBoard is world's largest online training provider offering hands-on Android Training by well experienced professionals at reasonable price. We have provided practical training in real time scenarios. Our trainers have strong enough knowledge and in this field. After complete your Android Training with GangBoard 100% you could get a good develop in android platform. Also you got a confidence to work on individually. Enroll now then you will definitely get your dream career.