About Java Course
Learn Java Online Training from Industry Experts. Top Class Training for you with Certifications and Live Projects. Become a Good Java developer and get certified from this Master Java Program. Hands-on Industry Projects on Various Domains to understand the Basic & Advanced level of Java Programing Techniques. Enroll for Java Online Training with us and Start your Career in the Software Industry.
Boost your Career with our Comprehensive Java Online Courses with no Prior Coding Knowledge. This Course will teach you how to build an efficient, portable desktop and Android Mobile Applications using the Java Coding Techniques like Java Constructs, OOPs concepts, Dynamic Data Storage, Threads, Enums, JDBC, Exception handling, Control Statements , Collections, OOPS and Database Connectivity Concepts with Practical Classes.
This Java Online Courses is designed to teach you the Basis and Advanced level of Java Usage in Selenium Testing, Data Science Algorithms, Desktop and Mobile Application Development with Sample Projects to understand better.
"Java is a Best Portable and Efficient Programming Language to Learn Easily without any Prior Coding Knowledge"
Best Core Java Online Training
GangBoard Offers Best Java Online Training with java Certified Experts. Become Master in Java Concepts like OOPS, Exception Handling, Multithreading, Synchronization, Collection, Layout Manager, Applet & Advanced Concepts in Java with our Practical Classes. We Guarantee for your Java Online Training Success with Certification.
We focused on 100% Practical & Certification Oriented Java Courses with Placements for our Students. Most Of Our Trainers are experienced Java developers who have 10+ Years industry Experienced. Our Java Unique Syllabus will help you to know basic to advance level in Java step by step easily.Java is one of the most popular languages used today. This is an object-oriented programming language, which is used to develop Desktop, Web and Mobile applications. For learning Java there is not any prerequisite that you should know the basic programming language such as C, C++. As a starter, you can start learning from Java itself. In here you can learn In-depth theory Knowledge with practical sessions until you are satisfied with the concepts.
Java Online Training Course
Java Online Training course is to train both beginners and experienced candidates on detailed concepts like Java Constructs, OOPs concepts, Dynamic Data Storage, Threads, Enums, JDBC, Exception handling, Control Statements, Operators, where the list never ends. Java online weekend course is in high demand as many students are looking for weekend training options. Practical assignments and live experience afforded by this Java course training is a great advantage to get more job opportunities from many renowned companies. Certified Java developers count is increasing day by day from GangBoard Java online training center.
Java is one of the most popular and most widely used programming languages in the world. Whether it is computer applications or mobile applications, Java is the language that is used for developing them. In this Java training course, you will learn all about core Java which will help you in creating a better career. Some of the concepts of Java which you will learn in this course are Java EE, JUnit, SOA, and Spring frameworks. Moreover, you will have hands-on training in Java coding and its implementation that allows you to learn this language in a better manner that will boost your career.
 Java Certification Course
Java is one of the most commonly used programming languages for developing applications. GangBoard's Java Certification Online Training is curated by professionals as per the requirements and expectations of the industries and also Placement Assistance is provided for those who get certified at the end of the course. Comprehensive knowledge of basic and advanced concepts of core Java & J2EE are encompassed in this online training making you familiar with real-time projects.
In this course, you will gain expertise in concepts like Java Array, OOPs concepts, Java Loops, Functions, Java Collections, Java Thread, Web Services and Java Servlet using real-time industry cases. This course assumes that you have zero programming knowledge. So, the students without a prior programming background can also successfully complete the training. But having some experience will definitely be a bonus point. At the end of the training, you will be in a position to develop your own applications.
What you'll learn from this course?
OOPS
JAVA String
Exception Handling
Multithreading
Synchronization
Java I/O
Java AWT & Swing
Applet
JDBC
Upcoming Batches for Core Java Training
Our Core Java Online Course gives students the opportunity to take classes on your flexible timings. Choose from a number of batches as per your convenience. If you got something urgent to do, reschedule your batch for a later time. The classes can be attended to at any place and at any time as per your choice. 
Course Price at
Program Fees:
₹

24,000
You Save: ₹ 9,001 (37.5% OFF)

Core Java Syllabus
INTRODUCTION
What is Programming
Logic behind data storage
What is Java
Platform Independent
JRE, JDK & IDE
Details on JVM
Variables and Datatype
Package
OOPS
Advantage of OOPS
Class
Methods
Object
Access Modifier
Encapsulation
Keywords – Static & This
Method Overloading
Inheritance
Object Class
Array
Keywords – Super & Final
Runtime Polymorphism
Overriding
Abstract Class
Interface
JAVA String
Immutable String
String Comparison & Concatenation
Methods of String class
StringBuffer class
StringBuilder class
Exception Handling
What is Exception
try and catch block
Multiple catch block
Nested try and catch
finally block
throw & throws keyword
Finally vs Final vs Finalize
Exception Handling with Method Overriding
Custom Exception
Multithreading
What is Multithreading
Life Cycle of a Thread
Creating Thread
Thread Scheduler
Sleeping a thread
Joining a thread
Thread Priority
Daemon Thread
Thread Pool & Thread Group
Synchronization
Synchronization in java
Synchronized block
Static Synchronization
Deadlock
Inter-Thread communication
Interrupting Thread
Collection
ArrayList class
LinkedList Class
Iterator and ListIterator interface
HashSet Class
LinkedHashSet Class
TreeSet Class
Map Interface
HashMap Class
LinkedHashMap Class
TreeMap Class
HashTable Class
Sorting
Comparable and Comparator Interface
Vector
Java I/O
FileOutput and Input
ByteArrayOutputStream
SequenceInputstream
BufferedOutput & Input
FileWriter and FileReader
Input by Console and scanner
Serialization
What is Serialization
Transient Keyword
Java AWT & Swing
AWT Basics
Event Handling
Basics of Swing
JButton Class
JRadioButton Class
JTextArea Class
JComboBox Class
JTable Class
JColorChooser Class
JProgressBar Class
JSlider Class
Graphics in Swing
Displaying Image
Edit Menu for Notepad
Dialog Box
Layout Manager
BorderLayout
GridLayout
BoxLayout
CardLayout
Applet
Graphics in Applet
Displaying image in Applet
Animation in Applet
EventHandling in Applet
JApplet Class
Painting in Applet
JDBC
JDBC Introduction
JDBC Driver
DB Connectivity Steps
Connectivity with Mysql
Driver Manager
Connection
Statement
ResultSet
PreparedStatement
CallableStatement
TransactionManagement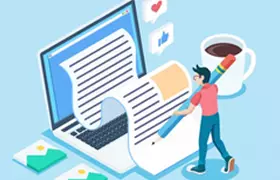 Are you Looking for Customized Syllabus
We are also providing customized syllabus to the students according to their needs and projects requirements for the cons
Request a Call
`
IT Professionals as Trainers
Learning a technology with a professional who is well expertise in that solve 60% of your needs.
Fully Hands-on Training
We support any training should be more practical apart from theoretical classes. So, we always gives you hands-on training.
Affordable Fees
We are dead cheap in fees. We are having options to make the payment in instalments as well if needed.
10000+ old students to believe
We satisfied 10000+ students from the day we started GangBoard. Take a look of our old student's video reviews and it says all.
Counselling by Experts
If you are in dilemma to choose a course, we are having experts in counselling team to help you with perfect projection of your career.
Own Course Materials
We have every course material to understand which is prepared by our trainers and we will share with you after session completes.
Request more information
Our Advisor will get in touch with you in the next 24 Hours
Core Java Exams & Certification
GangBoard Certification is Accredited by all major Global Companies around the world. We provide after completion of the theoretical and practical sessions to fresher's as well as corporate trainees.
Our certification at GangBoard is accredited worldwide. It increases the value of your resume and you can attain leading job posts with the help of this certification in leading MNC's of the world. The certification is only provided after successful completion of our training and practical based projects.
5000
Total Number of Reviews
4.57
Aggregate Review Score
97%
Course Completion Rate
Become a Java Certified Expert in 3 Months. Earn a Valid certificate from Oracle Java to get good Jobs in the Industry. According to Job Sites Java Programmers are Still getting more Salary then Other Programing Languages around $120000. Enroll for Java Certification Courses Online with Top Trainers.
Pass the Java Certification Exam with 100% Money Back Guaranteed. This Course Covers following Certifications like Entry level, Professional Level & Master or Architect Level
Oracle Certified Associate Java Programmer (OCAJP) – Available for Java SE 8 and Java SE 11
Oracle Certified Professional Java Programmer (OCPJP) – Available for Java SE 8 and Java SE 11
Oracle Certified Professional Java Application Developer (OCPJAD) – Available for Java EE 7
Oracle Certified Master Java Enterprise Architect (OCMJEA) – Available for Java EE 6
At end of our course, you will be assigned to work a real-time project. Once you completed assigned project with expected results we will verify and issue Java Developer Certificate. If you are not able to deliver expected results in project we will support you by clarifying doubts and help you to re-attempt the project.
Core Java Training Reviews
Average Ratings
Activity from April 2018
Course Reviews
Activity from Last Year
Average Ratings
GangBoard Total Reviews in all Medium
Hi everyone I have completed Core Java training at Gangboard, they provide real-time training for all trainees. Training sessions were very effective and also friendly manner. After finished my course I was learned more technical about Java. Thanks to my Java trainer.
Ram Kumar
Software Engineer
I did Core Java course in Gangboard. The training was fully practical and job oriented. As a fresher, their training was very useful for me. They also guide for placement. Now I got a job as a junior Java developer at TCS with a good package. My hearty thanks to Gangboard team.
Hi, I have completed BE, after completion of my BE I would like to learn any one of the technical courses. Finally, I decided to learn the Java certification course. That time my friend told me about Gangboard. I have undergone Core Java Training at Gangboard. They provide job oriented training for all students. This will helps me to attend the interview. Thanks to Gangboard. Keep doing well.
I did Core java training at Gangboard. After completing my course I was learned more about Java and now am more confident to attend an interview because my trainer's way of teaching is fully based on the interview point of view and also practical oriented. They taught me all concepts with real-time examples. Thanks to my trainer.
Suthagar
Software Engineer
Hi everyone, I have joined the Core java course in Gangboard with my friend's reference. I am completely fulfilled with the training provided by them. They are giving many real-time scenarios and tasks. Whenever we are getting doubts, our trainer will educate us with live examples. Thanks, team. Keep rocking guys.
GangBoard Training in India
Chennai Location
Bangalore Location
Additional Info of Core Java Online Training

Introduction to Java

Java job opportunities
//php if(!empty(get_field('master_program_courses'))){ ?> //php } ?> //php if(!empty(get_field('combo_courses'))){ ?> //php } ?> //php include( get_template_directory() . '/training-courses/footer_menulist.php' ); ?>