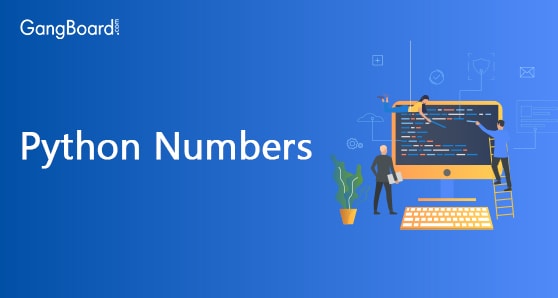 Python Numbers
Python Numbers
 Python will be supported at multiple data type integer, float, Boolean
and complex data type.
By default, the interpreter preference considers the data type
depends upon simultaneous the usage of number.
Example code :
 int= 10
 float=12.5
 boolean=True
 complex=20+35j
print type(inte)
print type(floate)
print type(boolean)
print type(complexe)
Output :
<type 'int'>
<type 'float'>
<type 'bool'>
<type 'complex'>
Decimal Number
This becomes under regular character form which we are doing in general. We can also request it a base 10 format.
Octal number
Oct() function methods are one of the built-in methods using python.
Oct() python method will be taken as an integer and return.
Oct() python function data type value representation in string format.
Example Code:
print(oct(dec),"in octal.")
Oct(16)
Binary Number
bin(8)
print(bin(dec),"in binary.")
Output :
Hexa Decimal Number
The hexadecimal number variable called 16. if the python hexadecimal
value prefixed with "0x" or "0X".
Syntax :
hex(x)
Parameters :
x - an integer number (int object)
Returns: Returns hexadecimal string.
Example :
print("hexadecimal data value form of 16"
+ hex(16))
print("The hexadecimal value"
"from the ascii value 'a' is " + hex(ord('a')))
print("The hexadecimal value form of 2.6 is "
+ float.hex(2.6))