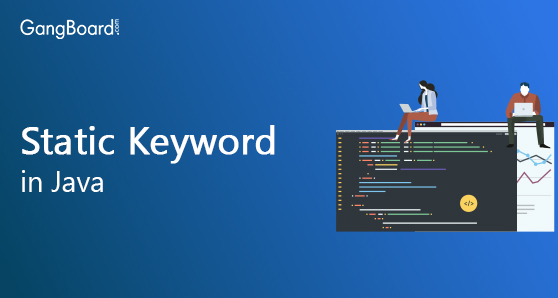 Static Keyword in Java
Static Keyword in Java
Static keyword is mainly used for memory management.
Static keyword can be use in variables, methods, blocks and nested classes.
Static variable values can not be change/modify at any case.
The main method of a class is generally labelled static.
To call a static method, we don't want to create an object, it's enough to mention the class name alone to access the static methods.
Static variables/methods can also be called as class variables/class methods.
Example For static variable:

Static stringunvName= "Anna University" ;
Example For static method:

Public static void main (string arts[])
{…….

}
Example For static block:

Static{
//Set of statements
}
Example For static nested class:

class OuterClass{
static int data=30;
static class InnerClass{
void msg(){System.out.println("data is "+data);}
}
public static void main(String args[]){
OuterClass.InnerClass oi=new OuterClass.InnerClass();
oi.msg();
}
}