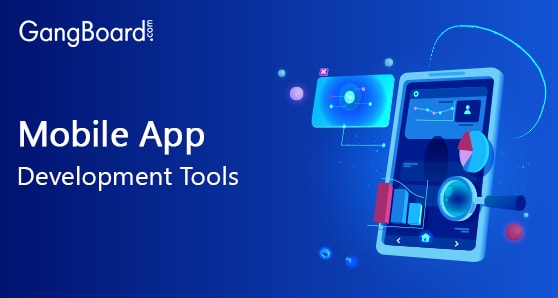 Mobile App Development Tools
Mobile App Development Tools
Mobile App Development Tools are becoming the most demanded one and we can see many opportunities for Mobile app developers across the world. We can see many rapid Mobile app development tools are intentionally designed to help in mobile application creation. There are many mobile manufacturing companies that are tremendously jam-packed these days with various software development kits, interfaces, and programming languages.
Giant companies are looking for a superior market guide for rapid mobile app development tools. Based on the requirement and business need, business-people are fond of and looking for the best and free cross-platform mobile app development tools, best hybrid mobile app development tools, multi-platform mobile app development tools, best android mobile app development tools, and free online mobile app development tools.
Why use Mobile App Development tools?
The business of all levels such as small, medium or large gain lots of advantages from the customized business apps as they are modest and raise efficiency. Below are some of the advantages to use Mobile App Development Tools: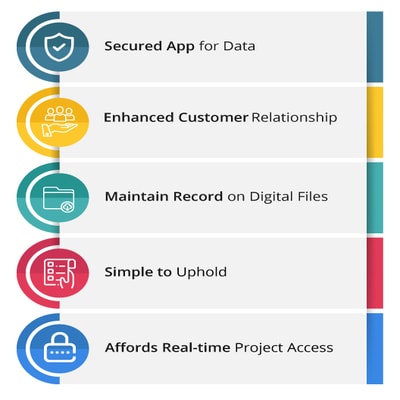 1. Secured App for Data
Few business apps are not having secured process with their data and features, which would result in data risk. Hence, a proper and secure app is required for the business as well as the end-users. An outstanding customized app can be created only through proper mobile app development tools exclusively for a business to strengthen the data security system. There are many Mobile app development tools free of cost suitable for security actions as per the business requirements.
2. Enhanced Customer Relationship
Customized mobile applications permit you to send the modified updates with respect to services and products on the existing customers in the actual period. On creating mobile apps using power tools, it is possible to receive any kind of user's feedback and this option will enhance the long-standing customer relationship.
3. Maintain Record on Digital Files for Responsibility
Through efficient mobile app development tools, it is easy to capture the thoughts and ideas on the mobile for dictation related to the client. These monitoring and recordings can be straight-away deposited in protected paths and those are accessible for sanctioned employees. You can simply improve responsibility and better serve the customers.
4. Simple to Uphold
You can create many common and regular apps with the help of efficient mobile app development tools for your everyday occupational processes. The apps are made available for the 'n' number of unknown users. There may be some risk of displaying a few apps to the public. So, avoid such risk, the developer can simply decide to suspend the app for some cause, develop a new app and terminate the existing actions. Developers can create a customized business app using suitable app development tools, acquire a wide-ranging control and not required to be contingent on others.
5. Affords Real-time Project Access
Providing access to your work documents is a perfect example of a real-time project app created using mobile app development tools. If containing a customized app relevant to your business and work, which is also synchronized to your phone enables you to access all your work schedules, documents, meeting calendars, etc. Recovering flyers and agreements that can be shared with the customers turn out to be an easy job with these personalized business apps.
Points to consider on selecting Mobile App Development Tools
Developing applications for mobiles was getting to be quite challenging in terms of cost, effort, and marketing. Codeless and mobile app development, hybrid mobile app development, cross-platform app development, and rapid mobile app development are some of the app development approaches from which the developers can choose as per the requirement. Application development can also be done on coding, No coding or low-coding platform.
Application development can be achieved using two methods of tools which are cross-platform mobile development tools and native mobile development tools.
Mobile App development is not a simple job, and we can experience more challenges when we try to incorporate some superior features in the apps. Layout construction makes sure that code works for the essential framework and sustaining control flow are some of the important factors to be checked out in order to provide a high-quality user experience. While developing a mobile app using the various available development tools, you need to focus on the below points before deciding the right tool: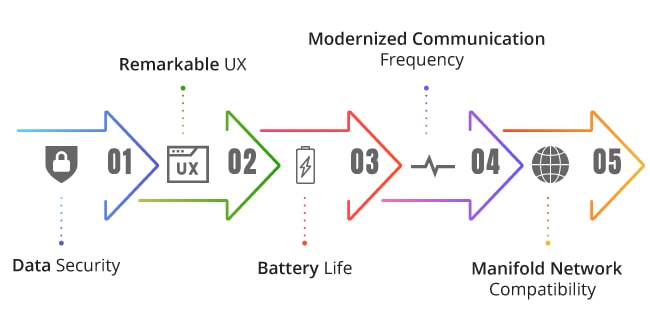 1. Data Security
The tool should have a feature that secures the data
2. Remarkable UX
You should be able to provide an impressive and renowned user interface using the app development tool
3. Battery Life
Better to check for battery life as most of the apps are good at draining the mobile battery quickly. Check for the perfect and create such an app so that battery life is good.
4. Modernized Communication Frequency
A suitable communication channel must be available for users through the app like WAP, messaging, etc.
5. Manifold Network Compatibility
The app developed using the efficient tool must be tested for numerous operators and confirm the apps are working across various networks in different countries.
Several app-building tools are available in the current market and it is vital to pick the precise platform to build a mobile app. Now let us discuss some of the top mobile app development tools emerging in the current market and being in trend.
Cross-platform Mobile App Development Tools
If you want to create a common app that can be simultaneously used for multiple platforms. This process will significantly reduce the costs and time required for app creation. Using non-platform precise applications created in a cross-platform environment results in having multiple issues and little poor quality when compared to native applications. Below are the most powerful cross-platform mobile app development tools to create user-friendly and robust mobile apps.
Cross-platform mobile app development tools are further divided into three categories such as the Coding Platform, Low-coding Platform, and No-coding Platform. Let us discuss a few tools available for each category.
Coding Platform Tools for Mobile App Development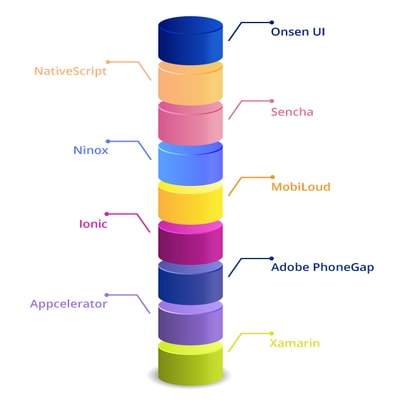 1. Xamarin
Benefits:
Xamarin is one of the best native mobile app development tools. This is a Microsoft product and hence you need not worry about the issues on service termination, technology updates and security threats.
More than a million people are using the Xamarin tool to build a mobile app as it allows them to make use of all the features and the coding is made simple.
Process of app building, testing, deployment, and repeating this cycle is very simple through Xamarin.
Features like offline sync, social authentication, and push notifications are highly recommended for developing a mobile app. A huge performance can be experienced in this type of tool. You can use a free trial and possibly to purchase the tool for $25 per month.
Disadvantages:
Linking the code and providing references between OS environments of various devices and .Net frameworks end up in more effort and consume time.
As this is specific to cross-platform, we can see platform-specific limitations and issues.
Not a comfortable tool for developing games and its UI.
Click Here-> Get Prepared for Xamarin Interview
2. Appcelerator
Benefits:
To build both native and cross-platform applications, better you can pick Appcelerator which is the best mobile app development tool for windows.
Very few lines of code are enough to construct a mobile app and hence many developers are fond of this tool.
Platform-specific features like UI and API are available with Appcelerator. This tool is written with a broadly used programming language called JavaScript.
If there is any new OS release, good support is expected for this tool. Developers can simply create dynamic animations and a few other longing effects.
People who are willing to try with Appcelerator can have a 60 day of the free trial followed by purchasing the tool for $199 per month.
Disadvantages:
Due to various versions and build, possible to experience SDK related issues.
When creating a complex application, there may be some strange behaviors, random crashes, and irritating bugs.
3. Adobe PhoneGap
Benefits:
Adobe PhoneGap is an open-source and cross-platform tool, which is based on Cordova technology.
This tool permits the developers to work with one code base but with different technologies. Using PhoneGap, you can build mobile apps with JavaScript, HTML, Web APIs and CSS.
A PhoneGap application is fundamentally an assortment of HTML pages enveloped in a native app shell, which are later pushed to native platforms through native APIs.
You can use the trial version of Adobe PhoneGap if required.
Disadvantages:
PhoneGap does not have enough quantity of UI Widgets and hence, the development can much time more than normal duration.
On using Phonegap, interacting with many hardware is not possible.
If planning to build graphics-rich applications, PhoneGap is not the right choice.
Click Here-> Get Prepared for Phonegap Interview
4. Ionic
Benefits:
Ionic is based on the HTML5 app development framework, which is 100% free of cost.
You can use this best hybrid mobile app development tool to create hybrid mobile apps for major app stores with a single code foundation.
As this is a cross-platform tool, it is possible to run on various operating systems. This tool is quite easy to use and can be combined with AngularJS to result in more advanced apps.
Ionic comes with numerous JavaScript components and CSS components to develop mobile apps. Usually, the Ionic tool handles the UI components in order to give a feel and look of a real iPhone app.
Features like emulators, logging, and live to reload are available with the Ionic tool.
Disadvantages:
Possible to face some performance issues in the applications
Need to have some specialist to work on the Ionic framework and develop a mobile app
Support concepts get changed often for this tool and hence have to be taken care of when updating the apps when required.
5. MobiLoud
Benefits:
If you are looking for a WordPress Plugin and best android mobile app development tools to enable all levels of businesses to build native mobile applications for Android and iOS devices, then you need to pick the MobiLoud mobile app development tool for sure.
MobiLoud integrates with WordPress websites to transform them into native mobile apps and permits to publish the created apps in Google Play and Apple app store. Embedding of an external link, mobile advertising, performance monitoring, login, and subscription, push notifications, and offline access are some of the best features afforded by MobiLoud.
MobiLoud enables white label branding which aids the end-users to customize the color, content, style, logo, and font that are visible in the mobile apps.
The starting price of this tool would be approximately $300 per month and you have a trial period of 60 days. To know more about this tool, you can avail of the demo.
Disadvantages:
MobiLoud is a little expensive to purchase and hence many organizations are bit hesitating to buy this tool.
As per a few user experiences, the app is seen to be a little slow, especially when accessing through mobile.
Not much customization options are available.
6. Ninox
Benefits:
Ninox, a cloud-based platform helpful to build custom database applications for different products like iPhone, Mac, web browsers and iPad.
There are a variety of features in Ninox such as scripting, built-in templates, drag-and-drop formulas, and custom actions. It is simple and easy to create custom fields, forms, and triggers along with calculations using visual formula editor.
Ninox is helpful in creating a broad range of application types, CRM, event management process, task management, invoicing, managing the meetings, and so on.
Free demo and trial versions are available, later you can make a purchase for approximately $9 per month.
Disadvantages:
The steep learning curve is required for Ninox
7. Sencha
Benefits:
One of the rapid mobile app development tools is Sencha. To create a native app that should be compatible with the latest version of Blackberry, iOS, and Android, Sencha should be the right choice.
Many developers use Sencha to develop enterprise applications. Sencha is based on MVC JavaScript Framework and hence the developer can get the option to use it via fingertip touch which is helpful in raising the application responsiveness.
HTML5 code can be used by the developers and later use it for iOS and Android applications. There is no free trial or a free demo.
If required, you can purchase this tool for $1.195 per year.
8. NativeScript
Benefits:
NativeScript is one of the topmost open-source mobile app development tool used to create Android or iOS apps with a single code base with the help of knowledge on CSS, JavaScript along with libraries that you really love.
Developers can build native applications with the help of languages like JavaScript or TypeScript and other frameworks like Angular or Vue.js.
Free demo is available for the users and thereafter, you can purchase the tool for $19 per month with no free trial.
Disadvantages:
When compared to native apps, NativeScript apps are larger in size. To reduce the app size, you need to run WebPack and Uglify.
There are some bug-filled opensource plugins in NativeScript.
9. Onsen UI
Benefits:
A variety of UI components are available with Onsen UI which are really rich and specially designed for mobile application development.
Some of the effective components provided by Onsen UI are Side menu, tab designs, stack navigation, forms, and lists.
You can use the entire animations and customize it when required to make it work on most of the wide-ranging devices.
Many complex applications are created using Onsen UI and this particular tool is very easy to learn. You can use this tool for free.
Disadvantages:
When compared to a few other tools, an application developed using Onsen UI will not give a pleasant UI.
There is no proper documentation available for Onsen UI.
Low-Coding Platform Tools for Mobile App Development
1. OutSystems
Benefits:
OutSystems is the one with which you can develop mobile apps using less code. Developers can easily build, manage, deploy, and modify web apps and enterprise mobile apps.
There are more than 140 instant user interface designs, patterns and templates to quicken the UI development. There are multiple supports afforded by OutSystems through which the users are increased to get hold of this tool.
Online training, knowledge base resources, exclusive webinars, unlimited email support and client onboarding program are supported by this outstanding tool.
OutSystems is at free of cost and both demo and the free trial version is available for the users.
Disadvantages:
OutSystems do not allow you to work on core platform components or system entities.
If you are not an expert in OutSystems, it is difficult to achieve the application performance and not possible to reach the benchmark.
2. Fliplet
Benefits:
There are many companies like Colgate, Accenture and Deloitte influenced by the tool Fliplet to create apps for training, internal communication, marketing, and sales enablement.
For non-technical users, drag and drop interfaces are made available by Fliplet so that they can create their own bespoke apps. This process will avoid giving stress on IT people like the maintenance of infrastructure and content.
World-Class design is experienced by many companies through Fliplet and there is proactive online support for universal users.
Fliplet is good at working with Android, Apple, and Windows with no doubt in the security system.
No trial version is available, and you can purchase the tool for $1.300 per month. If required, opt for a demo class.
No-Coding Platform Tools for Mobile App Development
1. Alpha Anywhere
Benefits:
Alpha app development tool is used for both web and mobile app development with discrete low-code and no-code components.
With the help of Alpha no-code product concept, many developers and business-people are taking whole advantage of the entire smartphone capabilities. With this process, it is possible to transform any form into a mobile app.
Developers can use Alpha anywhere low-code environment to build complicated mobile or web business apps from scratch, assimilate data with the current system of workflows and histories.
The trial version is 30 days for Alpha.
Disadvantages:
Better documentation is required to work with Alpha Anywhere.
2. AppSheet
Benefits:
For creating powerful mobile apps on Android and iOS apps, make use of the tool called AppSheet. You can extract the data from various sources like Google Drive, Box, SmartSheet, OneDrive and DropBox. When the app creation is completed, the features and brandings are allowed to customize for the users.
A complete interactive emulator is provided to have an app review. For app customization purposes, there are two editors namely basic and advanced. Through the basic editor, users can customize the basic features like app name, logo, authorization requirements, view controls, security range, and offline functionalities.
Users are permitted to modify the spreadsheet directly and restructure the spreadsheet template.
Free trial and demo versions are available for AppSheet. If required for a long term purpose, purchase the tool for $5 per user.
Disadvantages:
Increased performance is required.
Not suitable for creating finance-related mobile apps.
3. Quick Base
Benefits:
An application building platform that permits the users to build a personalized business app with no coding is Quick Base.
Task management, interactive dashboards, workflow automation, reminders and notifications, quick data collection, robust APIs, personalized home pages, unlimited reports, and many more features are available with Quick Base.
This tool is a bit costly which is $500 per month and yes, you have 30 days of a free trial.
Disadvantages:
Using Quick Base, a large data set is not easy to handle.
For better speed, few features are made unavailable from Quick Base.
Poor customer service.
4. BuildFire
Benefits:
For both the intuitive DIY platform as well as the high-level platform, you can use the tool BuildFire for creating mobile apps.
Drag-n-drop UI components of BuildFire is very simple and elegant for the developers to build their own Android or iOS applications.
The platform actively supports 10,000 plus apps and this will almost meet the business need.
No trial version is available but can purchase for $53 per month.
Disadvantages:
As BuildFire is recently launched, very little feedback is available and hence most of the companies are not opting for this tool.
Live chats are not available to get customer support for this tool.
Native Mobile Development Tools
Native mobile app development tools help to create specialized apps with high quality which would be easy to operate, and you can take benefit on overall available features on their nominated platform. To build an Android or iOS apps, application developers make use of C or Swift programming languages.
1. Xcode
Benefits:
If you are looking for a new method to build and design a mobile app, then go with the XCode mobile app development tool. For cocoa and cocoa touch, Swift is an advanced fresh programming language.
When combing Swift with XCode, users can get a lively and pleasant experience on the developed apps. Using XCode, developers can create apps for Apple Watch, iPad, iPhone, Apple TV, and Mac.
Good experience in the workflow like coding, designing, testing and debugging can be experienced by the person who is keen on developing an innovative code using XCode.
No free trial or demo is available for this tool as XCode is free of cost and hence anyone can give a try with this tool for your own business.
Disadvantages:
If something goes wrong, Xcode keeps running forever and debugging is tremendously problematic.
To handle the servers and bots, additional management is required.
Xcode is not suitable for distributed squads.
2. AppCode
Benefits:
AppCode is a good option for developing macOS/iOS mobile apps. AppCode supports web technologies like XML, JavaScript, CSS, HTML and many more along with Swift, C/C++, and Objective-C programming languages.
With the help of AppCode, developers can automate their routine tasks and save their time on manual jobs, detect and fix errors, experiencing intelligent support, and rise their complete production. These are said to be an equally treasured asset for a successful business.
You can have a trial version for 30 days and thereafter purchase for €8,90 per month.
3. Android Studio
Benefits:
Android Studio is constructed by Google and this is an amazing Android development Software. Android Studios has a wonderful implementation editor which is great for the developers with various shortcuts for designing and coding.
The available layouts are easy to use, and they help in reducing the coding time. Using drag-n-drop features, designing the project layout is made easy for the users.
This is free of cost tool.
Conclusion
Though there many tools available in the market with different usability, cost, complexity, you need to know the reason for building a mobile app and thereafter pick the right one. Once the app creation is successful, focus on the promoting activities which would complete your mobile app development process. Get an understanding of what is a mobile app development tool and how to handle the tools. This would help you to overcome all the challenges while building a mobile app.