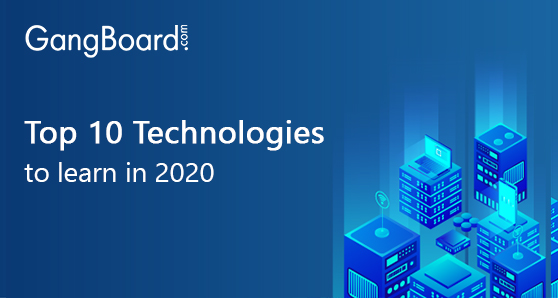 Top 10 Technologies to Learn in 2021
Top 10 Technologies to Learn in 2021
In today's technology trend, there are many emerging technologies raising beyond augmentation replacing human capability and resulting in superhuman proficiencies. Though there is 'n' number of technologies to discuss based on the company requirements, we are here to discuss technology trends 2021. Many technologies have already been a prominent mark in recent years and just a few are away from turning to be mainstream. Yes, this blog will list out all the latest technology trends which would be booming in 2021 and stand as a high demand all over the world.
Top 10 Technologies in 2021
Artificial Intelligence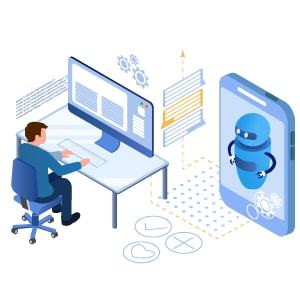 Artificial Intelligence (AI) is in the first place of the top 10 technologies to learn in 2021. Nowadays, computers have brilliant skills to think, examine, and study without any human intervention.
In this current technological world, numerous contributions of AI can be seen, for example, Google Assistant and Siri.
Methods for emotion recording via active computing is also possible through AI. Every message and report can be studied by computers these days and provide you suggestions while composing a mail or during the search cases.
There is no limit to explain the advantages of AI. You can use the trending technology AI to schedule trains, evaluate business hazards, forecast maintenance, and recover energy productivity. AI is deemed to be mounting fame and demand has protected the top place in 2021.
key features of Artificial Intelligence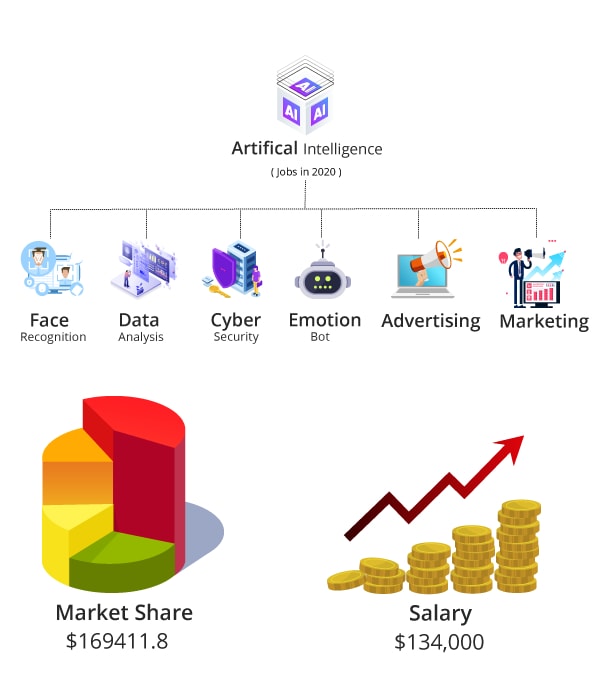 In 2021, there will be more automation jobs using AI in various industries like Face Recognition, Data Analysis, Cyber Security, Emotion Bots, Advertising, Marketing, and many more.
Artificial Intelligence is expected to reach the market share of a minimum of $169411.8 in the next upcoming years. The average salary for Artificial Intelligence Engineer would be $134,000 per year, as per the survey of datamation.com
IoT (Internet of Things)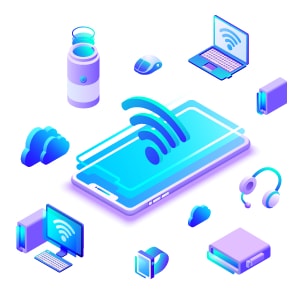 The Internet of Things is going to be a great profession and one among the top 10 technologies to learn in 2021. Many devices, cars, home appliances, and a few more are connected for exchanging data over the Internet. Nearly 30 million IoT devices are expected by 2021.
On learning IoT, you can easily get the skills on data analytics, device knowledge, cloud computing, automation, embedded systems and many more.

Some of the IoT wearable devices which can be seen in the market in today's trend are Fitbit Smart Watch, Sleep Tracker, Smart Bracelet, and Activity Tracker. Few experts have mentioned that there are very fewer people trained in the trending technology IoT and hence, the need for IoT specialists in today's market is high.
Get IoT Tutorial
key features of IoT Technology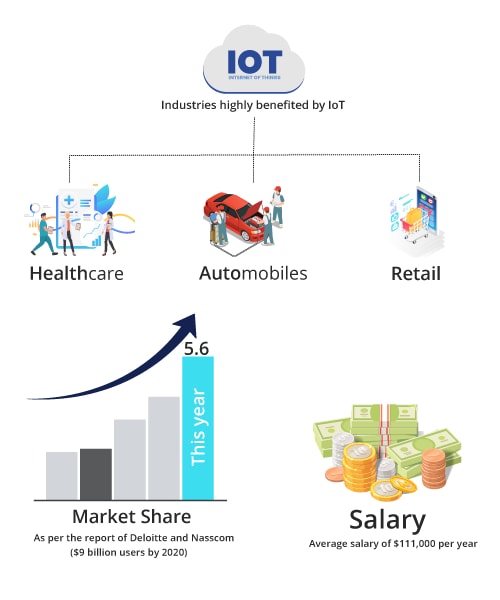 The industries that are highly benefited by IoT are Healthcare, Automobiles, and Retail. As per the report of Deloitte and Nasscom, IoT is predicted to reach $9 billion users by the year 2021.
The current market share of IoT is 5.6 for this year. You can expect an average salary of $111,000 per year.
DevOps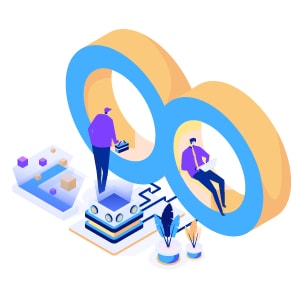 DevOps is a viewpoint that combines processes with development and various tools to enable cooperative change.
DevOps growth has already made momentous progress among numerous industries in the past few years, and this is going to continue in 2021 extensively. The transformation to DevOps needs a whole application re-architecture or be ready to adopt the technology replacement.
If you are ready to automate the process, your problems will be solved quickly and efficiently. eBay, Amazon, Facebook, Netflix, Uber, Google, Groupon are some of the companies relying on DevOps concepts and still, they will continue with this process in the upcoming years.
Key features of DevOps Technology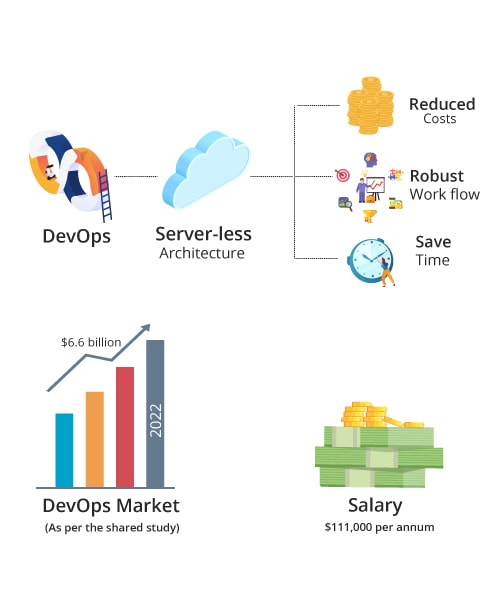 DevOps is expected to reach to the next level with server-less architecture. On successful implementation of serverless architecture, you can easily reduce the costs, guarantee robust workflow and save time.
As per the shared study, the DevOps market is projected to influence $6.6 billion on or before the year 2022. As per the Glassdoor analysis, the basic salary for a DevOps Engineer can be approximately $111,000 per annum and more is expected in the upcoming year
Edge Computing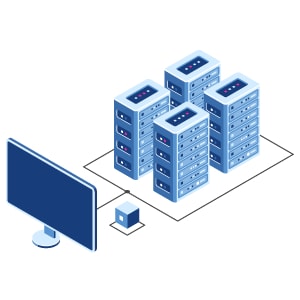 Here is one of the top technologies to learn in the year 2021. The evolving category of Edge Computing has been gradually expanding in rank and maturity.
For sure, 2021 is going to be an interesting year for all the customers and users in this astonishing technology space.
The major advantages that organizations expect from Edge Computing in the year 2021 include suppleness to manage present and future AI demands, avoid network latency and permits quicker responses.

Key Features of Edge Computing Technology
The global Edge Computing market size would reach $28.84 billion on or before the year 2025 registering 54.0% CAGR. Edge Computing is seen in many industries and few are Retailing, Healthcare, and Manufacturing.
According to paysa.com, the salary range for an Edge Computing professional is $100,400 to $123,000 per annum.
Angular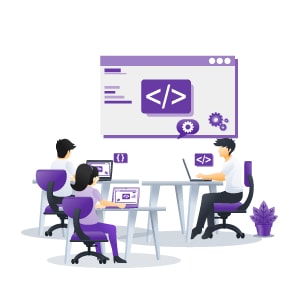 Angular is one of the astonishing emerging technologies and a widespread framework utilized by many companies for various reasons.
In 2021, on completing the Angular study, you will be allowed to build extremely sensitive, stunning, high-performance UIs in an intentional manner.
Instead of writing instructions on the process of manipulating the DOM, you can simply define the finishing state, add the desired business logic and now you are done. There would be some minor changes and enhancements done to the Angular in 2021 when compared to the 2019 versions.

Key Features of Angular Technology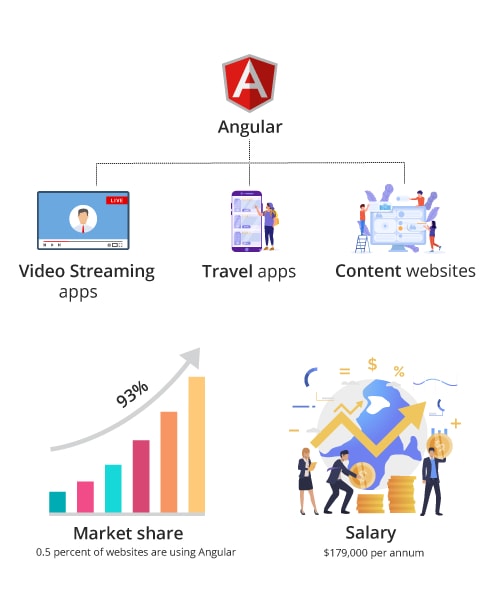 Video Streaming apps, Travel apps, content websites, and many review websites are going to be a great demand in the future and that's where Angular works out.
0.5 percent of websites are using the technology Angular and approximately .93% market share can be seen.
In 2021, you can expect a salary up to $179,000 per annum for an Angular Developer, which is discussed in the neuvoo.ca website.
Blockchain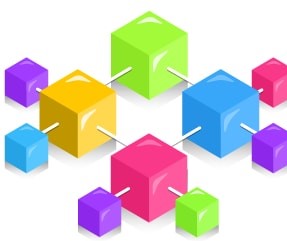 Blockchain technology is a technology to stay in and one of the top 10 technologies to learn in 2021. Blockchain is fundamentally a digital record utilized to record transactions but protected because of its encoded and regionalized nature.
To explain in simple words, blockchain can be defined as data that you will be able to only add, but not possible to change or take away. You will not be able to modify the previous blocks and that's how your data is secured through this wonderful technology.

IBM, FedEx, Mastercard and Walmart during 2019 made a continuous investment in this technology and faced many positive real-world results. The launch of Facebook's own Blockchain-based crypto in 2021 is the best example of the success of Blockchain.
In 2021, Blockchain would help you in sharing the records safely, upgrading the supply chain management, fraud prevalent, and streamline accounting.
Read this blog: How to Prepare for Certified Blockchain Expert Exam
Key Features of Blockchain Technology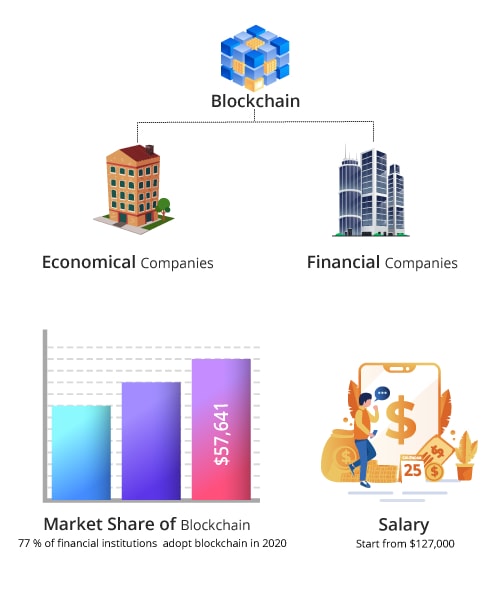 Most of the economy and financial companies will be leading just with Blockchain technology supervision in the near future. In the year 2021, 77 percent of financial institutions are ready to adopt blockchain technology for their production system.
The market share of Blockchain is expected to reach approximately $57,641 million very soon. The lower end salary for a Blockchain developer would start from $127,000 as per Glassdoor survey and it goes beyond this range for experienced candidates.
Machine Learning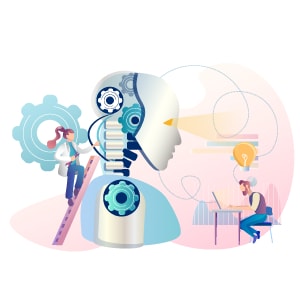 AI has a subset called Machine Learning. With the help of Machine Learning, you can program the computers to learn and do something for which they are not programmed to perform such things. The study by determining patterns and visions from the available data.
There are two (2) types of learning in Machine Learning which is, supervised and unsupervised. Networks, and Deep Learning. All these domains are very specific to a career offering various opportunities to grow in Machine Learning technology. The trending technology
Machine Learning is quickly deployed in many industries and hence producing an enormous demand for experts in 2021.

Must Read: Artificial Intelligence Vs Machine Learning
Key features of Machine Learning Technology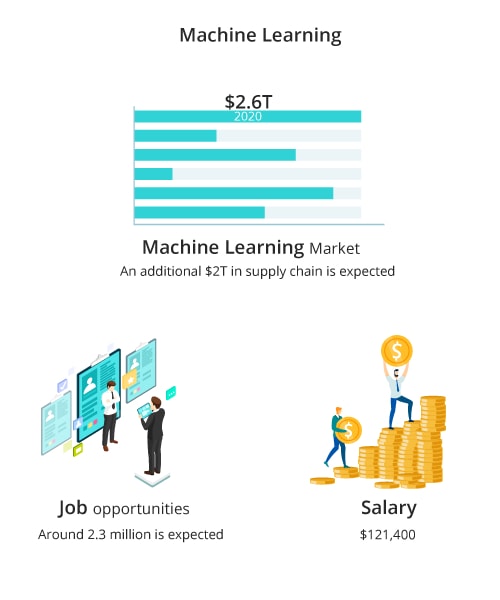 Machine Learning along with AI with create $2.6T in marketing by 2021. We can also expect an additional $2T in supply chain planning and manufacturing.
By 2021, more than 90 percent of supply chain vendors will surely rely on Machine Learning to modernize the upcoming operations. Around 2.3 million job opportunities can be expected in this field.
The average salary for a Machine Learning Engineer according to glassdoor.com is a minimum of $121,400.
Virtual Reality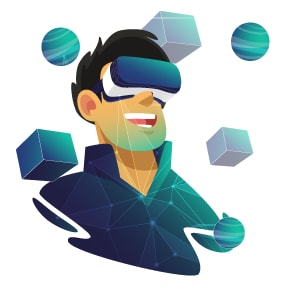 VR is chiefly used for gaming, VirtualShip- a simulation software helpful in training U.S. Navy, Army and ship captains. VR has huge latent in marketing, entertainment, training, education, and therapy for an injury.
Samsung, Google, and Oculus are some of the major players in the VR market. There are many start-up companies that are formed and soon, hiring will happen in the great count for VR professionals. Specialized knowledge is not expected to learn and become an expert in VR concepts. VR is expected to become a consumer product and a great evolving industry in the year 2021. Students are waiting to acquire the entire uses of VR through its teaching and training features.

Key Features of Virtual Reality Technology
Few healthcare industries will be benefited in 2021 with VRceutical as it has a drugless solution to some prevailing medications.
Few effective user experiences can be seen through 5G options. Many new game releases will happen in 2021 through the VR enhancement.
VR CAGR percentage is 48.7, covering 40% of the market share. Starting salary for a VR Engineer would be approximately $75,000 per annum as per the discussion in Quora.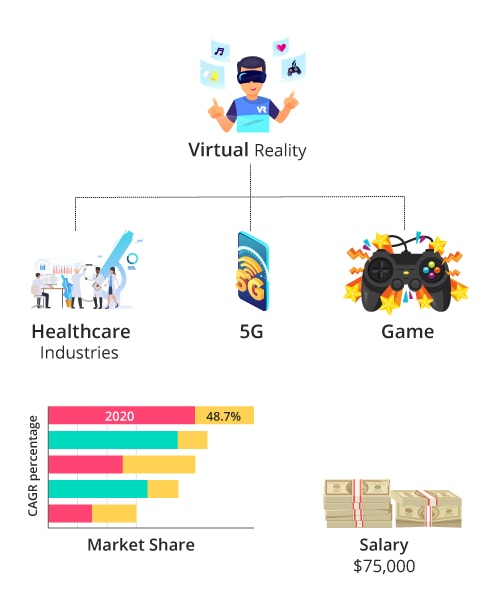 Cyber Security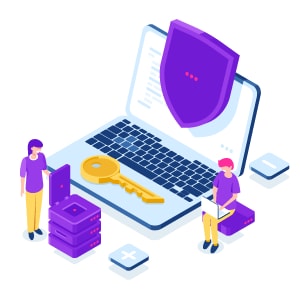 There are few people who think Cybersecurity is not much important and it's not an emerging technology. But the truth is Cybersecurity is a trending technology evolving just like other important technologies and you can see it in the technology trends 2021.
The reason to have this technology is threats are constantly coming in and troubles are difficult to manage. Many hackers are still trying to criminally access the crucial data and they are continuing to find a path to get through even after conducting the hardest security actions.
As there are many hackers in this techie field, cybersecurity has become an emerging technology just to protect against hackers. Increasing the process of authentication and credential management is the best way that cybersecurity is ready to handle the upcoming threats.
Focusing on the risk management system is one of the targets of cybersecurity in the next few years. Automated security audit on different websites and frequent analysis is expected by the cybersecurity management team.
Key Features of Cyber Security Technology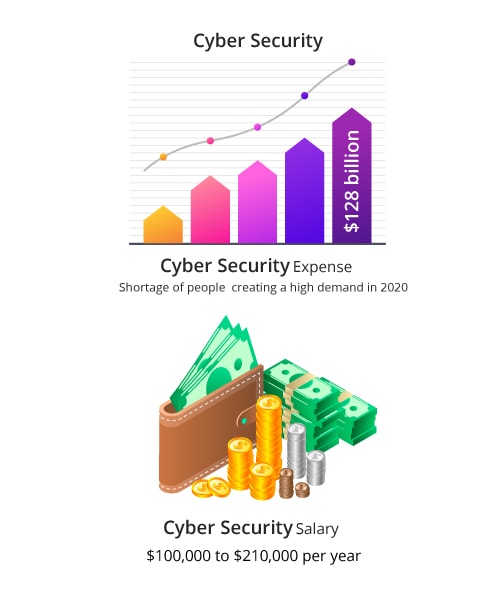 In the year 2021, cybersecurity expenses will reach $128 billion. The shortage of people in this technology is creating a high demand in 2021 and a very competitive salary is offered. Going through the mondo.com, the salary range for a Cyber Security professional is $100,000 to $210,000 per year.
RPA- Robotic Process Automation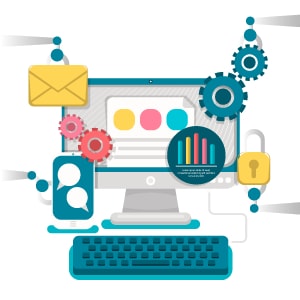 Like Machine Learning and AI, Robotic Process Automation is another popular technology which is automating various jobs. RPA is helpful in automating business procedures like transaction process, inferring applications, handling different data, and responding to emails.
There are many tasks that people used to do repeatedly and that's where RPA works out very efficiently. RPA simply automates the repetitive tasks, where up to 45 percent of the activities can be automated, along with the job of doctors, financial managers, and CEOs.

On completing the study on RPA, ample of career opportunities are available for the learner like Project Manager, Developer, Solution Architect, Business Analyst, and consultant.
Key Features of RPA Technology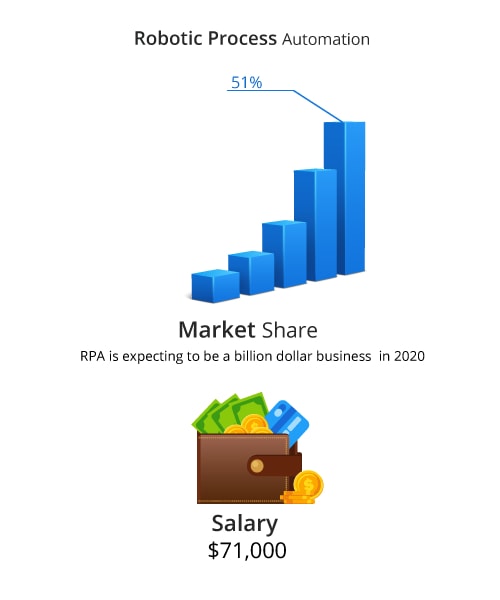 In 2021, RPA is expecting to be a billion-dollar business and many companies would surely enter the concepts of AI along with RPA for some reason in their business.
The market share of RPA is approximately 51% and indeed.com says that all the RPA professionals are paid well with a minimum of $71,000.