AngularJS Training in Bangalore
The Angular course in Bangalore with job assistance under the known banner of GangBoard is what you need to get your next job. Learn under the industry experts and set yourself apart from your peers. The detailed classroom training in Bangalore
covers the core concepts of Angular including Project Setup, TypeScript, Bootstrap for Styling, Module Introduction, creating Components with the CLI, string Interpolation, etc. On top of this, the Angular course in Bangalore can be easily availed anytime from anywhere, allowing aspirants to learn at their own pace. Upon the competition of this detailed training course, the candidates can successfully create dynamic single-page websites using one of the most popular frameworks.
Our team of AngularJS trainers offers AngularJS Online Training, AngularJS Classroom Training, and AngularJS Corporate Training services at competitive prices. From beginner level to advanced level, we have framed our syllabus to match with the real world requirements. Our training will be handled in either weekday or weekends, depends on the requirement of learners.
Best AngularJS Training in Bangalore
Gangboard is one of the credible platforms that provide you with the best e Angularjs Training in Bangalore by UI Experts. We have a team of corporate professionals who provide Angularjs Course along with a multitude of concepts, including Express JS, Node JS, and MongoDB. Being a renowned portal, our Angularjs Teaching Method is completely different from other institutes, making us a preferred destination to avail Angularjs certification course in Bangalore. In addition, we allow our Students to work in live Angular framework applications so that they grasp complexities of the subject without any difficulty. Our tutors are experienced professionals having very good experience in JavaScript and angular latest versions like Angular 4, 5 and 6 and they train you up, allowing you get placed in reputed I.T or multinational organization.
Angular 9 Certification Training in Bangalore
Angular 9 training in Bangalore from Besant Technologies, one of the best Angular 9 training institutes in Bangalore helps the students to grab the skills that are required to create, develop, and test the SPA (Single Page Applications) for various platforms from mobile to desktop. The Angular 9 course in Bangalore deals with latest industry-updated Angular 9 topics like Components, Services Typescript, JavaScript, ECMAScript 6, JavaScript ES6, Routing and more through live scenarios, theoretical, practical classes, and use cases.
The angular 9 training in Bangalore is trained by senior professionals who have a decade of experience in Angular and possess knowledge on how to drive the Angular 9 course. The trainers of Angular 9 training institute in Bangalore have trained more than 14,000+ professionals with top ratings. According to Neuvoo.com, the average salary received by Angular 9 developers in the USA is about $115,000 per annum.
Best Angular 9 Training in Bangalore
24/7 support assistance is available for clarifying Angular 9 training course queries.
Enjoy learning both Soft Skill and corporate Angular 9 online training with real home comfort and get employed with our Angular Certified professionals.
50+ Training faculties with a decade of year's industry experience in both Angular JS and Angular 2 to 9 field.
A separate HR team to take care of student's resumes preparation, interview preparation & handling, and other job-related activities.
Both practical and theoretical training classes are conducted with real time-projects, industry-based scenarios, assignments, and exams.
A counseling team available with Angular 9 online training institute in Bangalore institution to help you choose the perfect career choice.
Our trainers refer the students to resume to the companies and help them to acquire their dream jobs on top-notch companies like Amazon, Flipkart, and more.
Assured placement support guarantee until the student gets a job in our tied up MNC Companies across the globe.
Get employed easily with our 45 hours of Instructor-led Angular certification training in Bangalore.
1000+ satisfied students with our Angular 9 online course around the world.
Latest updated Angular 9 training online course modules to make the placement assistance easier.
We offer technical guidance and essential classes for giving feedbacks or doubt clarifications in requirement with the students.
We provide real-life industry projects in different industries, including e-commerce, insurance, banking, social media, and telecommunication domains.
Angular 9 Course in Bangalore completion certification offers to every student after they finish the Angular 9 Certification training in Bangalore.
We conduct mock interviews, assessments, and practical assignments in the post-training Angular training course session.
We are the best Angular training institute in Bangalore that affords you a cost-effective price along with exclusive offers for students.
What are the Job Prospects for AngularJS Professionals in Bangalore?
The job prospect differs from company to company and from individuals to individuals. After successful completion of AngularJS Training in Bangalore, these are the roles anyone can expect.
UI Developer
Software Developer
FullStack Developer
Web Developer
Why choose us?
Gangboard is the best training institute for AngularJS training in Bangalore. We have top experienced industry professionals working in top-rated MNCs and Corporates with years of experience in the respective subject.
AngularJS training in Bangalore will be conducted during weekdays early mornings and weekdays late evenings. Our corporate professionals provide AngularJS online training, AngularJS classroom training, and AngularJS weekend training depending upon the student's time convenience. This training will provide you with placement support with moderate AngularJS training cost in Bangalore.
The practical sessions throughout the AngularJS certification course in Bangalore will help you to enhance your technical skills and confidence. After the completion of AngularJS training in Bangalore, this would certainly help you achieve your dream job.
Start putting your sincere efforts into practice and grab the wonderful AngularJS jobs and placements opportunities in Bangalore.
What you'll learn from this course?
Introduction of Web Technology
Exploring Data Types & Functions
Control Structures: Logical Expressions
Control Structures: Loops
User-Defined Functions
Debugging
HTML compilation and Angular Compilation
Actual Angular Topics
Upcoming Batches for AngularJS Training in Bangalore
Our AngularJS Online Course gives students the opportunity to take classes on your flexible timings. Choose from a number of batches as per your convenience. If you got something urgent to do, reschedule your batch for a later time. The classes can be attended to at any place and at any time as per your choice. 
Course Price at
Program Fees:
₹

15,999
You Save: ₹ 3,000 (18.8% OFF)

AngularJS Training Syllabus
Introduction of Web Technology
Introduction to JS
What is Angular?
Why to use angular among N number of frameworks available.
How to use angular
First Steps
Angular Invocation
Core modules
Compilation
Execution cycle
Exploring Data Types & Functions
Objects
Strings
Numbers
Auto Casting
Prototype
Function
Self Invocing Functions
Array
Booleans
Un defined
Control Structures: Logical Expressions
If statements
Else and elseif statements
Logical operators
Switch statements
Control Structures: Loops
For loops
For each loops
Continue
Break
User-Defined Functions
Defining functions
Function arguments
Returning values from a function
Multiple return values
Scope and global variables
Debugging
Developer's console
Warnings and errors
Debugging and troubleshooting
HTML compilation and Angular Compilation
Compilation phase
Angular Compilation
Actual Angular Topics
Modules
Controllers
Dependency Injection
Service
Filters
Data Binding
Scopes
Template
Directives
Routers
Providers
Section I: Introduction
Learning Objective: In this module, you will learn about the installation, Setup basic syntax,
Folder Structure etc.
Angular 9 Training Syllabus
Topics to be covered:
Framework Introduction
Creating app
IDE and Setup
Architecture Discussion
How to handle the Application?
Hands On:
Building the Basic Application in Angular
Section II: Typescript
Learning Objective: In this we are discussing about the Typescript, it is a superset of
JavaScript, we are discussing about the basics of Typescript
Topics to be covered:
What is Typescript
Variables, Primitives and Operators
Classes
Arrow Function
Async and await
Hands On:
Understanding the TypeScript
Section III: Angular Decorators
Learning Objective:
In this Module we are learning about how to handle the HTML Template with Angular
Conditional Statement. This Module is used to Decide what the Particular User can able to
view and can't able to view
Topics to be covered:
What are Decorators
@ng module decorators
Import and Export
Angular and Bootstrap
Hands On:
Basic Assignments and MCQ
Section IV: Components and Life Cycle
Learning Objective: We are going to discuss about Components, binding methods and Lifecycle Hooks
Topics to be covered:
Creating Component
Data Binding
Event Binding
Input and Output Property
Lifecycle Hooks
Hands On:
Basic Assignments and MCQ
Section V: Dependency Injection(Services)
Leaning Objectives: The Dependency Injection (Services) is allowing as to access a multiple components and give more reliability for reusable code
Topics to be Covered:
What is Dependency Injection
HTTP Client GET and POST Method
Event Emitter
HTTP Client PUT and DELETE
Hands-On:
Creating a Blog Website to Understand the POST, GET, PUT and DELETE.
Section VI: Angular Router
Leaning Objective: Routing is allowing as to enable the Connection between one page to other,
it enables the Navigation, in this module simply we are learning about Routing
Topics to be Covered:
Introduction
Create a App Route
Creating a Mapping and Routing
Hands On:
Creating a Dashboard Layout
Section VII: Angular Directives
Leaning Objective: Handling DOM elements with directives, and discussing about build in
directives
Topics to be Covered:
Build in Directives
Introduction to Pipes
Creating custom Pipes
Hands On:
Basic Assignments and MCQ
Creating a Dashboard Layout
Section VIII: Angular Forms
Leaning Objective: How to handle the Forms in Angular
Topics to be covered:
Creating Forms with angular
Adding Form controls
Disabling the Forms
Forms using NgModules
Hands On:
Section IX: Angular Security
Topics to be Covered:
Authentication Client and Server Implementation
Hashing and Salting
Session Management
JSON
Authentication with JSON
CSRF Cross Site Request Forgery
Hands On:
Creating an Authentication Signup and Login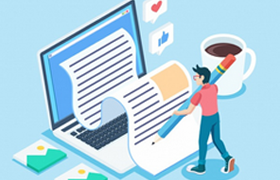 Are you Looking for Customized Syllabus
We are also providing customized syllabus to the students according to their needs and projects requirements for the cons
Request a Call
Trainer Profile of AngularJS Training in Bangalore
Ready to start your Angular Course with our Angular experts?
Here are some unique things you should know about our Angular instructors.
50+ trainers with two decades of experience in the industry and are working experts in top MNC companies like Walmart, Wipro, Cognizant, Tech Mahindra, Flipkart, and Amazon, etc.
All our Angular training course trainers are expertise in JavaScript, Typescript, Angular JS, Angular 2/3/4/5/6/7/8/9, Node JS and MySQL
The trainers have helped more than 20,000 students to get placed in leading IT and MNC Companies across the globe.
Offer training with real-world problems, industry-based scenarios, and use cases so that the students become proficient in Web Development.
All our instructors stay updated on the latest knowledge in the Angular
Hands-on practical training helps students to improve their skills.
Apart from teaching passions, experience, and knowledge, our Angular experts have excellent communications skills and enthralling personalities.
Offer practical and job-oriented training on Angular sessions.
Our Angular instructors have expertise in Components and Modules, Navigation using Routers, Templates and Directives, Data Binding, Services and Dependency injection & Angular Animations and Deploying or hosting an angular application.
Our trainers make use of video conferencing, distance learning, and other new technologies to train the students.
Check, asses every student, and provide feedback so that they can enhance them more on Angular sessions.
Skills & Abilities
10 Years of experience in web development
Pixel perfect design using HTML5, CSS3, JavaScript, jQuery
Responsive web design, Bootstrap, Foundation
Client side frameworks Angular 4,5, 6, 7, 8,9
Little exposure to Ionic 4 & Cordova
JSON, XML and XSLT for data interchange
Pre-processors such as LESS & SASS
Scrum and Kanban to manage work
Technical Skills
Angular 2/4/5/6/7/8/9
JSON , XML
AJAX
HTML 5 , CSS3
JQuery , JavaScript, Typescript
LESS, SASS
Bootstrap, Material
CMS theme customization
.Net, Core Php, Node JS
MySQL, MongoDB,
GIT, Bit Bucket
IT Professionals as Trainers
Learning a technology with a professional who is well expertise in that solve 60% of your needs.
Fully Hands-on Training
We support any training should be more practical apart from theoretical classes. So, we always gives you hands-on training.
Affordable Fees
We are dead cheap in fees. We are having options to make the payment in instalments as well if needed.
10000+ old students to believe
We satisfied 10000+ students from the day we started GangBoard. Take a look of our old student's video reviews and it says all.
Counselling by Experts
If you are in dilemma to choose a course, we are having experts in counselling team to help you with perfect projection of your career.
Own Course Materials
We have every course material to understand which is prepared by our trainers and we will share with you after session completes.
Additional Info of AngularJS Training in Bangalore
What is Angularjs?
Angularjs is the framework on which a lot of web applications are built on. When you make use of this framework, your template language will be HTML, and the best part is that the syntax of HTML is used as a face of your desired application. Right now, Angularjs is operated and managed by Google and the open- source group Angularjs Community.
Why Should You Learn Angularjs?
There is no arguing with the fact that Angularjs is great for many applications, like the binding of data, validation of forms, and in the injection of dependency. Moreover, if you deep linking and routing, then this framework would work best for you. Sign up for one of the Angularjs training in Bangalore and benefit immensely from them.
When you make use of Angularjs, you don't need to make use of the complex codes which are normally used while building applications. Being an ideal platform for almost all kinds of server technologies, it is the perfect partner for creating web applications. As a matter of fact, it helps you to build a well-defined structure from the base itself.
What is Angular 9?
Angular 9, one of the updated versions of Angular is an effective open-source framework for developing mobile and web client side applications. Angular 9 is developed to be easy to understand, easier to use, smaller, and faster to make the Angular developer work easier. Angular 9 has many advanced and useful features when compared to the previous versions especially the Ivy compiler, which offers higher performance boost. Some other advantages of Angular 9 include rapid testing, enhanced internationalization, build errors, style binding, CSS class, smaller bundle sizes and better debugging. Angular 9 training in Bangalore from Besant Technologies will make the attendees grab every skill of Angular 9.
Importance of Angular 9
Angular 9 training in Bangalore helps the students understand the single page applications design and how Angular helps in enhancing their development. Here are some of the top reasons why learning Angular 9 is good for your career.
Angular is one of the popular open source framework designs to develop dynamic applications.
Most of the developers prefer Angular 9 for developing mobile, desktop, and web applications due to its advanced features and benefits like higher responsiveness and rapid performance.
There are plenty of job opportunities available for the Angular 9 professionals in the market.
PayPal, Netflix, Lego, Weather, iStock Photo, The guardian, Upwork, Freelancer, YouTube for PS3, jetBlue, are some of the websites that make use of the Angular.
Wipro, Capgemini, Flipkart, Accenture, Synechron, Tech Mahindra, IBM are some of the popular employers who are ready to pick certified professionals with Angular 9 certification.
According to Neuvoo.com, the average salary received by Angular 9 developers in the USA is about $115,000 per annum.
Learning Angular 9 from the leading Angular 9 Training institute in Bangalore will help you to achieve your dream job.
Request more information
Our Advisor will get in touch with you in the next 24 Hours
AngularJS Exam and Certification
GangBoard Certification is Accredited by all major Global Companies around the world. We provide after completion of the theoretical and practical sessions to fresher's as well as corporate trainees.
Our certification at GangBoard is accredited worldwide. It increases the value of your resume and you can attain leading job posts with the help of this certification in leading MNC's of the world. The certification is only provided after successful completion of our training and practical based projects.
5000
Total Number of Reviews
4.57
Aggregate Review Score
97%
Course Completion Rate
At the End of our AngularJS Online Course, you will be assigned to work real-time projects. Once you completed the project with expected results we will verify and issue a globally recognized AngularJS Course Completion Certificate from GangBoard.
AngularJS Training in Bangalore Reviews
Average Ratings
Activity from April 2018
Course Reviews
Activity from Last Year
Average Ratings
GangBoard Total Reviews in all Medium
GangBoard is the best place for learning software IT Courses. They provide unique course materials, a curriculum plan and well-trained instructors along with 24/7 support. The course content prepared GangBoard is extremely inline with real-time client specifications. Thanks to the whole GangBoard team.
Jeevika
Software Engineer
I had an Amazing Learning Experience from GangBoard. I am very much thankful to my trainer for explaining in a great way and developing my interest further in this topic. It's really a great opportunity for me to take Training in GangBoard. Thanks to the entire team of GangBoard.
I have done Training in GangBoard. It's really an awesome learning experience. All the concepts were covered without any compromise. The instructor was very well determined and Focussed on Clear Examples. It's completely awesome. Thanks to GangBoard.
Thanks to GangBoard for providing excellent Software IT Courses. I would like to say thanks to the support team for there advice and help whenever I faced any issues. They are always ready to help you to solve the issues. I like this approach from GangBoard.
I took Training with GangBoard. It is an amazing experience. Excellent course structure, Experienced faculty, superb support team. They are always with the success of student carrier, very prompt service they are committed to what they promised.
//php if(!empty(get_field('related_course'))){ ?> //php include( get_template_directory() . '/training-courses/related_course.php' ); ?> //php } ?> //php if(!empty(get_field('related_blogs'))){ ?> //php include( get_template_directory() . '/training-courses/related_blogs.php' ); ?> //php } ?>