Microsoft Azure Certification Course in Bangalore
GangBoard offers the best Microsoft Azure Certification Training in Bangalore for the hands-on knowledge to help you deploy, implement and maintain applications and services using the Microsoft data centers. With the best of industry-experienced trainers, we will provide you with an efficient Microsoft Azure Certification Training Course in Bangalore. An experienced architect or developer can get 10 LPA to 25 LPA. Some of the top industries that use the Microsoft Azure are Information Technology, Hospitals, Automotive and Computer Software. We, at Gangboard, provide you with the best Microsoft Azure Training in Bangalore from beginner to advanced level. We have a team of highly experienced Microsoft azure experts who follow a systematic approach, allowing students to upgrade themselves at a fast pace. Our team even helps working professionals without hampering their hours for the workday in the corporate industry.
Best Microsoft Azure Training in Bangalore
24/7 support assistance is available for clarifying Azure Certification course queries.
Enjoy learning both Soft Skill and corporate Azure online training in Bangalore with real home comfort and get employed with our Azure Certified professionals.
50+ Training faculties with a decade of year's industry experience in both Azure and DevOps field.
A separate HR team to take care of student's resumes preparation, interview preparation & handling, Job Support and other job-related activities.
Both practical and theoretical training classes are conducted with real time-projects, industry-based scenarios, assignments, and exams.
A counseling team available with Azure online training institute in Bangalore institution to help you choose the perfect career choice.
Our trainers refer the students to resume to the companies and help them to acquire their dream jobs on top-notch companies like Genpact, Accenture, Microsoft and more.
Assured placement support guarantee until the student gets a job in our tied up MNC Companies across the globe.
Get employed easily with our 45 hours of Instructor-led Az 103 and AZ 300 Azure certification training in Bangalore.
1000+ satisfied students with our Azure online course around the world.
Latest updated Azure training online course modules to make the placement assistance easier.
We offer technical guidance and essential classes for giving feedbacks or doubt clarifications in requirement with the students.
We provide real-life industry projects in different industries, including e-commerce, insurance, banking, social media, and telecommunication domains.
Azure Course in Bangalore completion certification offers to every student after they finish the Azure Certification training in Bangalore.
We conduct mock interviews, assessments, and practical assignments in the post-training Azure training course session.
We are the best Azure training institute in Bangalore that affords you a cost-effective price along with exclusive offers for students.
Azure Course Details
We offer 30 to 45 hours of practical classes on Microsoft Azure Certification Course.
Lifetime live audio and video recorded sessions available so that the students can make use of it in the future to clarify their doubts on the Azure course in Bangalore. The students are provided with live-recorded sessions from us.
3000+ students have completed Azure online training with us. We have helped different people to get a good career in Azure.
Flexible batch timings are available to the students to attend the Azure course in Bangalore.
We have 3 hours of weekend classes on Saturday and Sunday with flexible batch timings for students conducted in the morning, afternoon, and evening.
Lifetime access to the BEMS internal job portal·
Free Technical Support provided even after the students completes the Azure certification and training from us.
Azure course in Bangalore is handled by professionals who have more than two decades of experience in the testing industry
Project scenarios, real-time case studies, project-based sessions, and practical classes included in every Azure course modules.
Azure assessments and assignments are provided to the students to monitor their skills and knowledge.
Azure course completion certificate will be offered to the students once they complete the Azure training from us.
What you'll learn from this course?
Implementing Microsoft Azure Infrastructure Solutions
Perform configuration management
Design and implement VM storage
Monitor ARM VMs
Implement Azure Storage blobs and Azure Files
Configure diagnostics, monitoring and analytics
Implement storage encryption
Design and implement multi-site or hybrid network connectivity
Configure ARM VM networking
Design role-based access control (RBAC)
Manage data protection and security compliance
Manage Azure Identities
Upcoming Batches for Microsoft Azure Training in Bangalore
Our Microsoft Azure Online Course gives students the opportunity to take classes on your flexible timings. Choose from a number of batches as per your convenience. If you got something urgent to do, reschedule your batch for a later time. The classes can be attended to at any place and at any time as per your choice. 
23-09-2023
Saturday (Saturday - Sunday)Weekend Regular
11:00 AM (IST) (Class 3Hrs) / Per Session
18-09-2023
Monday (Monday - Friday)Weekdays Regular
08:00 AM (IST)(Class 1Hr - 1:30Hrs) / Per Session
21-09-2023
Thursday (Monday - Friday)Weekdays Regular
08:00 AM (IST)(Class 1Hr - 1:30Hrs) / Per Session
Microsoft Azure Course Syllabus
Module 1: Why Cloud? (Duration- 1hrs)
Why Cloud and What is Cloud Computing?
Identify the features and benefits of cloud computing
Different types of Cloud Computing deployment model
Public Cloud, Private Cloud, Hybrid Cloud
Virtualization – An essential in cloud
Virtualization in Cloud model
Different types of virtualization
Hypervisor – Benefits
Different types of services and their difference in Cloud computing
IaaS, PaaS, SaaS
Importance of scaling in cloud computing
Different types of scaling and its applications
Issues we overcome using cloud and applications
Cost model that we use in cloud computing
Module 2: A kick start on the Microsoft Azure platform (Duration-1hrs)
Microsoft Azure – An High-level overview
Creation of Azure account
Overview of the services provided in Azure
Learn support center help and other controls
Module 3: Managing Microsoft Azure Subscription (Duration-1hrs)
Creating subscription for the account
Cost center and tagging
Azure policies
Module 4: Azure Resource Management (Duration-2hrs)
Managing and analyzing Azure resource
Diagnostics and baseline environment
Creating alerts and metrics
Managing costs
Log analysis
Module 5: Azure Virtual Machines (Duration-5hrs)
Introduction to Virtual machine architecture
Azure Virtual machine – an overview
Understanding different families of virtual machines
Understanding the plans and costs of virtual machines
Creating a virtual machine
Connecting the virtual machine remotely
Understanding VM Availability
Understanding and setting virtual machine monitoring
Virtual Machine scale sets (VMSS)
Creating windows and Linux virtual machines
Module 6: Managing Azure Virtual Machines (Duration-2hrs)
Adding additional data disks to Virtual machine
Adding network interface cards to virtual machines
Changing different VM size
Redeploying virtual machines
Module 7: Azure Virtual machine backups (Duration-2hrs)
Understanding virtual machine backups
Virtual machine backup jobs and restores
Hands-on on virtual machine concepts
Module 8: Azure Virtual Networks (Duration-6 hrs)
Understanding Basic networking
Understanding CIDR
Creation of virtual networks
Public IP addressing concepts
Learning network routing on azure
Setup virtual networks peering between different virtual networks
Vent to vent connection
Module 9: Introduction to Load Balancing (Duration-2 hrs)
Setup Load Balancer
Front End IP Configuration
Module 10: Azure network security groups (Duration-1hr)
An intro to Network security groups
Implementing Network security group rules
Module 11: Azure DNS Services (Duration-2hrs)
Azure DNS services introduction
Assigning custom domains
Module 12: Azure AD – Basic vs Premium (Duration-5hrs)
Introduction and Creating Azure AD
Adding our Custom Domains
Learn about AD Identity Protection
How to implement Self Service Password Reset
Conditional Access and Access Reviews
Module 13: Implementing MFA (Duration-1hrs)
Azure AD MFA – An introduction
Azure AD Conditional Access
Configuring Fraud Alerts
MFA One Time Bypass
Module 14: Azure RBAC (Duration-1hrs)
Understanding Azure Role-based access control (RBAC)
Creating custom RBAC
Module 15: Creating and configuring storage accounts (Duration-3hrs)
Create Storage Account
Virtual Networks and Firewalls
Access Keys and SAS
Storage Explorer
Log Analytics
Redundant Storage
AZ 300 – AWS Solution Architect Course Syllabus
Module 1: Managed Resources      
Subscription
Resource
ARM Templates
Storage
Module 2: Networking Azure          
Module 3: Infrastructure Services                
Availability sets
Zones
Scale Sets
Module 4: Application Services and PaaS 
Paas offering (App Services, API Apps, Logic Apps, Functions)
Module 5: Advanced & Hybrid Networking       
Hybrid Connectivity
Site Recovery
Module 6: Data Services          
RDBMS (Azure SQL)
Data Lake
Data Factory NoSQL (Cosmos DB)
Module 7: Managed Server Application 
Containers (Docker Container Services, AKS)
Module 8: Data Security                     
RBAC
Azure AD
Key Vault
Encryption
Module 9: Managing Services
Queues
Service Bus
Event Hubs
Module 10: Monitoring & Automating Azure Solutions
Alerts
Backup
Log Analytics
App Insights
Are you Looking for Customized Syllabus
We are also providing customized syllabus to the students according to their needs and projects requirements for the cons
Request a Call
Trainer Profile of Microsoft Azure Training in Bangalore
Ready to start your Azure Course with our Azure industry experts?
Here are some unique things you should know about our Azure instructors.
50+ trainers with two decades of experience in the industry and are working experts in top MNC companies like Genpact, Google, Cognizant, Microsoft, HCL, and Accenture, etc.
All our Azure training course trainers are expertise in Azure, DevOps,
The trainers have helped more than 20,000 students to get placed in leading IT and MNC Companies across the globe.
Offer training with real-world problems, industry-based scenarios, and use cases so that the students become proficient in Azure Web Development.
All our instructors stay updated on the latest knowledge in the Azure Framework and DevOps.
Hands-on practical training helps students to improve their skills.
Apart from teaching passions, experience, and knowledge, our Azure experts have excellent communications skills and enthralling personalities.
Offer practical and job-oriented training on Azure sessions.
Our Azure instructors have expertise in AZ 103: Microsoft Azure Administrator, AZ 300: Microsoft Azure Architect Technologies and AZ 301: Microsoft Azure Architect Design
Our trainers make use of video conferencing, distance learning, and other new technologies to train the students.
Check, asses every student, and provide feedback so that they can enhance them more on Azure sessions.
Working Summary
12+ years of experience in IT Infrastructure troubleshooting and managing.
Strong technical background, excellent analytical ability, good communication skills, and great commitment toward excellence.
Experience in Cloud computing technologies in Microsoft Azure, Google Cloud Platform, Amazon Web Services (AWS), Microsoft Office 365, LDAP, Dell KACE (K1000), WebEx, Handing Datacenter Infrastructure, Active directory, IaaS, PaaS Azure Cloud Service, Virtual Machine Service, Storage Account Services, Virtual Networks, Web applications, SQL DB and Backup.
Excellent communication and documentation skills to provide user and technical documents.
Technical Strength
Strong knowledge and experience on Azure IaaS
PaaS – Application Insights, Stream analytics, Log Analytics, SQL PaaS
Automation – Automation accounts and runbooks, Log Analytics & Alert configurations, Azure PowerShell
Worked on Load balancers, Traffic manager, VNet Peering and S2S.
Conceptual knowledge on Application gateway, CDN, Azure Front Dog Worked on Storage accounts and its access features.
Demonstrated skills on Azure Virtual Machines, Managed & UnManaged, Disks, Images, Snapshots, Encryptions.
Experience on Availability sets, Availability Zones and Proximity group
Implemented and maintained Hub and Spoke infra in Microsoft Azure
Managing Azure resources, Subscriptions and IAM roles.
Experience on Security center.
Experience on VM Migrations through ASR and Double Take. SQL migration through DMA.
Azure AD – Adding users and groups, creating nested groups, exporting audit data to event Hubs
Conceptual knowledge on Azure DevOps
Good Experience on generating report on PowerBI
Prior experience as SQL DBA
[su-table]
| | |
| --- | --- |
| Compute Services | Virtual Machines, Cloud Services. |
| Data & Storage | SQL Database, Storage (Blobs, Tables, Queues, Files and Disks) |
| Networking | Virtual Network, ExpressRoute, Load Balancer, Traffic Manager, VPN Gateway, S2S, P2S |
| Identity & Access Management (Azure AD) | Azure Active Directory, Azure Identity, Multi-Factor Authentication (MFA), App Registration |
| Tools and software | Microsoft Storage explorer, AZ copy, ARMTemplates, VisualStudio2017, Powershell, Servicenow, PowerBI |
| Backup tool | Azure Site Recovery |
[/su-table]
 Demonstrated Skills
Azure-IaaS Infrastructure / Design
Change and Release Management
Team Leadership
Deployment / Migrations
SQL Admin
Troubleshooting and Problem Solving
Project 1:
Responsibility
Assess existing on-premises environment for cloud migration using Azure Migrate tool.
Prepare run book, system architecture design and orchestration plan as a L2 documents.
Determine on-premises environment (Physical, Virtual) to prepare initial migration requirements.
Closely work with sales / management team to take a decision appropriate cloud requirements of the project (Cloud  Model, Subscriptions and cost requirements etc.).
Create and Configure Microsoft azure Resource Groups (RG's).
Create and Configure azure networks using Azure Virtual Network (VNet).
Configure Networks, Subnets and Network Security Groups (NSG).
Configure and managing azure B2B and Express Route connections.
Create and Configure azure storage accounts for VDisks (Premium & SSD Drive's).
Create and Configure azure Recovery Services vault for backup and Site Recovery.
Create and Configure azure Virtual Machine's (VM) Using Windows, Linux Images.
Configure azure Virtual Machine High availability and auto scaling as per the project requirements.
Configure azure default active directory and registering custom domain controllers (B2C).
Create and Configure azure custom domain controllers using Azure active directory.
Migrating on-premises users to Azure active directory using Azure AD Connect.
Configure and managing azure user accounts, RBAC and MFA's.
Create and Configure network and application load balancers as per the project requirements.
Configure and managing azure automation accounts and run books using Azure PowerShell, JSON Scripts.
Managing azure compliance and security patching using configuration management.
Monitoring azure resources and application security using azure monit
Project 2:
Responsibility
Assisting Enterprise customers (EA, CSP) in migrating workloads with following scenarios
Migrating workloads from VMware, Hyper V, Citrix, AWS to Azure.
Planning and designing azurearchitecture for infrastructure solutions.
Migration of 2 tier or 3 tier applications running on On-Premise.
Performing assessment and estimating cost analysis.
Deep troubleshooting skills for any break fix issues.
On-Call support AzureRapid Response customers
Assisting Enterprise customers (EA, CSP) in migrating workloads with following scenarios
Implementing Disaster recovery solutions for workloads running on On-Premise and Azure.
Excellent product experience with AzureBackup service.
Assisting large customers on backup and restore business critical issues.
End-end configuration and maintenance of AzureBackup for On-Premise & Azure Virtual Machines.
Planning, design and implement AzureVirtual machines.
Configuring and managing AzureVirtual Network.
Configuring and managing Point to Site, Site to Site, Vnet peering, Express route , AzureDNS & other networking features.
Configuring and Managing AzureStorage services

Blob, Files, Tables, Queues
AzureFile sync service
Azurestorage tools

Configuring and Managing AzureAutomation
Configuring and Managing AzureLoad balancer, Application gateway, Traffic Manager, CDN
Configuring and Managing AzureMonitor, Alerts, Security Center
Configuring and Managing AzureApp Services
Configuring and Managing AzureSQL DB
Configuring and Managing AzureActive Directory

Integrating SAAS applications
Integrate On-premise AD with AzureAD
Managing AzureAD services

Managing AzureSubscription and Billing management
Program Features
IT Professionals as Trainers
Learning a technology with a professional who is well expertise in that solve 60% of your needs.
Fully Hands-on Training
We support any training should be more practical apart from theoretical classes. So, we always gives you hands-on training.
Affordable Fees
We are dead cheap in fees. We are having options to make the payment in instalments as well if needed.
10000+ old students to believe
We satisfied 10000+ students from the day we started GangBoard. Take a look of our old student's video reviews and it says all.
Counselling by Experts
If you are in dilemma to choose a course, we are having experts in counselling team to help you with perfect projection of your career.
Own Course Materials
We have every course material to understand which is prepared by our trainers and we will share with you after session completes.
FAQ
How I can practise?
Detailed installation of required software will be displayed in your LMS. Our support team will help you to setup software if you need assistance. Hardware requirements need to be fulfilled by participants.
What is I miss one (or) more class?
No worries. It might happen. We will reschedule the classes as per your convenience within the stipulated course duration with all such possibilities. And if required you can even attend that topic if any other live batches.
Who is my instructor?
Top-notch professionals in that field who understands how to convey things in technical as well as subject matter experts.
What are the modes of training offered for this course?
We offer this course in "Live Instructor-Led Online Training" mode. Through this way you won't mess anything in your real-life schedule. You will be shared with live meeting access while your session starts.
Can I attend a demo session?
You can get a sample class recording to ensure you are in right place. We ensure you will be getting complete worth of your money by assigning a best instructor in that technology.
How about group dicounts (or) corporate training for our team?
We are absolutely loved to talk in-person about group training (or) corporate training. So, please get in touch with our team through "Quick Enquiry", "Live Chat" or "Request Call-back" channels.
What are the payment options?
Payments can be made using any of the following options and a receipt of the same will be issued to you automatically via email. Debit Card / Credit Card, American Express, Master Card, or PayPal.
I have more queries?
You can reach us through +91-9707240250. Or you can share your queries through enq@gangboard.com. Estimated turnaround time will be 24 hours for emails.
Request more information
Our Advisor will get in touch with you in the next 24 Hours
Microsoft Azure Exams & Certification
GangBoard Certification is Accredited by all major Global Companies around the world. We provide after completion of the theoretical and practical sessions to fresher's as well as corporate trainees.
Our certification at GangBoard is accredited worldwide. It increases the value of your resume and you can attain leading job posts with the help of this certification in leading MNC's of the world. The certification is only provided after successful completion of our training and practical based projects.
5000
Total Number of Reviews
4.57
Aggregate Review Score
97%
Course Completion Rate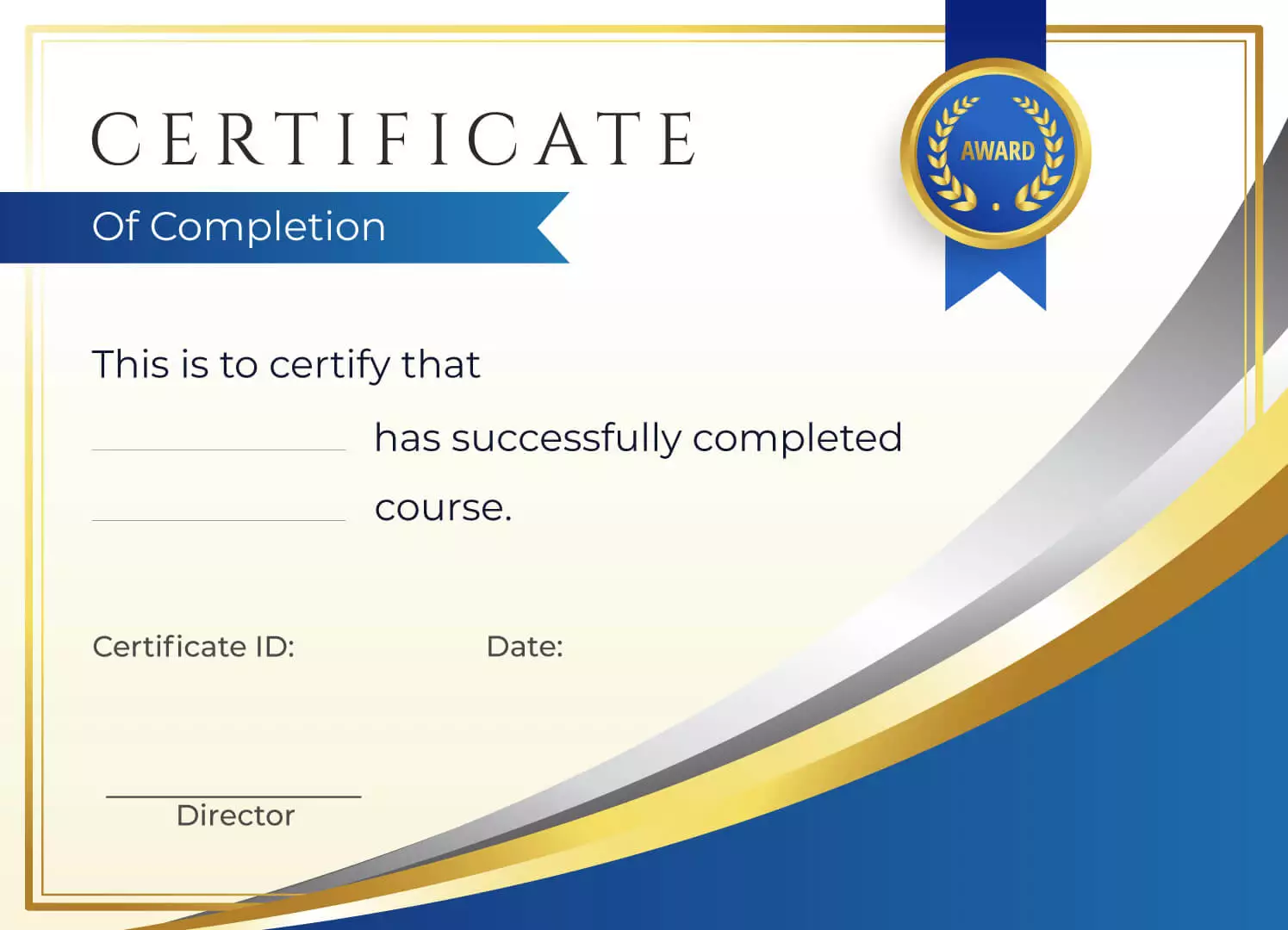 (Click to Zoom)
Become a part of the Azure revolution with this role-based GangBoard's Microsoft Azure Certification Training Course in Bangalore. After the successful completion of the course, you can take these popular exams:
AZ-900: Microsoft Azure Fundamentals
Exam Cost: ₹3696
Certified to understand cloud concepts, core Azure services, privacy, security, compliance and Azure pricing and support with this Microsoft Azure Training in Bangalore.
AZ-203: Developing Solutions for Microsoft Azure
Exam Cost: ₹4800
Certified to develop, monitor, troubleshoot and implement compute solutions with this Microsoft Azure Certification Training Course in Bangalore.
AZ-103: Microsoft Azure Administrator
Exam Cost: ₹4800
Certified to manage Azure subscriptions and resources, manage virtual machines with this Microsoft Azure Training in Bangalore.
AZ-300: Microsoft Azure Architect Technologies
Exam Cost: ₹4800
Certified to deploy and configure infrastructure, workloads, security, and authentication. Create and deploy apps, and develop for the cloud storage with this Microsoft Azure Online Training in Bangalore.
AZ-301: Microsoft Azure Architect Design
Exam Cost: ₹4800
Certified to determine workload requirements and design infrastructure strategy with this Microsoft Azure Online Certificate in Bangalore.
Microsoft Azure Online Certification Training in Bangalore Reviews
Average Ratings
Activity from April 2018
4.8

Course Reviews
Activity from Last Year
1596
Reviews
Average Ratings
GangBoard Total Reviews in all Medium
21,596
Reviews
Fiyaz
Software Engineer
GangBoard is the best place for learning software IT Courses. They provide unique course materials, a curriculum plan and well-trained instructors along with 24/7 support. The course content prepared GangBoard is extremely inline with real-time client specifications. Thanks to the whole GangBoard team.
Jeevika
Software Engineer
I had an Amazing Learning Experience from GangBoard. I am very much thankful to my trainer for explaining in a great way and developing my interest further in this topic. It's really a great opportunity for me to take Training in GangBoard. Thanks to the entire team of GangBoard.
Lohit
Software Engineer
I have done Training in GangBoard. It's really an awesome learning experience. All the concepts were covered without any compromise. The instructor was very well determined and Focussed on Clear Examples. It's completely awesome. Thanks to GangBoard.
Aalia
Software Engineer
Thanks to GangBoard for providing excellent Software IT Courses. I would like to say thanks to the support team for there advice and help whenever I faced any issues. They are always ready to help you to solve the issues. I like this approach from GangBoard.
Nisha
Software Engineer
I took Training with GangBoard. It is an amazing experience. Excellent course structure, Experienced faculty, superb support team. They are always with the success of student carrier, very prompt service they are committed to what they promised.
GangBoard Microsoft Azure Training in Bangalore View 9 Locations Nearby
BTM Layout
No 2, Ground floor, 29th Main Road,
Kuvempu Nagar, BTM Layout 2nd Stage,
Bengaluru, Karnataka-560 076
Marathahalli
No. 43/2, 2nd Floor, VMR Arcade,
Silver Springs Layout, Munnekollal Varthur Main Road,
Near kundalahalli gate
signal, Marathahalli, Bengaluru,
Karnataka-560 037.
Rajaji Nagar
No. 309/43, JRS Ecstasy, First Floor,
59th Cross Bhashyam Circle,
3rd Block, Rajajinagar,
Bengaluru, Karnataka-560 010, India
Jaya Nagar
No. 1575, 2nd Floor, 11th Main Rd,
4th T Block East, Pattabhirama Nagar, Jayanagar, Bengaluru,
Karnataka-560 041
Kalyan Nagar
No.513, CMR Main Rd,
HRBR Layout 2nd Block,
HRBR Layout, Kalyan Nagar,
Bengaluru, Karnataka-560 043
Electronic City
Ganga Enclave, No. 7,
3rd Floor, Village, Doddathoguru,
Neeladri Rd, Karuna Nagar,
Electronics City Phase 1,
Electronic City, Bengaluru,
Karnataka-560 100
Indira Nagar
First Floor, No.54, 5th Main Road,
HAL Old Airport Rd,
Behind Hotel Leela Palace,
HAL 2nd Stage, Kodihalli,
Bengaluru, Karnataka-560 008
HSR Layout
Plot No. 2799 & 2800, 1st Floor,
27th Main Rd,
1st Sector, HSR Layout,
Bengaluru, Karnataka-560 102
Hebbal
No.29, 2nd Floor, SN Complex,
14th Main Rd, E Block,
Sahakar Nagar, Extention,
Bengaluru, Karnataka-560 092
Additional Info of Azure Training

What is Azure?

Microsoft Azure is one of the leading and rapidly developing Cloud Infrastructure platforms at present. Azure has some great advanced features and services like compute services, web apps hosting, mobile apps, infrastructure as service, databases, API management, application integrations, and more. Azure is also one of the best platforms for Disaster recovery and high availability. It supports integration with Office 365, Dynamics CRM, SharePoint, Outlook, and other Microsoft products.

Importance of Azure

Azure training in Bangalore will help the students to master Azure administrations efficiently.The Azure course in Bangalore is designed with the latest updates and aligned with coursecompletion Microsoft Azure certification so that the students get in-depth knowledge about Azure. Here are some of the other benefits of learning Azure for your career.

Azure has many advanced features that are scalable and flexible to the cloud storage, and therefore it's secure and safe. It also ranks higher in the storage system and performance.
Different industries like technology, insurance, media, logistics, banking, entertainment, hospitality, and manufacturing, use the Azure platform.
The demand for Microsoft Azure has increased, and there are plenty of jobs available for Azure professionals in the market.
As the rapidly growing enterprise cloud platform in the industry, Microsoft Azure helps developers save more instances in the cloud.
Wipro, Infosys, Accenture, and other top most companies are looking for certified Microsoft Azure professionals.
According to neuvoo.com, the average salary received by an Azure Engineer in the USA
is about $134,940 per annum.
Azure cloud decreases the Microsoft tool investment cost, and it also makes the operation in both Linux and Windows systems simple.

100% placement support corner at GangBoard

We have a separate team of highly skilled professionals who teach students interview preparation, resume building, scenario-based questions, mock interviews, real-time projects, project explanations, and more based on industry requirements.
We follow a course module with the latest updates on Azure trends and technologies. Our course modules match up with the global industry standards, and therefore students can easily crack their dream job.
When it comes to interviewing preparation, we conduct a 5 hours session on how to crack an interview for the students that includes,
Resume preparation as per the industry updates and requirements
Set of 300+ question patterns that are repeatedly asked in various MNC company interviews.
The Question patterns are collected from different students of ours who have attended different MNC Company & IT organization interviews and cleared it successfully.
The session is taught with live project scenarios so that the students can easily understand and clear the interview at first attempt itself.
We have 19 branches with 10 years of the excellent profile which makes different MNC companies and top-rated IT organizations contact us for their job requirements.
We ask Job Description of each MNC company that requires job profile and upload it to our online portal so that the students with related skills can find the job profiles in their internal portal and apply for their dream jobs.
Job support through BEMS internal job portal helps students to attain the right job as per their skills in top MNC companies across the globe.
We have tie-ups with more than 1000 companies that have requirements for first-class job opportunities.