Oracle SQL/PLSQL Certification Online Training
GangBoard helps you gain proficiency with Oracle SQL PL SQL Certification Training so you clear the Oracle SQL PL SQL Developer Certified Associate Exam with ease. Some concepts of Oracle SQL PL SQL Training Course that you will learn with live exercises are the management of database application, procedures, triggers, packages, data security, etc.
What you'll learn from this course?
Introduction to SQL
Introduction to PL/SQL
Upcoming Batches for Oracle SQL/PLSQL Online Training
Our Oracle SQL/PLSQL Online Course give students the opportunity to take classes on your flexible timings. Choose from a number of batches as per your convenience. If you got something urgent to do, reschedule your batch for a later time. The classes can be attended to at any place and any time as per your choice.
23-09-2023
Saturday (Saturday - Sunday)Weekend Regular
11:00 AM (IST) (Class 3Hrs) / Per Session
18-09-2023
Monday (Monday - Friday)Weekdays Regular
08:00 AM (IST)(Class 1Hr - 1:30Hrs) / Per Session
21-09-2023
Thursday (Monday - Friday)Weekdays Regular
08:00 AM (IST)(Class 1Hr - 1:30Hrs) / Per Session
Course Syllabus of Oracle SQL/PLSQL Online Training
Introduction to SQL
Listing the features of Oracle Database 11g
Discussing the basic design, theoretical and physical aspects of a relational database
Describing the development environments for SQL
Describing Oracle SQL Developer, Describing the data set used by the course
Retrieving Data Using the SQL SELECT Statement
Listing the capabilities of SQL SELECT statements.
Generating a report of data from the output of a basic SELECT statement
Using arithmetic expressions and NULL values in the SELECT statement
Using Column aliases
Using concatenation operator, literal character strings, alternative quote operator, and the DISTINCT keyword
Displaying the table structure using the DESCRIBE command
Restricting and Sorting Data
Writing queries with a WHERE clause to limit the output retrieved Using the comparison operators and logical operators
Describing the rules of precedence for comparison and logical operators
Using character string literals in the WHERE clause
 Writing queries with an ORDER BY clause to sort the output
Sorting output in descending and ascending order
Using the Substitution Variables
Using Single-Row Functions to Customize Output
Differentiating between single row and multiple row functions
Manipulating strings using character functions
Manipulating numbers with the ROUND, TRUNC and MOD functions
Performing arithmetic with date data
Manipulating dates with the date functions
Using Conversion Functions and Conditional Expressions
Describing implicit and explicit data type conversion
Using the TO_CHAR, TO_NUMBER, and TO_DATE conversion functions
Nesting multiple functions
Applying the NVL, NULLIF, and COALESCE functions to data
Using conditional IF THEN ELSE logic in a SELECT statement
Reporting Aggregated Data Using the Group Functions
Using the aggregation functions in SELECT statements to produce meaningful reports
Using AVG, SUM, MIN, and MAX function
Handling Null Values in a group function
Creating queries that divide the data in groups by using the GROUP BY clause
Creating queries that exclude groups of date by using the HAVING clause
Displaying Data from Multiple Tables
Writing SELECT statements to access data from more than one table
Joining Tables Using SQL:1999 Syntax
Viewing data that does not meet a join condition by using outer joins
Joining a table by using a self join
Creating Cross Joins
Using Sub-queries to Solve Queries
Using a Subquery to Solve a Problem
Executing Single-Row Sub-queries
Using Group Functions in a Sub-query
Using Multiple-Row Subqueries
Using the ANY and ALL Operator in Multiple-Row Sub-queries
Using the SET Operators
Describing the SET operators
Using a SET operator to combine multiple queries into a single query
Using UNION, UNION ALL, INTERSECT, and MINUS Operator
Using the ORDER BY Clause in Set Operations
Manipulating Data
Adding New Rows to a Table Using the INSERT statement
Changing Data in a Table Using the UPDATE Statement
Using DELETE and TRUNCATE Statements
Saving and discarding changes with the COMMIT and ROLLBACK statements
Implementing Read Consistency
Using the FOR UPDATE Clause
Using DDL Statements to Create and Manage Tables
Categorizing Database Objects
Creating Tables using the CREATE TABLE Statement Describing the data types
Describing Constraints
Creating a table using a subquery
Altering and Dropping a table
Creating Other Schema Objects
Creating, modifying, and retrieving data from a view
Performing Data manipulation language (DML) operations on a view
Dropping a view
Creating, using, and modifying a sequence
Creating and dropping indexes
Creating and dropping synonyms
Introduction to PL/SQL
What is PL/SQL
 PL/SQL Environment
Benefits of PL/SQL
Overview of the Types of PL/SQL blocks
Create and Execute a Simple Anonymous Block
Generate Output from a PL/SQL Block
iSQL*Plus as PL/SQL Programming Environment
Declaring PL/SQL Identifiers
Identify the Different Types of Identifiers in a PL/SQL subprogram
Use the Declarative Section to Define Identifier
List the Uses for Variables
Store Data in Variables
Declare PL/SQL Variables
Writing Executable Statements
Describe Basic Block Syntax Guidelines
Use Literals in PL/SQL
Customize Identifier Assignments with SQL Functions
Use Nested Blocks as Statements
Reference an Identifier Value in a Nested Block
Qualify an Identifier with a Label
Use Operators in PL/SQL
Use Proper PL/SQL Block Syntax and Guidelines
Interacting with the Oracle Server
Identify the SQL Statements You Can Use in PL/SQL
Include SELECT Statements in PL/SQL
Retrieve Data in PL/SQL with the SELECT Statement
Avoid Errors by Using Naming Conventions When Using Retrieval and DML Statements
Manipulate Data in the Server Using PL/SQL
The SQL Cursor concept
Use SQL Cursor Attributes to Obtain Feedback on DML
Save and Discard Transactions
Writing Control Structures
Control PL/SQL Flow of Execution
Conditional processing Using IF Statements
Conditional Processing CASE Statements
Handle Nulls to Avoid Common Mistakes
Build Boolean Conditions with Logical Operators
Use Iterative Control with Looping Statements
Working with Composite Data Types
Learn the Composite Data Types of PL/SQL Records and Tables
Use PL/SQL Records to Hold Multiple Values of Different Types
Inserting and Updating with PL/SQL Records
Use INDEX BY Tables to Hold Multiple Values of the Same Data Type
Using Explicit Cursors
Cursor FOR Loops Using Sub-queries
Increase the Flexibility of Cursors By Using Parameters
Use the FOR UPDATE Clause to Lock Rows
Use the WHERE CURRENT Clause to Reference the Current Row
Use Explicit Cursors to Process Rows
Explicit Cursor Attributes
Cursors and Records
Handling Exceptions
Handling Exceptions with PL/SQL
Predefined Exceptions
Trapping Non-predefined Oracle Server Errors
Functions that Return Information on Encountered Exceptions
Trapping User-Defined Exceptions
Propagate Exceptions
Use The RAISE_APPLICATION_ERROR Procedure To Report Errors To Applications
Creating Stored Procedures
Describe the block structure for PL/SQL stored procedures
Invoke a stored procedure/function from different tools
Call a stored procedure with host variables from iSQL*Plus, Forms, Java, C, etc
Invoke a stored procedure from an anonymous block or another stored procedure
List the CREATE OR REPLACE PROCEDURE syntax
Identify the development steps for creating a stored procedure
Use the SHOW ERRORS command
View source code in the USER_SOURCE dictionary view
Creating Stored Functions
Describe stored functions
List the CREATE OR REPLACE FUNCTION syntax
Identify the steps to create a stored function
Execute a stored function
Identify the advantages of using stored functions in SQL statements
Identify the restrictions of calling functions from SQL statements
Remove a function
Creating Packages
List the advantages of packages
Describe packages
Show the components of a package Diagram the visibility of constructs within a package
Develop a package
Create the package specification
Declare public constructs
Create the package body
Using More Package Concepts
Are you Looking for Customized Syllabus
We are also providing customized syllabus to the students according to their needs and projects requirements for the cons
Request a Call
Program Features
IT Professionals as Trainers
Learning a technology with a professional who is well expertise in that solve 60% of your needs.
Fully Hands-on Training
We support any training should be more practical apart from theoretical classes. So, we always gives you hands-on training.
Affordable Fees
We are dead cheap in fees. We are having options to make the payment in instalments as well if needed.
10000+ old students to believe
We satisfied 10000+ students from the day we started GangBoard. Take a look of our old student's video reviews and it says all.
Counselling by Experts
If you are in dilemma to choose a course, we are having experts in counselling team to help you with perfect projection of your career.
Own Course Materials
We have every course material to understand which is prepared by our trainers and we will share with you after session completes.
FAQ
How I can practise?
Detailed installation of required software will be displayed in your LMS. Our support team will help you to setup software if you need assistance. Hardware requirements need to be fulfilled by participants.
What is I miss one (or) more class?
No worries. It might happen. We will reschedule the classes as per your convenience within the stipulated course duration with all such possibilities. And if required you can even attend that topic if any other live batches.
Who is my instructor?
Top-notch professionals in that field who understands how to convey things in technical as well as subject matter experts.
What are the modes of training offered for this course?
We offer this course in "Live Instructor-Led Online Training" mode. Through this way you won't mess anything in your real-life schedule. You will be shared with live meeting access while your session starts.
Can I attend a demo session?
You can get a sample class recording to ensure you are in right place. We ensure you will be getting complete worth of your money by assigning a best instructor in that technology.
How about group dicounts (or) corporate training for our team?
We are absolutely loved to talk in-person about group training (or) corporate training. So, please get in touch with our team through "Quick Enquiry", "Live Chat" or "Request Call-back" channels.
What are the payment options?
Payments can be made using any of the following options and a receipt of the same will be issued to you automatically via email. Debit Card / Credit Card, American Express, Master Card, or PayPal.
I have more queries?
You can reach us through +91-9707240250. Or you can share your queries through enq@gangboard.com. Estimated turnaround time will be 24 hours for emails.
Request more information
Our Advisor will get in touch with you in the next 24 Hours
Oracle SQL/PLSQL Exams & Certification
GangBoard Certification is Accredited by all major Global Companies around the world. We provide after completion of the theoretical and practical sessions to fresher's as well as corporate trainees.
Our certification at GangBoard is accredited worldwide. It increases the value of your resume and you can attain leading job posts with the help of this certification in leading MNC's of the world. The certification is only provided after successful completion of our training and practical based projects.
5000
Total Number of Reviews
4.57
Aggregate Review Score
97%
Course Completion Rate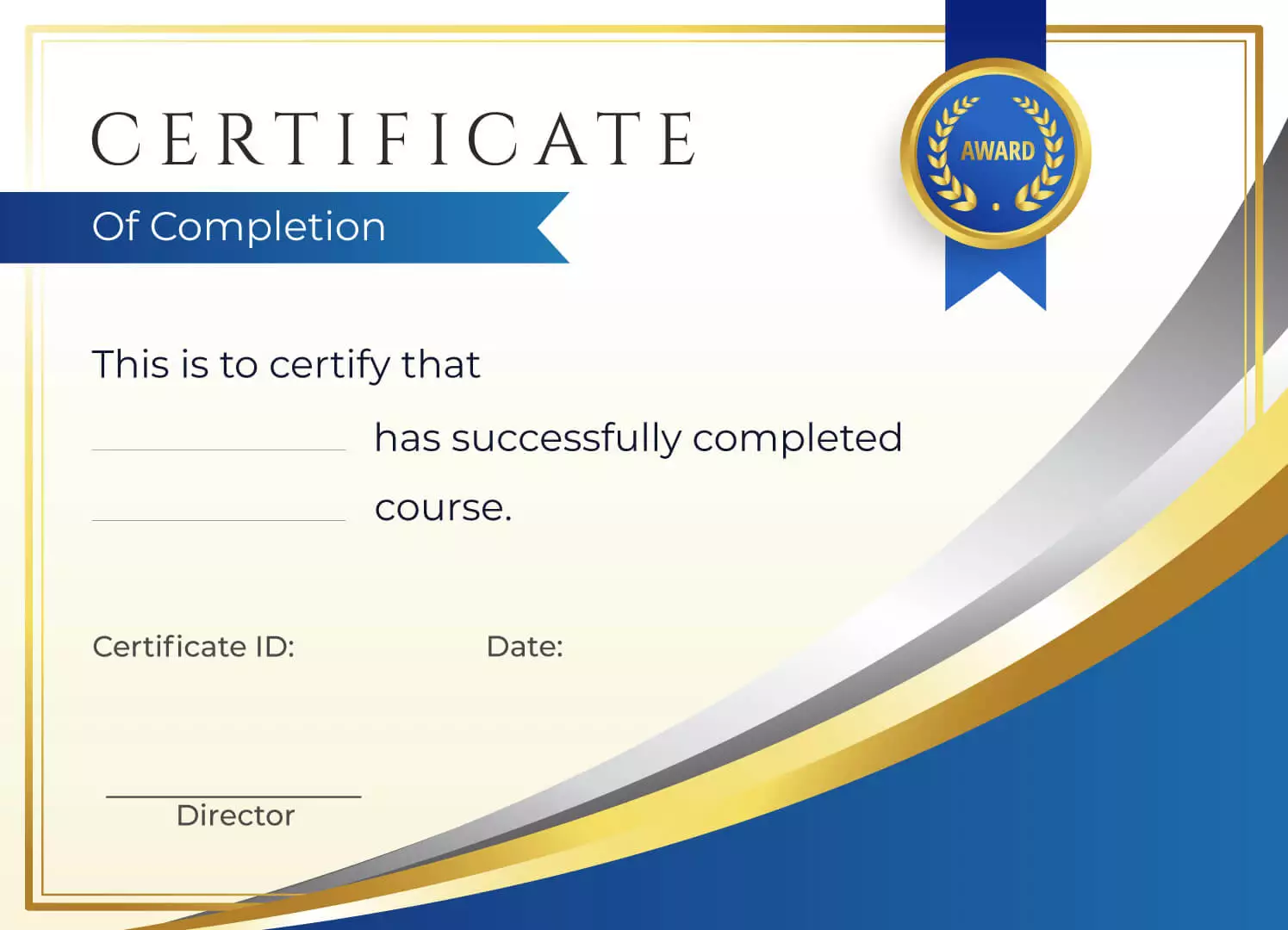 (Click to Zoom)
At End of our Oracle SQL/PLSQL Online Course, you will be assigned to work real-time projects. Once you completed the project with expected results we will verify and issue a globally recognised Oracle SQL/PLSQL Course Completion Certificate from GangBoard.
Oracle SQL/PLSQL Training Reviews
Average Ratings
Activity from April 2018
4.8

Course Reviews
Activity from Last Year
1596
Reviews
Average Ratings
GangBoard Total Reviews in all Medium
21,596
Reviews
Fiyaz
Software Engineer
GangBoard is the best place for learning software IT Courses. They provide unique course materials, a curriculum plan and well-trained instructors along with 24/7 support. The course content prepared GangBoard is extremely inline with real-time client specifications. Thanks to the whole GangBoard team.
Jeevika
Software Engineer
I had an Amazing Learning Experience from GangBoard. I am very much thankful to my trainer for explaining in a great way and developing my interest further in this topic. It's really a great opportunity for me to take Training in GangBoard. Thanks to the entire team of GangBoard.
Lohit
Software Engineer
I have done Training in GangBoard. It's really an awesome learning experience. All the concepts were covered without any compromise. The instructor was very well determined and Focussed on Clear Examples. It's completely awesome. Thanks to GangBoard.
Aalia
Software Engineer
Thanks to GangBoard for providing excellent Software IT Courses. I would like to say thanks to the support team for there advice and help whenever I faced any issues. They are always ready to help you to solve the issues. I like this approach from GangBoard.
Nisha
Software Engineer
I took Training with GangBoard. It is an amazing experience. Excellent course structure, Experienced faculty, superb support team. They are always with the success of student carrier, very prompt service they are committed to what they promised.
GangBoard Training in India