About Java Course Training
Java finds its applications in database server tools, build web applications, mobile application development, Windows/Unix software, Embedded chips in Electronic devices. The average salary of a Java developer ranges from $76K to $138K.The cost of this Certification course is 245 USD.
The Java Certification course is tailored in such a manner to browse through concepts from basic level to advanced programming level. It lays a strong foundation on Core Java 8, as well as hands-on experience in JDBC and JUnit framework. It also enables you to master advanced topics in Java such as SOA, JDBC, Hibernate Query Language(HQL), JSPs Servlets, Web Services, Hibernate, and Springs Framework. The average salary of a Java developer ranges from $76K to $138K.
What you will learn in this Java Training in Chicago?
The Java Certification Course is a career-oriented training program with hands-on project experience. It covers the following topic:
Understanding of basic Core Java 8 concepts
Means of Implementing multi-threading, string handling, and exception handling techniques
To communicate with the database set up connections with JDBC.
Knowledge of servlet fundamentals such as HTTP Protocol, J2EE, and HTML in detail
Create the JSP by following the directives and run an application
Learn the features of Hibernate Query Language (HQL).
Map relationships with Hibernate.
Learn how to arrange AOP in a Java Application
In-depth into SOA architecture
Designing the SOAP-based web service.
The objective of the Java Training Course in Chicago?
The Java Certification course is tailored in a manner to guide you from basic concepts to advanced programming concepts. This course will provide a strong foundation in Java as well as hands-on experience in the following areas:
Core Java 8, including the scope of arrays, variables, operators, loops, methods, and constructors.
JDBC and JUnit framework.
Hibernate Query Language(HQL).
JSP Servelets
Web Services
Frameworks of Hibernate and Spring.
Who should attend this Java Certification Course in Chicago?
Java Certification course is ideal for any professionals aspiring to become Java developers. They include:
Software developers
Web Designers
Programming Enthusiastic
Students
What are the prerequisites for learning Java Training Course?
Prior knowledge of Java is essential for taking the advanced course. A professional with a programming background is essential.
What are the Java job opportunities in Chicago?
The job openings available for Java in Chicago are:
Java Developer
Java Software Engineer
Java Full Stack Developer
Java Microservices Developer
Application Development Lead.
Why choose our Java Training Course in Chicago from GangBoard?
Java is the most popular programming language, which many software companies look for. This course provides the following insights:
Developing cutting-edge applications on the web or mobile platforms.
Prepares you for a career as a Java professional and get high paying jobs.
It helps you to work on the Hadoop framework or mobile development with Java.
Building and Implementing SOA with Java EE helps professionals to upgrade their careers and get better jobs.
What you'll learn from this course?
INTRODUCTION
Exception Handling
Multithreading
Synchronization
Serialization
Java AWT & Swing
Layout Manager
Applet
JDBC
Upcoming Batches for Java Training
Our Java Online Course give students the opportunity to take classes on your flexible timings. Choose from a number of batches as per your convenience. If you got something urgent to do, reschedule your batch for a later time. The classes can be attended to at any place and any time as per your choice.
Course Price at
Program Fees:
₹

20,000
You Save: ₹ 10,001 (50% OFF)

Course Syllabus of Java Online Training
INTRODUCTION
What is Programming
Logic behind data storage
What is Java
Platform Independent
JRE, JDK & IDE
Details on JVM
Variables and Datatype
Package
OOPS
Advantage of OOPS
Class
Methods
Object
Access Modifier
Encapsulation
Keywords – Static & This
Method Overloading
Inheritance
Object Class
Array
Keywords – Super & Final
Runtime Polymorphism
Overriding
Abstract Class
Interface
JAVA String
Immutable String
String Comparison & Concatenation
Methods of String class
StringBuffer class
StringBuilder class
Exception Handling
What is Exception
try and catch block
Multiple catch block
Nested try and catch
finally block
throw & throws keyword
Finally vs Final vs Finalize
Exception Handling with Method Overriding
Custom Exception
Multithreading
What is Multithreading
Life Cycle of a Thread
Creating Thread
Thread Scheduler
Sleeping a thread
Joining a thread
Thread Priority
Daemon Thread
Thread Pool & Thread Group
Synchronization
Synchronization in java
Synchronized block
Static Synchronization
Deadlock
Inter-Thread communication
Interrupting Thread
Collection
ArrayList class
LinkedList Class
Iterator and ListIterator interface
HashSet Class
LinkedHashSet Class
TreeSet Class
Map Interface
HashMap Class
LinkedHashMap Class
TreeMap Class
HashTable Class
Sorting
Comparable and Comparator Interface
Vector
Java I/O
FileOutput and Input
ByteArrayOutputStream
SequenceInputstream
Buffered Output & Input
FileWriter and FileReader
Input by Console and scanner
Serialization
What is Serialization
Transient Keyword
Java AWT & Swing
AWT Basics
Event Handling
Basics of Swing
JButton Class
JRadioButton Class
JTextArea Class
JComboBox Class
JTable Class
JColorChooser Class
JProgressBar Class
JSlider Class
Graphics in Swing
Displaying Image
Edit Menu for Notepad
Dialog Box
Layout Manager
BorderLayout
GridLayout
BoxLayout
CardLayout
Applet
Graphics in Applet
Displaying image in Applet
Animation in Applet
Event Handling in Applet
JApplet Class
Painting in Applet
JDBC
JDBC Introduction
JDBC Driver
DB Connectivity Steps
Connectivity with Mysql
Driver Manager
Connection
Statement
ResultSet
PreparedStatement
CallableStatement
transaction management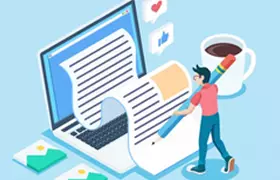 Are you Looking for Customized Syllabus
We are also providing customized syllabus to the students according to their needs and projects requirements for the cons
Request a Call
`
IT Professionals as Trainers
Learning a technology with a professional who is well expertise in that solve 60% of your needs.
Fully Hands-on Training
We support any training should be more practical apart from theoretical classes. So, we always gives you hands-on training.
Affordable Fees
We are dead cheap in fees. We are having options to make the payment in instalments as well if needed.
10000+ old students to believe
We satisfied 10000+ students from the day we started GangBoard. Take a look of our old student's video reviews and it says all.
Counselling by Experts
If you are in dilemma to choose a course, we are having experts in counselling team to help you with perfect projection of your career.
Own Course Materials
We have every course material to understand which is prepared by our trainers and we will share with you after session completes.
Request more information
Our Advisor will get in touch with you in the next 24 Hours
Java Exams & Certification
GangBoard Certification is Accredited by all major Global Companies around the world. We provide after completion of the theoretical and practical sessions to fresher's as well as corporate trainees.
Our certification at GangBoard is accredited worldwide. It increases the value of your resume and you can attain leading job posts with the help of this certification in leading MNC's of the world. The certification is only provided after successful completion of our training and practical based projects.
5000
Total Number of Reviews
4.57
Aggregate Review Score
97%
Course Completion Rate
At End of our Java Online Course, you will be assigned to work real-time projects. Once you completed the project with expected results we will verify and issue a globally recognized JavaCourse Completion Certificate from GangBoard.
Average Ratings
Activity from April 2018
Course Reviews
Activity from Last Year
Average Ratings
GangBoard Total Reviews in all Medium
I have recently Completed Java Certification Training in Chicago. The great learning experience with GangBoard will apply for all certification courses. Another thing I like to highlight is they provide service even after the completion of the course. As a learner, this is what we always look for. They always respond on time with answers. I really appreciate the efforts made by GangBoard.
Good experience with GangBoard.The training session is excellent so far. I have got Java Certification Training in Chicago, a very good trainer and the session is very interactive. He is always ready to clear all my doubts during the sessions. Coming to the course, it is well structured. GangBoard support team also always reachable for all kinds of supports.
I am one of the customers of GangBoard enrolled for Java Certification Training in Chicago. I have received Outstanding support from GangBoard 24/7 team. My trainer is excellent. He can handle the class with more patients and clear my queries with proper examples. It is an amazing experience for me to get Course Completion in GangBoard. Thanks to the GangBoard team.
I recently got Java Certification Training in Chicago, from GangBoard. The Trainers are really very good, customer support and teaching staff support is excellent. It is really a great experience and in my point of view, GangBoard is the best platform to take online courses. Thank you, team and Good Luck!
GangBoard has very good instructors and technical support team, I have completed Java Certification Training in Chicago and it was very good training, helped me to learn very swiftly. Course content is as per industry standards. My Trainer did an excellent job of explaining the concepts and also clearing doubts Competitively priced.
GangBoard Training in India
Chennai Location
Bangalore Location
//php if(!empty(get_field('master_program_courses'))){ ?> //php } ?> //php if(!empty(get_field('combo_courses'))){ ?> //php } ?> //php include( get_template_directory() . '/training-courses/footer_menulist.php' ); ?>