About Course
You would get to learn everything from conditional execution, Python programming language syntax, loops, semantics and much more. This would act as the best gateway for a career in Python. With a strong foundation in Python, you would be able to learn how to use python in your day-to-day life, understand the concept of OOPS, automate your workload, clearly understand the third party tools and built-in libraries and build more applications during this Python Certification Training in Singapore. The average salary of Python professionals is 5 lakhs per year in India, according to Indeed once you complete this Python training course in Singapore.
This Python certification training course in Singapore offers you the best way to get a deep holding on the core subjects of Python language. You can work on various technologies and services once you complete this training. You will get to learn it with examples of real-time applications. This would help you while you are developing or upgrading an application. You could also get used to standard industrial knowledge. Even when you are a programming maverick, you will have enough exposure to moving on to the next level with this best online Python training in Singapore.
What you will learn in this Python Training in Singapore?
During this Python Certification course in Singapore, you will learn how to carry out the research and work on your modules in the best way available in the market. You will understand where you have got to improve, where you have to focus on and much more stuff. This will help you to put further effort to improve your Python knowledge. These are all the kinds of stuff you will learn during your Python course in Singapore:
An introduction to Python
Python Versions
A Brief History of Python
Installing Python
Editing Python Files
Naming Conventions
Strengths and Weaknesses
Environment Variables
Executing Python from the Command Line
IDLE
Getting Help
Dynamic Types
Python Reserved Words
What are the objectives of the Python Course in Singapore?
The main objectives of the Python training course in Dubai lie in helping you to:
Learn to code in python.
Understand the whole OOPS concept.
Automate all your daily work.
Understand how to work on built-in libraries along with third-party tools.
Get to know how to build more applications<.li>
Along with this Python certification training in Singapore, we intend to provide you with these following perks:
Job Oriented Training
Job Support
Placement Oriented Training
Hands-on Training
Live Online Training
Placement Assistance
Live Online Training
Placement Training
24/7 live support
Training institute
Real-time Training
Live Instructor
Certification Training
Project support
Who should attend this Python Certification Course in Singapore?
Anybody can take up this course, especially professionals who are looking forward to a permanent career in Python should take up this Python training course in Dubai. We provide one of the best Python Certification course in Singapore.
This course is suitable for the following people:
Professionals who are looking for a permanent career in Python
Professionals who want to improve their career scope
Professionals looking forward to a job change
Professionals willing to shift over to a new domain
Professionals willing to move on with their job search
Students who are looking forward to a career in Python
What are the prerequisites for learning Python Training Course?
If you are taking up a Python training course in Singapore, then there are no prerequisites. Anybody with a little bit of interest and passion to learn can take up this Python certification training course in Singapore.
What are the Python job opportunities in Singapore?
There are plenty of job opportunities once you complete your Python training course in Singapore.
You get to work as a professional Python developer.
You can take up a career as a Python trainer
You can get into the R&D side of Python
You can expand your career opportunities by working on various Python-related projects
You get to work in the testing side
Once you complete this Python training course in Singapore, you will get the best ever job opportunities in the market. This will help you to level up your career opportunities and scale high in your life. If you are looking forward to the best online Python training in Singapore to improve your career opportunities, do let us know.
What you'll learn from this course?
An Introduction to Python
Basic Python Syntax
Language Components
Collections
Functions
Modules
Exceptions
Input and Output
Classes in Python
Regular Expressions
advanced concepts
Third party modules
Upcoming Batches for Python Training in Singapore
Our Python Online Course gives students the opportunity to take classes on your flexible timings. Choose from a number of batches as per your convenience. If you got something urgent to do, reschedule your batch for a later time. The classes can be attended to at any place and at any time as per your choice. 
Course Price at
Program Fees:
₹

20,000
You Save: ₹ 7,001 (35% OFF)

Python Training in Singapore Syllabus
An Introduction to Python
Introductory Remarks about Python
Strengths and Weaknesses
A Brief History of Python
Python Versions
Installing Python
Environment Variables
Executing Python from the Command Line
IDLE
Editing Python Files
Getting Help
Dynamic Types
Python Reserved Words
Naming Conventions
Basic Python Syntax
Introduction
Basic Syntax
Comments
String Values
String Operations
The format Method
String Slices
String Operators
Numeric Data Types
Conversions
Simple Input and Output
The print Function
Language Components
Introduction
Control Flow and Syntax
Indenting
The if Statement
Relational Operators
Logical Operators
True or False
Bit Wise Operators
The while Loop
break and continue
The for Loop
Collections
Introduction
Lists
Tuples
Sets
Dictionaries
Sorting Dictionaries
Copying Collections
Summary
Functions
Introduction
Defining Your Own Functions
Parameters
Function Documentation
Keyword and Optional Parameters
Passing Collections to a Function
Variable Number of Arguments
Scope
Functions- "First Class Citizens"
Passing Functions to a Function
Mapping Functions in a Dictionary
Lambda
Closures
Modules
Modules
Standard Modules – sys
Standard Modules – math
Standard Modules – time
The dir Function
Exceptions
Errors
Run Time Errors
The Exception Model
Exception Hierarchy
Handling Multiple Exceptions
raise
assert
Writing Your Own Exception Classes
Input and Output
Introduction
Data Streams
Creating Your Own Data Streams
Access Modes
Writing Data to a File
Reading Data From a File
Additional File Methods
Using Pipes as Data Streams
Handling IO Exceptions
Working with Directories
Metadata
The pickle Module
Classes in Python
Classes in Python
Principles of Object Orientation
Creating Classes
Instance Methods
File Organization
Special Methods
Class Variables
Inheritance
Polymorphism
Type Identification
Custom Exception Classes
Class Documentation – pydoc
Regular Expressions
Introduction
Simple Character Matches
Special Characters
Character Classes
Quantifiers
The Dot Character
Greedy Matches
Grouping
Matching at Beginning or End
Match Objects
Substituting
Splitting a String
Compiling Regular Expressions
Flags
advanced concepts
Generators
Decorators
Iterator
Third party modules
Based on students req. In general dB module, and built-in modules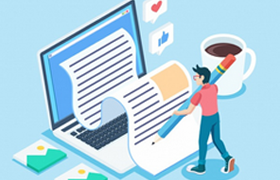 Are you Looking for Customized Syllabus
We are also providing customized syllabus to the students according to their needs and projects requirements for the cons
Request a Call
IT Professionals as Trainers
Learning a technology with a professional who is well expertise in that solve 60% of your needs.
Fully Hands-on Training
We support any training should be more practical apart from theoretical classes. So, we always gives you hands-on training.
Affordable Fees
We are dead cheap in fees. We are having options to make the payment in instalments as well if needed.
10000+ old students to believe
We satisfied 10000+ students from the day we started GangBoard. Take a look of our old student's video reviews and it says all.
Counselling by Experts
If you are in dilemma to choose a course, we are having experts in counselling team to help you with perfect projection of your career.
Own Course Materials
We have every course material to understand which is prepared by our trainers and we will share with you after session completes.
Request more information
Our Advisor will get in touch with you in the next 24 Hours
Python Exams and Certification
GangBoard Certification is Accredited by all major Global Companies around the world. We provide after completion of the theoretical and practical sessions to fresher's as well as corporate trainees.
Our certification at GangBoard is accredited worldwide. It increases the value of your resume and you can attain leading job posts with the help of this certification in leading MNC's of the world. The certification is only provided after successful completion of our training and practical based projects.
5000
Total Number of Reviews
4.57
Aggregate Review Score
97%
Course Completion Rate
At the End of our Python Online Course, you will be assigned to work real-time projects. Once you completed the project with expected results we will verify and issue a globally recognized Python Course Completion Certificate from GangBoard.
Python Certification Training in Singapore Reviews
Average Ratings
Activity from April 2018
Course Reviews
Activity from Last Year
Average Ratings
GangBoard Total Reviews in all Medium
I have completed Python Certification Training in Singapore at GangBoard.The entire training period was very informative and useful. Training Materials also provided and my trainer also gave very useful notes and material videos. It is very useful. Thanks to my trainer.
I have completed my Python Certification Training in Singapore from GangBoard. The classes were mostly practical that my trainer helped us to work it out in real-time examples which will be very much useful for my career. Thank you, Mr. Karthik and GangBoard.
I Did my Python Certification Training in Singapore taken by Neeraj. His teaching was clear and with clarity, he patiently explained everything in detail, thanks to GangBoard for assigning Neeraj and for all your support Rajesh. It provides hands-on experience with real-time examples that helps in understanding the concepts much easier. Thanks to GangBoard.
I joined Python Certification Training in Singapore at GangBoard. Gained lots of knowledge for Python-related.she has explained from Python update. Now I have more knowledge of Python development. Thanks for GangBoard is one of the most popular Best Python Certification Training in Singapore.
GangBoard is the best place for Python Certification Training in Singapore. My trainer Deepa, she has good knowledge in Python. she provides well training for me. Your teaching was Marvelous and I got the best new Thoughts from you. Thank you so much.My hearty wishes and Thanks to Deepa and GangBoard.